Gyenam Farm, Haeju
Introduction
Location
Visiting
Introduction
Opened in 2004, Gyenam Farm is one of the newest farms that are open to visitors to North Korea.
Also one of the only ones in which livestock rather than just crops can be seen.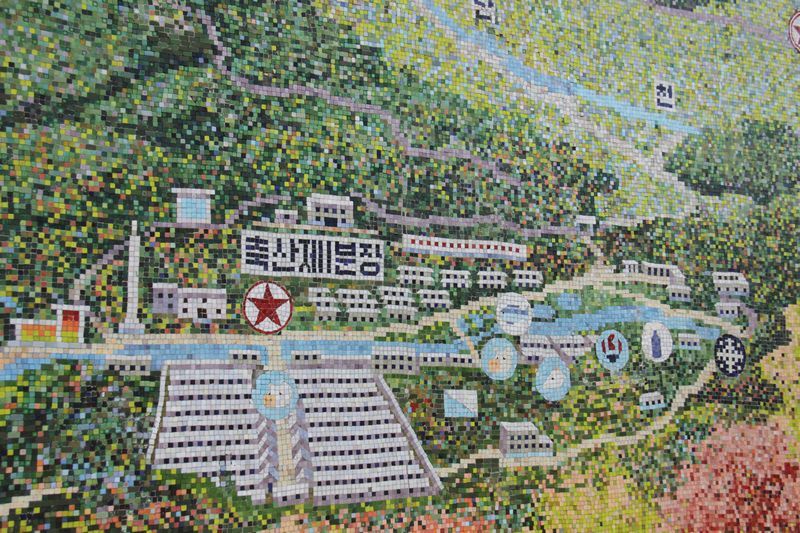 ---
Location
The closest city is Haeju, a little-visited port town once in South Korea (it is south of the 38th parallel).
From Pyongyang to Haeju takes around 3 hours by road in a good vehicle (the second half is very bumpy).
From Kaesong, this area is directly west but due to the road system a roundabout journey of about 90 mins is necessary.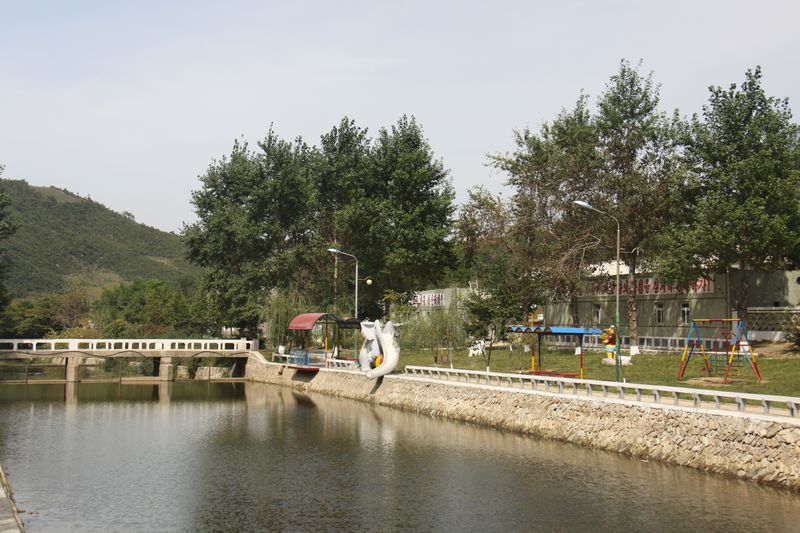 ---
Visiting
Gyenam Farm is an interesting place, not just to agriculturalists, but also as a way to see a bit of countryside life in North Korea too.

It is set in a peaceful area and the drive here, while rugged, is pleasant and scenic. A proper piece of DPRK countryside really with simple villages and dirt roads leading all over the place.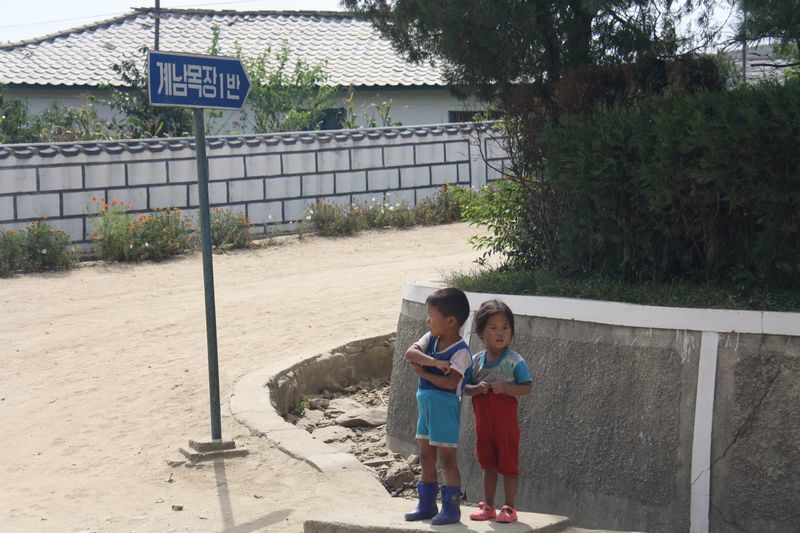 At the farm itself a local guide takes visitors around; showing the animal areas (mostly pigs and goats), as well as explaining how their small power plant, run on methane from the animals.

Almost all farms in North Korea are cooperatives, but this is actually a State Farm, meaning that the workers labour here and receive a salary, kind of like an agricultural factory.
The distinction between cooperatives and state farms as well as how the whole system works in North Korea can be explained on the spot, but this is no simple farmhouse with a few animals running around, it is a village with many hundreds of people working and living in the same area.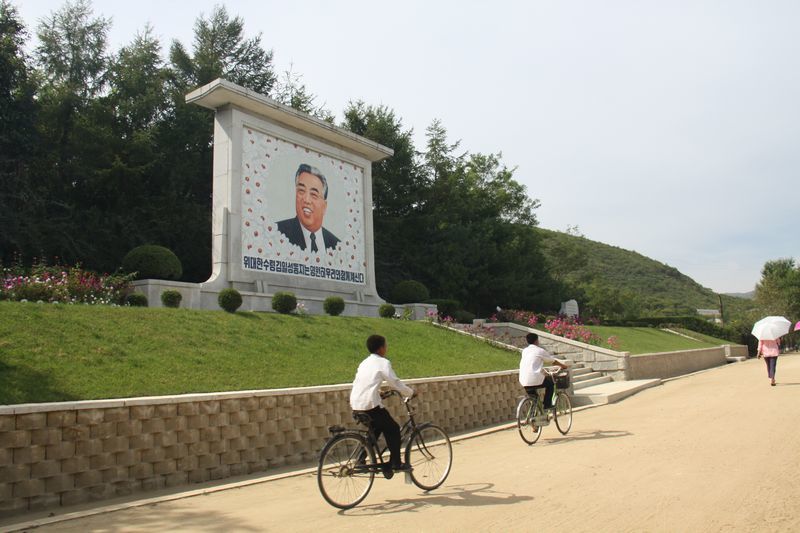 When visiting rural parts of North Korea visitors are often amused by some of the idiosyncratic concrete animal sculptures that can be found here and there.
Gyenam Farm has a good selection of these, and while a 3-hour drive to see a concrete octopus may be asking a little too much if you combine a trip here with a visit to Kaesong, Haeju, and other spots around North Korea's south-west then you will see a fascinating part of the country indeed!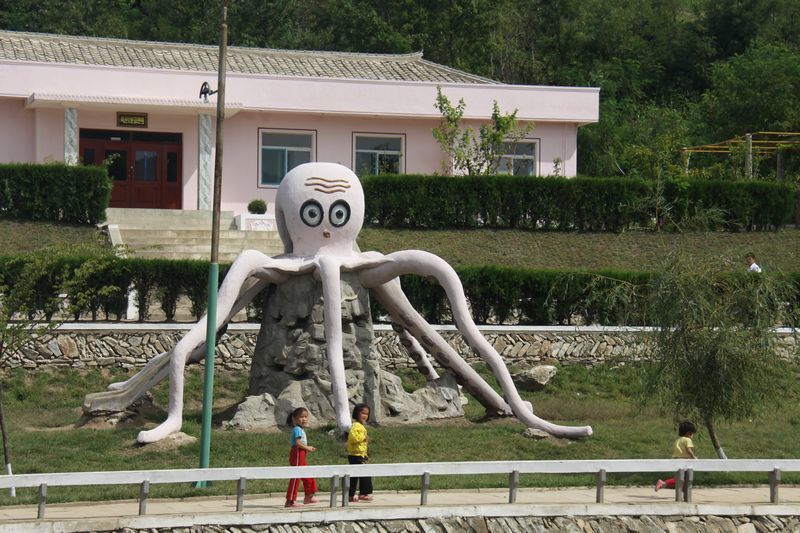 You may also spot some weeds growing here that have been widely, although inaccurately, reported being legal in North Korea.
Keep your eyes open!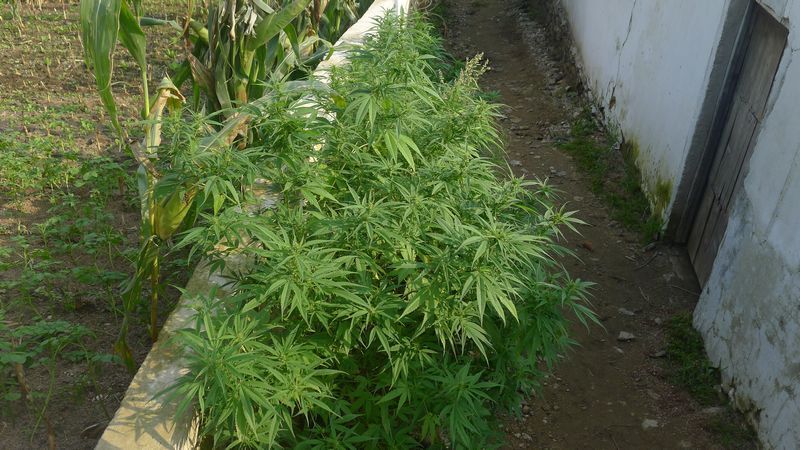 ---
---
Travel to

North Korea

with the only
North Korea travel experts, Koryo Tours
North Korea Travel Guide PDF | Sign up to the mailing list | About Koryo Tours