Friendship Tower
Introduction
Background
Location
The Friendship Tower is a hilltop tower dedicated to the Chinese People's Volunteers who fought in the Korean War.
---
Introduction
The monument was erected in 1959 a year after the Chinese Volunteers left Korea in 1958. It was enlarged in 1989 and renovated in 2019 for the visit of Chinese President Xi Jinping.

As for many monuments in North Korea, numeral symbolism plays an important role in the design.

It is made up of 1025 pieces of granite and marble. 1025 stands for 25 October, the date when the Chinese People's Volunteers Army entered the Korean War (or as it is known in China; the War to Resist US Aggression and Aid Korea) in 1950.

The walls of the monument both inside and out are covered with carved sculptures and mural paintings.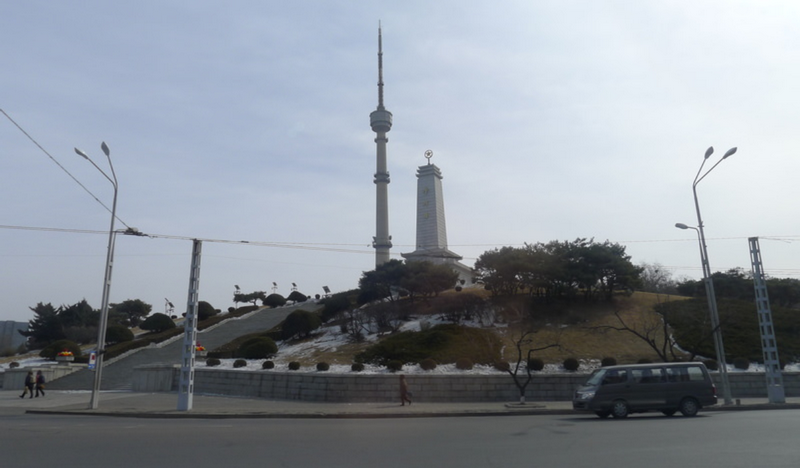 ---
Background
China entered the Korean War on 25 October 1950, after the Incheon landing of the UN forces and their advance north of the 38th parallel.

The Chinese People's Volunteer Army was mainly composed of veterans from the Second Sino-Japanese War (1937-1945) and from both sides of the Chinese Civil War (1946-50).

By January 1951, the allied North Korean–Chinese forces pushed back the UN–South Korean forces and recaptured Seoul.

By June the war came to a stalemate and the frontline was stabilized along the 38th parallel till the armistice agreement on 27 July 1953.

Over three million Chinese personnel served in the Korean War with hundreds of thousands losing their lives, among them Mao Anying, the son of Chairman Mao Zedong who is buried in Hoechang at a cemetery to Chinese soldiers.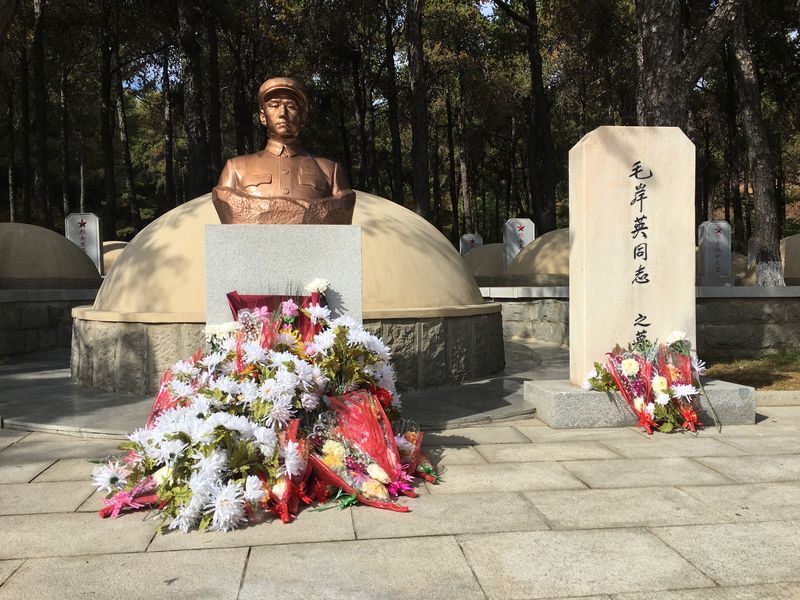 The Chinese Volunteer's Army stayed in Korea till 1958 helping the Korean people in the reconstruction of post-war North Korea.

Till today, China is the closest ally of North Korea, a bond that is 'forged in blood'.
---
Location
The Friendship Tower monument is located at the Northwestern tip of Moranbong Park in the shadow of Pyongyang TV Tower around mid-way between the Arch of Triumph and the Chinese Embassy on Kaeson Street.
---
---
Interested in a tour to North Korea?
Travel to
North Korea
with the only
North Korea travel experts, Koryo Tours
North Korea Travel Guide PDF | Sign up to the mailing list | About Koryo Tours