Chongjin Central Square
Introduction
Location
Visiting
Introduction
Chongjin Central Square is the central place in urban Chongjin, the third-largest city in North Korea. Chongjin is an industrial giant in the far northeast of the country and capital of North Hamgyong Province.

Chongjin Central Square has the de rigueur statues of DPRK Leaders Kim Il Sung and Kim Jong Il.
As with most other squares, this was originally just a statue of Kim Il Sung but from 2015 this was removed and a pair of statues erected in its place.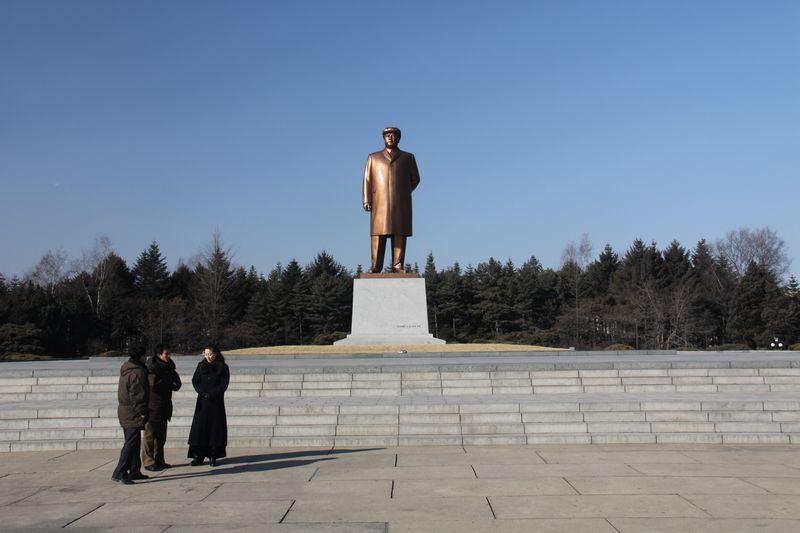 ---
Location
Every city in the DPRK has a central square in one form or another, from the massive Kim Il Sung Square in Pyongyang down to some more modest ones in the regions.
Chongjin's Central Square is a fair size, and has the usual important buildings around the periphery. Most notably including the North Hamgyong Province E-Library and the North Hamgyong Province Revolutionary History Museum.
---
Visiting
Every visitor to Chongjin will be taken to this spot. It is the central part of the city, site of some of the main places tourists will visit, and also it is a good place for an orientation from the local guides in Chongjin City.

Looking away from the statue visitors will see some of the newest apartment buildings of Chongjin.
This is the first phase in the sprucing up of the city centre. A detailed plan and model for this can be seen in the E-Library but these are the prestigious apartment buildings in this city and so naturally they are the ones located in the most central position - Chongjin Central Square.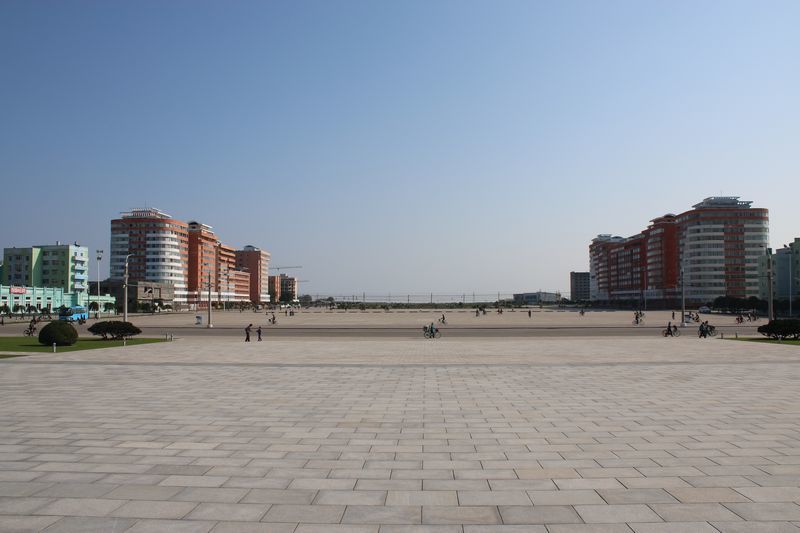 ---
---
Interested in a tour to North Korea?


Travel to

North Korea

with the only
North Korea travel experts, Koryo Tours
North Korea Travel Guide PDF | Sign up to the mailing list | About Koryo Tours