Chongjin North Hamgyong Province E-Library
Introduction
Location
Chongjin North Hamgyong Province E-Library
Visiting Tips
Introduction
The Chongjin E-Library opened in 2012.
It is a large building is well equipped (at least by DPRK standards) with banks of computers, all loaded with science and technical manuals, language lessons, and various vocational courses that visitors here can take advantage of.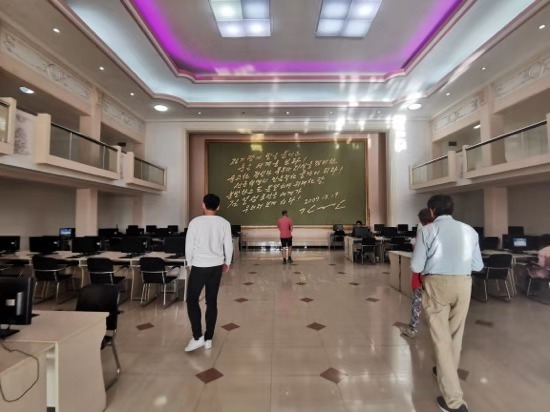 ---
Location
The Chongjin E-Library is located in the centre of Chongjin.
It is situated very close to the Grand Monument Statues in the middle of Chongjin City.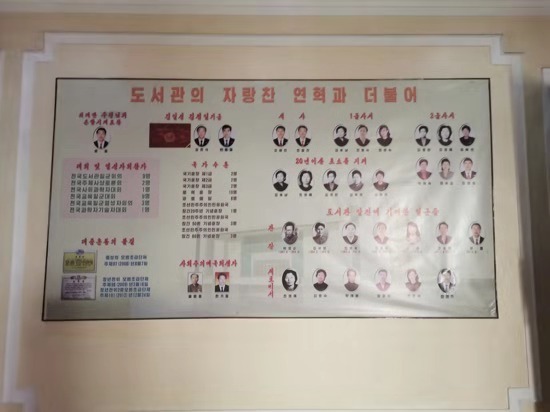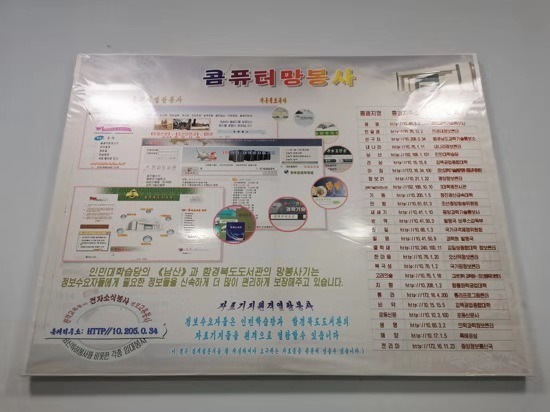 ---
Chongjin North Hamgyong Province E-Library
The Chongjin E-Library is a large building with two floors.
It has a large open area on both the bottom and top floors, as well as several different rooms.
It is connected to the national intranet system, enabling students to be in contact with other educational institutes, study houses, and libraries around the country.
The ground floor of the building is devoted to the 'e' part of the E-Library as it contains several rooms filled with computers. Here, you'll find lectures going on, people playing around with software developing and photo-manipulation tools, and much more.
Upstairs is a bit more 'library' with rooms of books, reading areas, and more lecture rooms.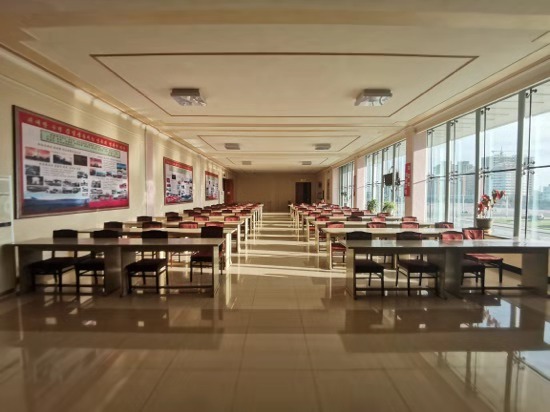 ---
Visiting Tips
Have a look through the old index card system where the lists of books in English, Chinese, Japanese, and Russian are kept.

There are various rooms to explore. Make sure to leave yourself enough time here!

Have a go at using one of the computers.
---
---
Interested in a tour to North Korea?


Travel to

North Korea

with the only
North Korea travel experts, Koryo Tours
North Korea Travel Guide PDF | Sign up to the mailing list | About Koryo Tours