North Hamgyong Provincial Revolutionary History Museum
Introduction
Location
Visiting
Introduction
Every province in North Korea has a Provincial Revolutionary History Museum, and here in the seat of North Hamgyong Province, Chongjin, is no different.

Guests here will learn about the revolutionary activities that took place in this region, which are many of course as this is the north of the country, the area where most of the guerilla activity happened.
There is plenty to learn here.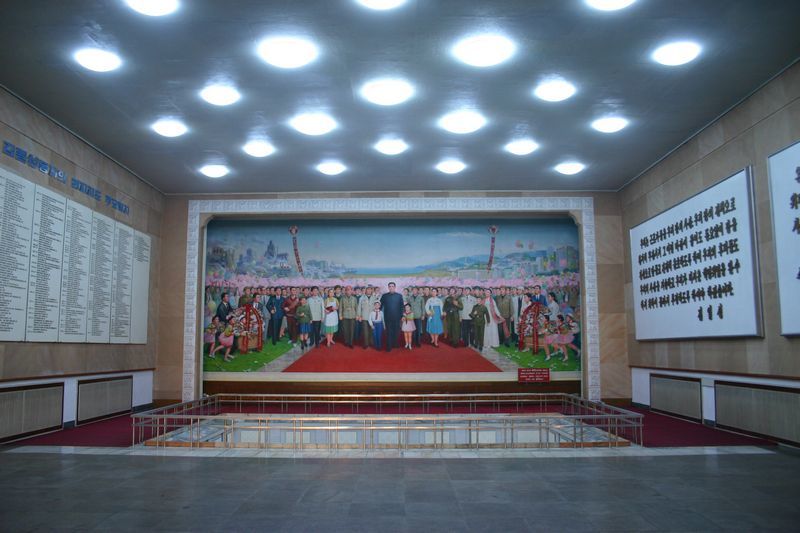 ---
Location
The North Hamgyong Provincial Revolutionary History Museum couldn't be any more central.
Located immediately next to the statues of Kim Il Sung and Kim Jong Il on the main square of Chongjin. This building is immediately recognisable as a Revolutionary History Museum from both its location and style of construction.
Opposite the museum is the North Hamgyong Province E-Library, on the other side of the statues.
---
Visiting
All tours here are guided by one of the North Hamgyong Provincial Revolutionary History Museum staff, and they really know their stuff.
Some knowledge of the basic official facts of the resistance to the Japanese occupation and the path of the revolution would be useful in advance but your guides can provide that – you will be prepared!

There are multiple halls and rooms in this place. A tour will not include them all, but will depend on the time allowed. Of course, the local guide will focus on the activities of the North Korean Leaders, and give you a spiel of statistics, facts, names, and so on.

Perhaps the most interesting and telling part is the room showing examples of slogan trees. These are regularly found in the forests of the north of North Korea and the collection at the North Hamgyong Provincial Revolutionary History Museum is the best one available.

Kim Il Sung's guerilla followers would peel the bark from trees and write various nationalist slogans, often praising their Leader directly on them, to irk the Japanese who may come across them.

Somehow these trees have survived, officially at least. There is a tale told here about a forest fire that threatened an area of slogan trees, and some local student stood their bodies between the trees and the flames, perishing to save the trees and delay the inferno until it could be extinguished.
The reaction hoped for is one of tearful admiration for their noble sacrifice, whereas what most visitors end up feeling is that this incident displays an utterly tragic loss of life – such moments are very illustrative about the depth of feelings in North Korea for their Leaders and their revolutionary history.

So while a museum like North Hamgyong Provincial Revolutionary History Museum may be a bit alienating and something of a grind, it is very much worth taking the time to include it on a visit. Sadly, photos are not allowed in this museum :(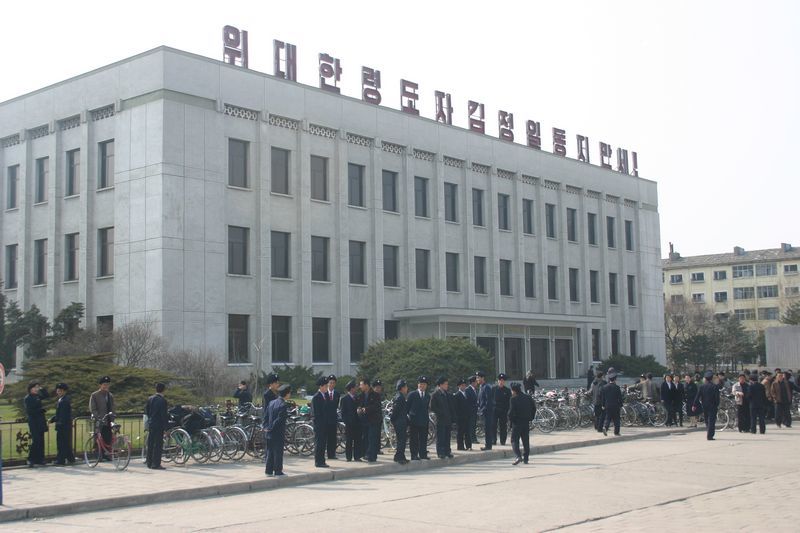 ---
---
Interested in a tour to North Korea?
Travel to
North Korea
with the only
North Korea travel experts, Koryo Tours
North Korea Travel Guide PDF | Sign up to the mailing list | About Koryo Tours