Yangykala Canyon
Introduction
Geography
How to get there
Bonus Information!
Introduction
In the far north west of Turkmenistan, deep in Balkan province lies this rarely-seen and little-known natural wonder.
It is no exaggeration to say that if this were situated in a more conventional country it would see absolute hoards of visitors and be known throughout the world.
As it is though most people in Turkmenistan itself are even vaguely aware of it and only a small handful of local people have ever visited here.
Want to go properly off the beaten path? Well here is your chance!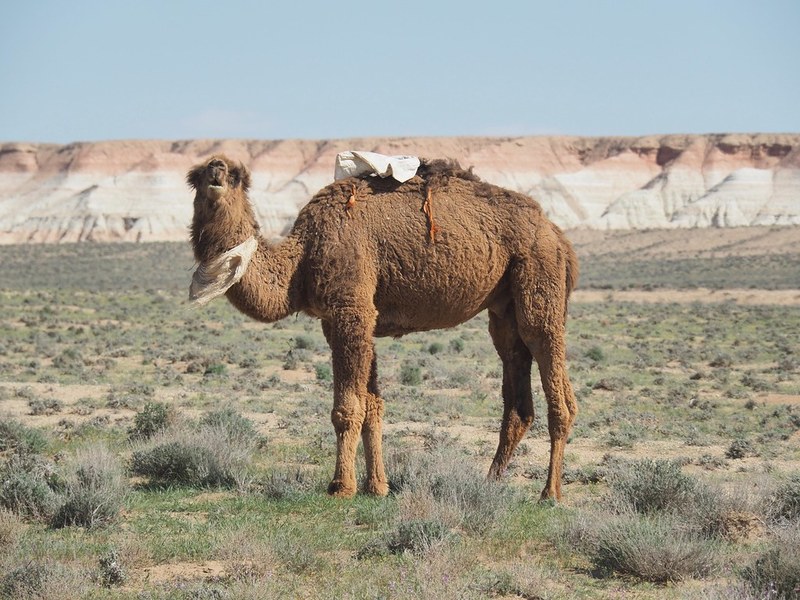 ---
Geography
Back in the distant past this part of Turkmenistan was deep underwater (in fact sharks teeth can be found in various desert spots across the country).
Once the continents shifted and sealed the Caspian Sea into a lake this part of the ocean dried up and exposed the former floor to the elements.
This then proceeded to artistically carve a stunning canyon out of what was once the domain of prehistoric sea creatures.
The cliffs that separate the valley floor from the massive mesa-like area of the canyon today are stunning shades of pink and white, looking like a demonic layer-cake with jagged edges protruding from all angles.
From the road that you take to get there they initially seem distant and low but once the top of the canyon is reached the view down is simply beyond compare with geographical oddities, precipitous drops, and the iconic 'Crocodile's Mouth'.
(don't go into the lower part, as amazing as the photos would be there is a strong chance of falling to a picturesque but grisly end).
---
How to get there
There are zero settlements anywhere particularly close to Yangykala (there are a couple of extant sites of pilgrimage though, so other humans do roam this area too) and so a car (a 4x4 is needed) from Ashgabat is around 7 hours.
From Balkanabad or Turkmenbashi (where the two nearest airports are located it can be done in about 2.5 hours.
There is no public transport here and hitchhiking would involve a fun day spent getting nowhere near it as not many people are going this way anyway.
Go with a car and guide and make the most of this stunning place.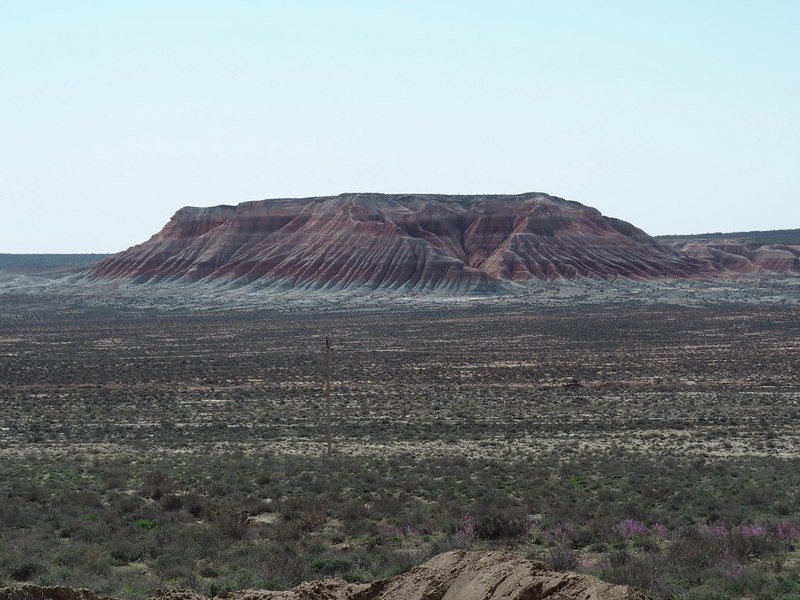 ---
Bonus Information
Weather is a bit unpredictable but even if there is rain and overcast skies the views are still exceptional.
It can be done as part of a day trip (we recommend to start in Balkanabad and end in Turkmenbashi or Awaza) or you could set camp for an overnight stay if it isn't too windy.
Don't get blown over the edge, we actually know someone – not a tourist - this happened to, it sucks indeed. They did survive though, just!
Perhaps needless to say but there are no washing facilities, no shops, nothing but scenery, vivid colours, and the sense of being somewhere completely otherworldly.
Go for the photos and the memories and make your own fridge magnet/T-shirt/Bookmark when you get home!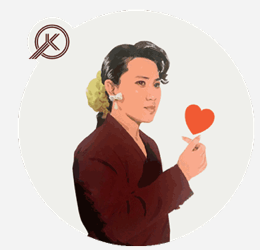 ---
---