Wonsan Agricultural University
Introduction
Location
What is it like to visit?
Anecdotes
Wonsan University: Introduction
Established in 1948, Wonsan Agriculture University is North Korea's largest agriculture university.
Here, students learn about farming, agricultural management economics, veterinary sciences, animal husbandry, agricultural biology, fruit farming, geology/mineral sciences, and other agricultural-related fields.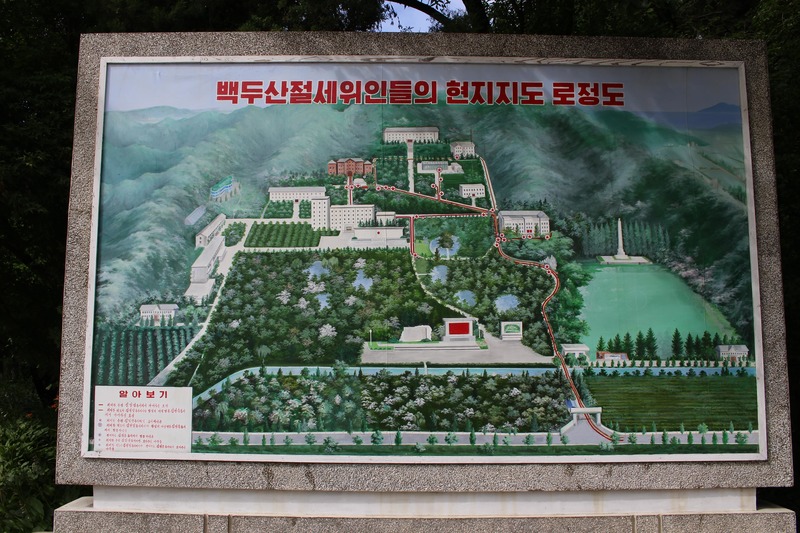 ---
Wonsan University: Location
The university is located in Kangwon Province near the city of Wonsan.
It is situated just outside the city and takes around 10 minutes by car to reach the university from the city centre.
---
Wonsan University: What is it like to visit?
The university is large and set amongst some very nice gardens containing many trees and plants that form part of the university's collection.
The tour of the university does vary between visits depending on what's available at the time.
It is largely focused on the parts of the university visited by the leaders of North Korea during their onsite inspections over the years.
Generally, the tour includes the university's museum, a visit to one of the specialist study rooms, the greenhouse area and other places of interest in the gardens of the university.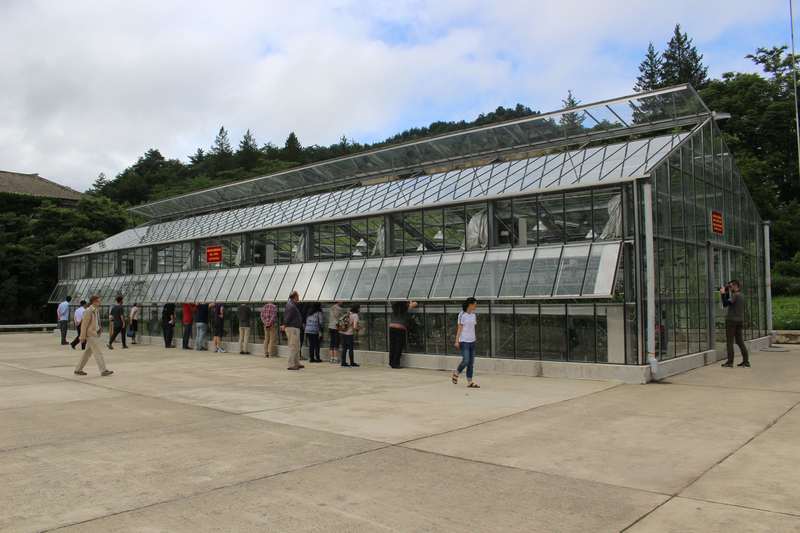 There is no cost to visit.
Visiting the university can be included in any trip over to North Korea's East Coast.
Bring a jacket. The internals of the buildings are usually cold, plus most of the tour here is usually spent outside.
There are no souvenir shops or anything to buy here, so all you need is your camera and an appreciation and wonderment of plants (an interest in architecture is an asset here too!)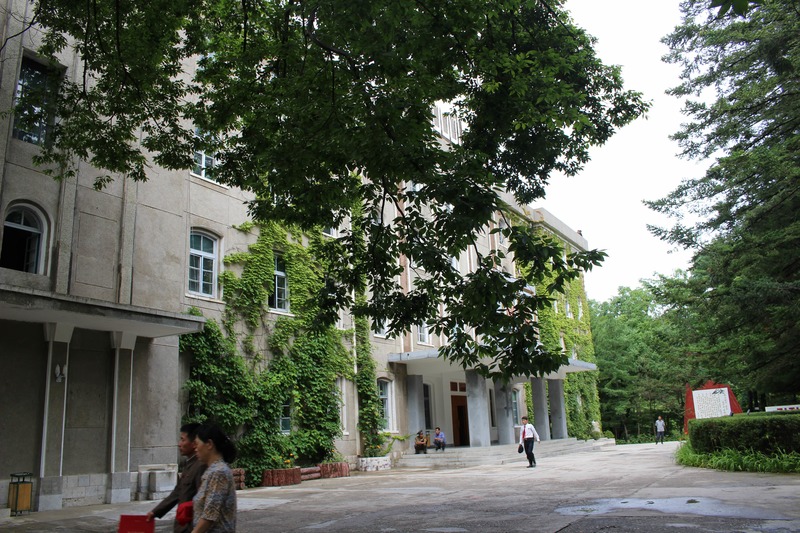 ---
Wonsan University: Anecdotes
Look out for what is officially one of the oldest known pine trees in North Korea, planted in 1890 and officially one of the state's national treasures.

Those with an eye for architecture may notice the old European design of the buildings. Before it became a university, it was originally the Territorial Abbey of Tokwon.

German Benedictine monks belonging to the Congregation of Missionary Benedictines of Saint Ottilien founded the abbey around 1927.
Those monks remaining after Korea's liberation from Japan moved to South Korea to form the Waegwan Abbey near Daegu (South Korea) which still survives to this day.
---
---
Interested in a tour to North Korea?


Travel to

North Korea

with the only
North Korea travel experts, Koryo Tours
North Korea Travel Guide PDF | Sign up to the mailing list | About Koryo Tours