Ulaanbaatar, Mongolia
Mongolia Capital City | Population: 1.3 Million +

Ulaanbaatar is the capital city of Mongolia. It became the capital city of the Mongolian People's Republic in 1924. (Also the same time that it gained its name and official spelling Ulaanbaatar – see below).
Mongolia is a landlocked country, surrounded by Russia and China. Train lines connecting Mongolia, Russia, and China run through Ulaanbaatar capital city. Ulaanbaatar lies at an elevation of approx. 1,300+ meters, meaning that it gets very cold in the winter, and summer is warm but short.
Ulaanbaatar uses the same time zone as the rest of Mongolia, (GMT + 8).
Mongolia is one of the most sparsely populated sovereign states in the world, and the second-largest landlocked country. Ulaanbaatar city holds a population of over 1.3 million – which is almost half of the entire population of Mongolia. It is divided into 9 different districts.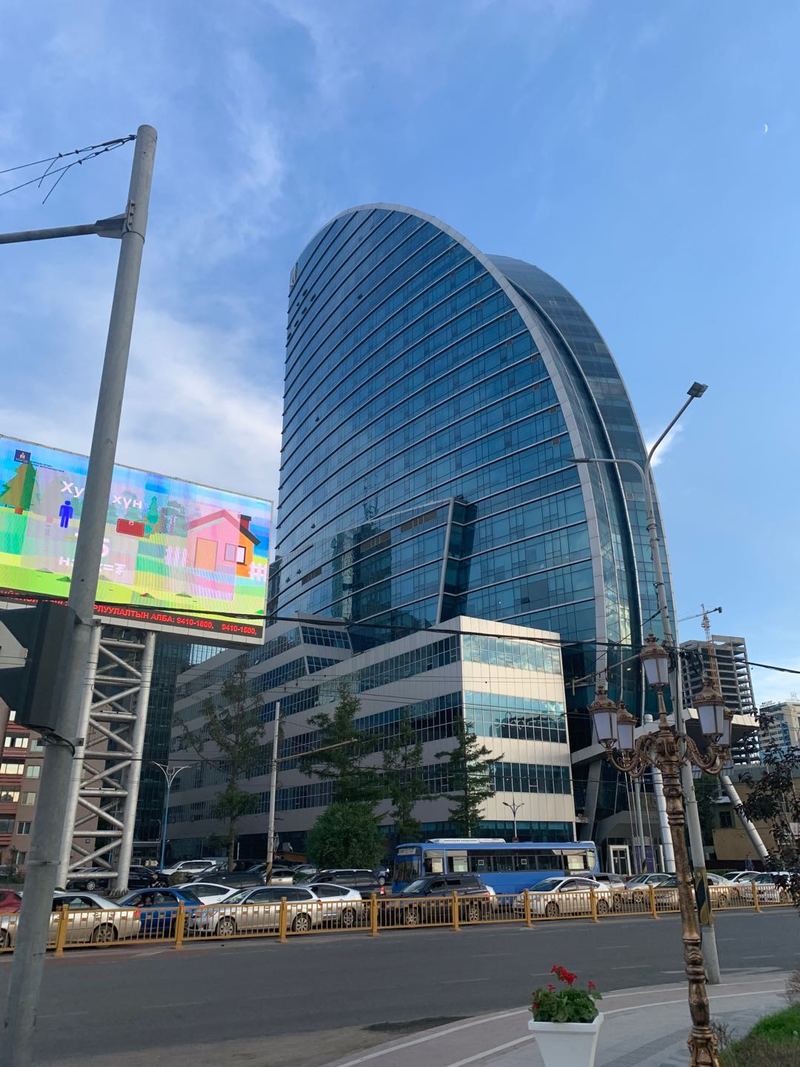 ---
Ulaanbaatar Spelling
How do you pronounce Ulaanbaatar?
Formerly, and to the cause of much confusion, Ulaanbaatar was previously anglicized as Ulan Bator (uːlɑːn ˈbɑːtər). In Mongolia, Ulaanbaatar is written as 'Улаанбаатар' (ʊɮɑːm.bɑːtʰɑ̆r), literally meaning "Red Hero").
If Ulan Bator vs. Ulaanbaatar is a bit too confusing, or you're writing about Ulaanbaatar and you're sick of making mistakes every single time you write it, then it is also informally known as UB (УБ). UB is used by many English speakers to refer to the Mongolian capital city.
Rolls off the tongue a bit easier than 'Ulaanbaatar' does.
---
Ulaanbaatar Location
Where is Ulaanbaatar?
Ulaanbaatar is located slightly east from the centre of Mongolia. It is over 1,300m above sea level, located in a valley on the Tuul River.
Ulaanbaatar is divided into nine districts; Baganuur, Bagakhangai, Bayangol, Bayanzürkh, Chingeltei, Khan Uul, Nalaikh, Songino Khairkhan and Sükhbaatar.
---
Ulaanbaatar Weather
What is the weather like in Ulaanbaatar?
Ulaanbaatar shares the record for the world's coldest capital with cities Moscow, Ottawa, and Nur-Sultan. It gets very cold in Mongolia.
The winters are long and very dry, and the summer is short and mild. In January, the coldest time in Ulaanbaatar, can get as low as -40°C. The average annual temperature in Ulaanbaatar is less than 0°C. So, make sure to pack your thermals for your trip to Ulaanbaatar.
If you are not a fan of rain, you're in luck. The climate in Ulaanbaatar is very dry, with most rain falling between June and September. During these summer months, it is also a lot warmer. Because a lot of Ulaanbaatar is surrounded in mountains, the city is shielded from strong winds.
Because of the lack of these strong winds, especially during winter months, Ulaanbaatar finds itself with a severe pollution problem. It's often said that the pollution here can be worse than that found in Chinese cities. The main cause is private stove and heating coal burning, especially in the ger villages, as well as commercial factories.
---
Ulaanbaatar Transport
How to get to and travel around Ulaanbaatar?
FLIGHT
To get to Mongolia by international flight, you must enter through Chinggis Khaan International Airport in Ulaanbaatar, the only international airport in Mongolia. (Although there is currently a new one under construction).
There are direct flights to Ulaanbaatar from surrounding major cities such as Tokyo, Seoul, Beijing, and Hong Kong, as well as from Frankfurt and Paris in Europe.
TRAIN
Ulaanbaatar is connected to both China and Russia via the Trans-Mongolian line of the Trans-Siberian train.
CAR
Ulaanbaatar is connected by road with most major towns and cities in Mongolia, however, road conditions are not the best, and road signs are sparse. Road travel in this wild and vast landscape certainly add to the adventure!

---
Ulaanbaatar Sights
What to do in Ulaanbaatar?
Gandantegchinlen Monastery
This Monastery in Ulaanbaatar has a large Janraisig statue. It has the Bodhisattva Avalokitesvara, which is the largest indoor statue of Buddha in the world. It is also the largest Buddhist monastery in Mongolia.
Zaisan Memorial
Offers a great view of Ulaanbaatar city!
Winter Palace of Bogd Khan
This temple was built in 1893 and completed in 1903. There are 6 temples within the grounds, each of which containing Buddhist artwork. The Winter Palace is where Mongolia's 8th living Buddha lived for 20 years. He was often referred to as Bogd Khan, hence the name of the palace.
Choijin Lama Temple
The Choijin Lama Monastery was built over 4 years between 1904 and 1908. It is made up of 4 temples built by the Eight Bogd Khaan for his brother, Choijin Lama Luvsanhaidav. Inside the temple complex, you will find a museum holding a collection of Buddhist sculptures and paintings, as well as a collection of beautifully decorated interiors.
National Museum of Mongolia
The National Museum of Mongolia was established in 1971. It holds over 50,000 historical artefacts. The exhibitions at the National History Museum of Mongolia cover pre-history, all the way through the pre-Mongolia Empire times, Mongolia during Qing rule, and up to the 20th century.
Visiting the Mongolian capital city Ulaanbaatar is all very well and good, but with so much more to explore, heading out of the city is one of the best things you can do in Mongolia.
For more tips on what to do in Ulaanbaatar, see our
'What to do in Ulaanbaatar, Capital of Mongolia | Mongolia Travel Guide' blog.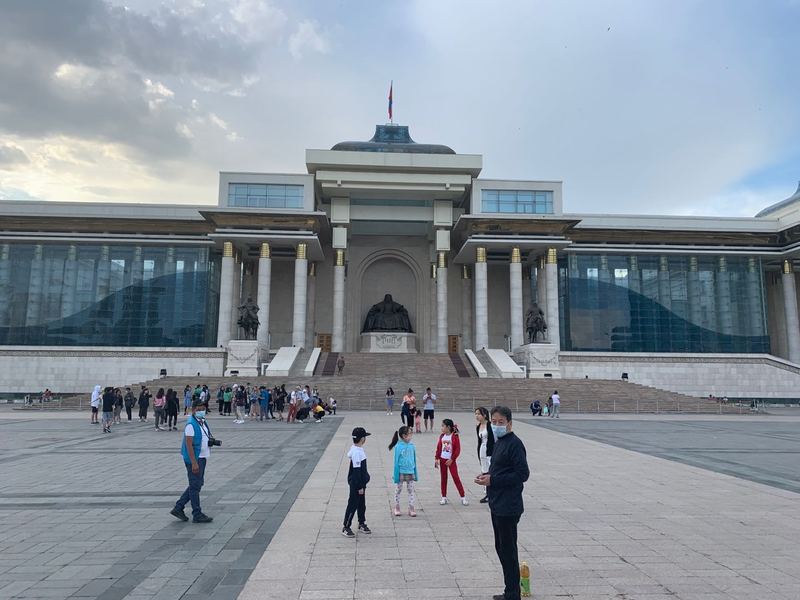 ---