Taedonggang Number 3 Beer Bar
Introduction
Location
Visiting
Introduction
Taedonggang Number 3 Beer Bar is a beer bar & restaurant in central Pyongyang serving up a good range of food as well as offering the change to try the range of different beers from the Taedonggang Brewery.

Pyongyang's premier middle-class beer bar – known to many resident foreigners as 'The Juche Tap'.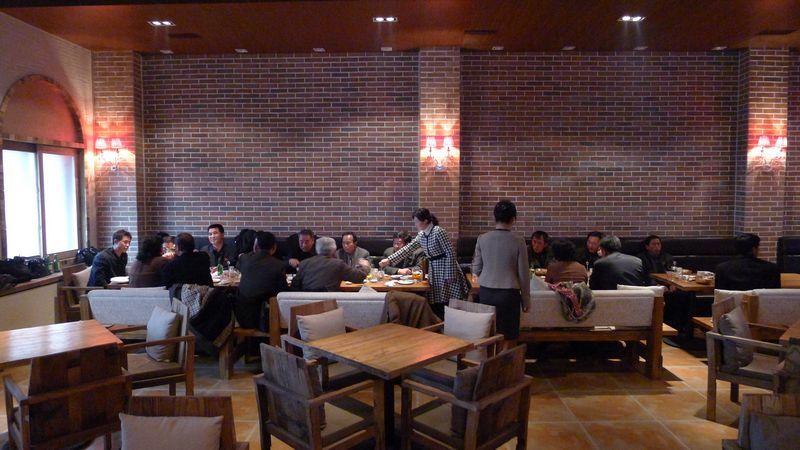 ---
Location
Taedonggang Number 3 Beer Bar is easy to find, it is pretty much directly opposite the Juche Tower, just to the north of the Pyongyang Documentary Film Studio.

A three-storey somewhat-nondescript building that looks nothing like a bar, this is indeed the right place.

On the ground floor, there is a cashier, (you will need to be here at the end of the visit too!) a shop, and small bar to the left that is rarely open. Then upstairs one finds a restaurant area and then finally the main bar itself.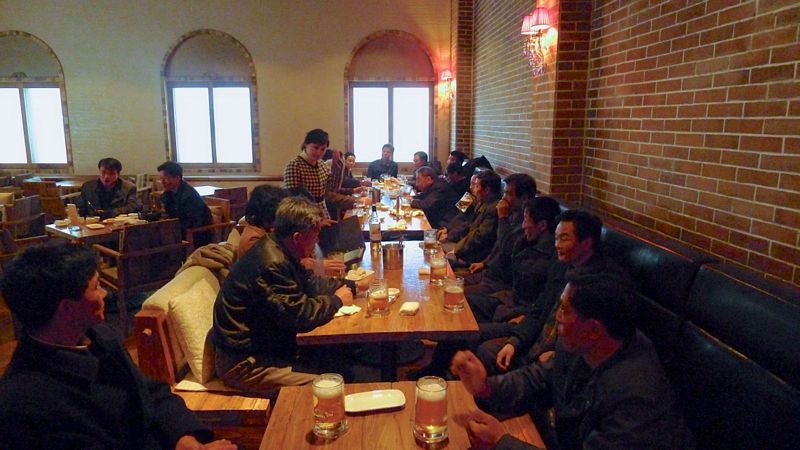 ---
Visiting
This main bar at the Taedonggang number 3 Beer Bar is what visitors come for; it is known as 'German Style' as it has wooden tables and chairs. The usual way for Pyongyang bars to be laid out is with brighter lights, no music, no chairs, and just mainly men standing around drinking beer and eating snacks. This is not that kind of place.

There is a big screen which usually shows videos of Russian variety performances, a decent menu with a range of international and 'German' dishes, from sausages to steaks and beyond. Plus, there are even some cocktail and wine options – usually completely missing from a proper North Korean beer bar.

Taedonggang Number 3 Beer Bar is a beer bar though, visitors will have come to try some local stuff and this is the most comfortable place in town to work your way through the selection of beers from the nearby Taedonggang Brewery – 7 different beers in total.

However, this place usually only has 2-3 of them on tap. So, see what they have, order, and try them out! the guides can tell you what the difference is in the ingredients, cheers!

This is also one of the most expensive places to get a drink in Pyongyang, with Taedonggang Beer costing around $3 per glass, whereas at the more basic proletarian bars such as Mansugyo or Kyonghunggwan Bars the same beer will cost only around 50 cents. There is a cost for being somewhere with seats it seems!

Anyway, there is no reason why you can't visit this bar and also one of the more basic places too while on a trip to Pyongyang, so if you're into beer than plan ahead and be there long enough to have time to work your way through a few different brews and a few different bars too (also recommended: Rakwon Brewery).
Make sure you include the Taedonggang Number 3 Beer Bar though, a great fun place to mix with a class of local people who you won't find in the more normal bars around town!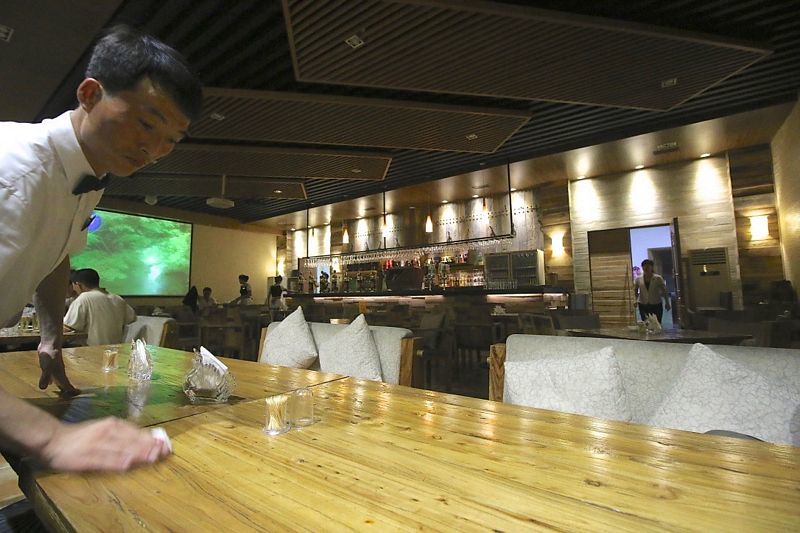 ---
---
Interested in a tour to North Korea?
Travel to
North Korea
with the only
North Korea travel experts, Koryo Tours
North Korea Travel Guide PDF | Sign up to the mailing list | About Koryo Tours