Mansugyo Beer Bar
Introduction
Location
Visiting
Cost
Tips
Further Information
Introduction
Mansugyo Beer Bar is one of Pyongyang's beer bars open to tourists and one of the most popular bars with local people, a great place to unwind after a day of sightseeing!
---
Location
It is located on Yongung Street in west Pyongyang on the banks of the Potong River opposite the Fatherland Liberation War Museum.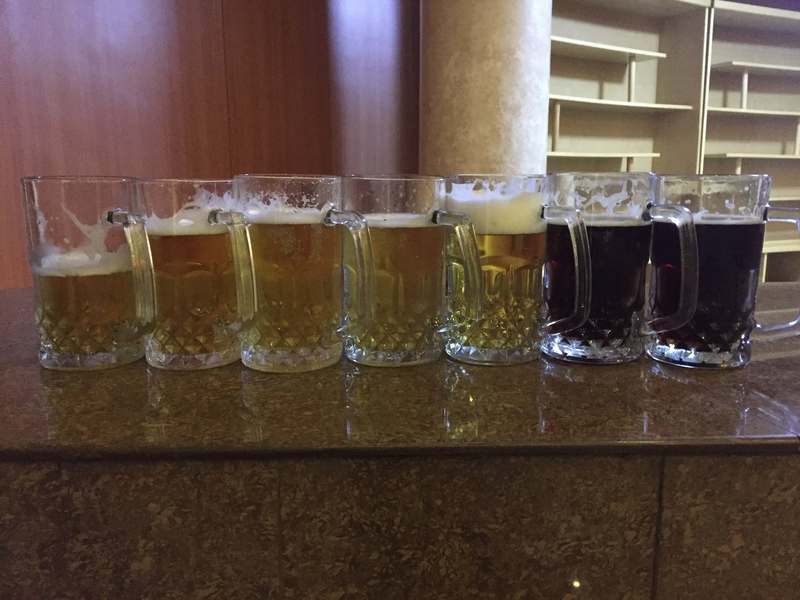 ---
Visiting
It is a great bar to visit, and if timed correctly will be full of local people getting their fill of beer in between work and home.

The bar has three areas to drink in – the standing bar, the seated bar and a small café.

They have beer snacks, soft drinks, coffee and tea, but the reason to come here is for the beer of which they serve fresh Taedonggang Beer from Taedonggang number one beer through to Taedonggang number seven.

The staffs here are excellent and are used to accommodating foreigners.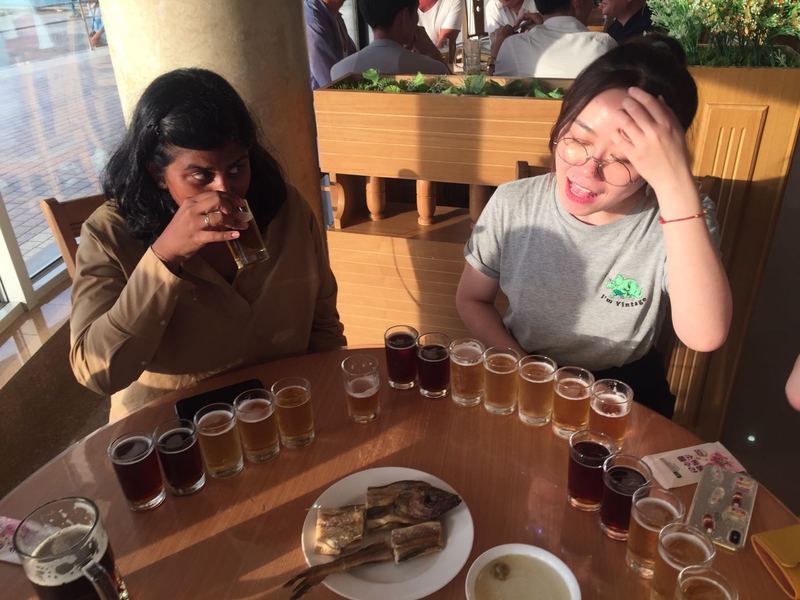 ---
Cost
The different beers range in cost here, but on average are 1 EUR per glass.

They also now do beer flights/samplers of all seven beers which cost 5 EUR to try the set.
---
Tips
It is a good idea to get your guides to call ahead to confirm there is space as the bar can be full during busy times.

If looking to sample all seven Taedonggang Beers do kindly ask your guides to call ahead to order for you as it can take staff time to put it all together (especially for groups).

Unless you want a quiet drink, head to either the standing bar or seated bar rooms, but for the best experience try to go to the fullest looking room.

There is a wall poster inside the entrance of the standing bar which explains in Korean the differences between the seven beers – your guides will happily explain it.
---
Further Information
This is the best place to try Taedonggang Beers 1-7 as most of the other bars that also serve them generally don't have them all available at the same time or don't have fresh barrels of them all, but this bar is busy enough that they generally always have fresh barrels of them all.

This is also the only bar in Pyongyang that does flights of beer, so you no longer need to commit to seven pints of beer to sample them all.

The bar doubles as one of the toilet stops for the Pyongyang Marathon with the 10km turning point located out front of the bar.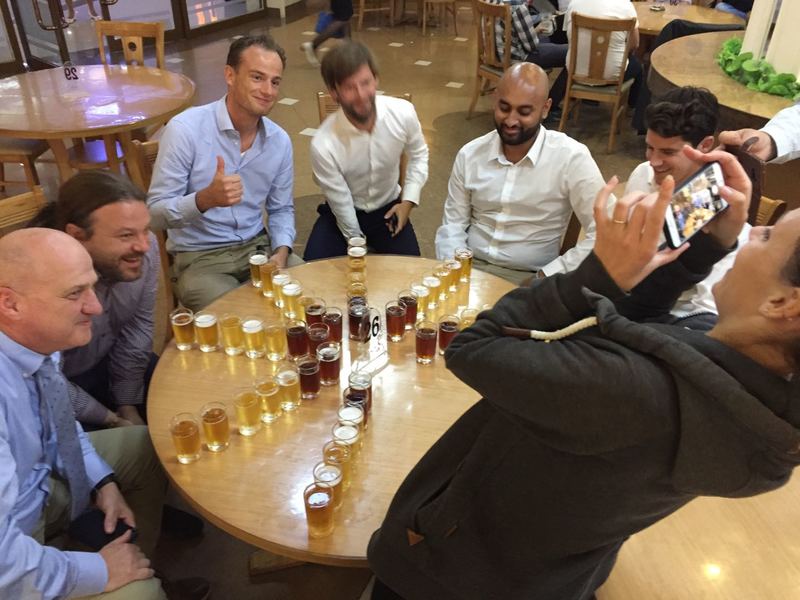 Cover photo on this Travel Guide by the amazing Ayesha Sitara - thanks Ayesha!
---
---
Interested in a tour to North Korea?


Travel to

North Korea

with the only
North Korea travel experts, Koryo Tours
North Korea Travel Guide PDF | Sign up to the mailing list | About Koryo Tours