Ryonggaksan - Dragon Mountain
Introduction
Location
Visiting
Tips & Anecdotes
Introduction
Situated just 8km or so from the heart of Pyongyang, Mt. Ryonggak (the suffix san means mountain) is a popular place for the capital's citizens to head to for picnics and a brief but strenuous hike for a view over their city.

When visited by tourists it is common to encounter families, work units, school groups, and more in this place taking in some country air at the edge of the city.

For those who may say this kind of thing is all staged it is worth noting that it is just as likely that the place will be completely empty when you arrive, it is quite unpredictable!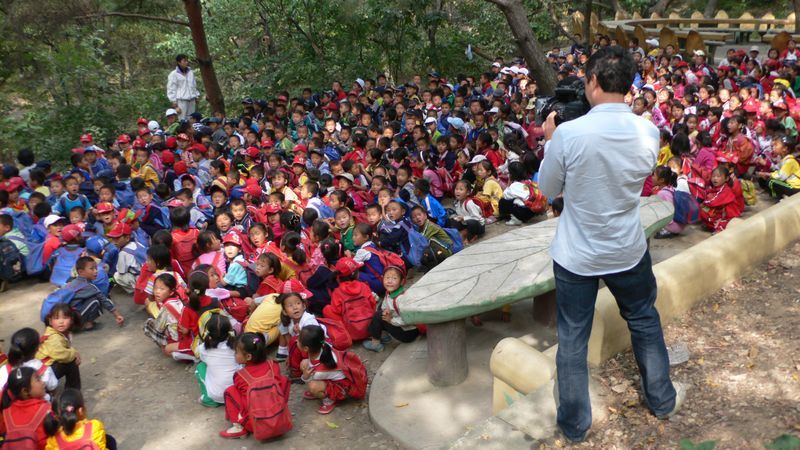 ---
Location
To get to Ryonggaksan one drives first down the mighty Kwangbok Street, one of Pyongyang's signature massive boulevards, into Mangyongdae District, then joins the Pyongyang-Nampo Youth Hero Highway just past the Monument to the Decision Made at the Fork in the Road.

Just as the highway crosses the Sunhwa River take a left and onto a bumpy minor road and then you wind your way the last couple of km to the foot of the mountain.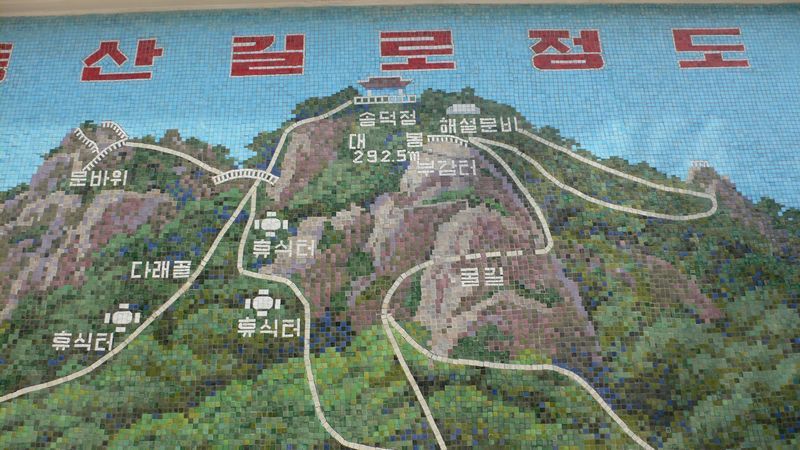 ---
Visiting
A car park is made available, with a very basic WC nearby and then a quick walk past a scenic lily pond brings you to the picnic area, a scattering of concrete tables and stools sits here, open to the public, and you can either bring your own picnic or local travel companies can arrange for staff to come out from a nearby restaurant to have a barbeque.

Ryongaksan itself is so-named as the top is thought to look like a dragon looming over the edge of the city.
You may have to squint to see this but it is a poetic name anyway and the two finely-built concrete dragons which wind their way around the picnic area are great for photos, we would advise not climbing on them as they may be somewhat fragile and doing damage to them would be frowned upon, to say the least!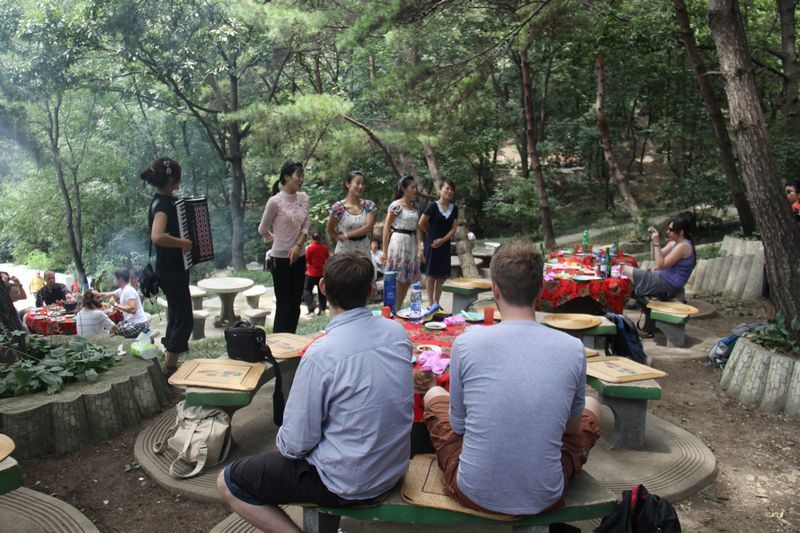 From the picnic area to the top of the mountain is a do-able hike, it is pure uphill though and gets very steep at times.
Allow up to an hour for this depending on fitness levels (and you have to get down again too, which can hurt even more!). the view is a great one though on a clear day, a rare chance to look over Pyongyang from the east.

A small pavilion sits at the summit, 292m higher than the picnic area (this is Tae Peak).
The nearby National Gift Exhibition House can be seen (if you are visiting that exhibition then visiting Mt. Ryonggak after is a good combination).

A quite relaxing place and well worth a visit even if you don't hike to the top, Mt. Ryonggak offers a bit of peace & quiet and the chance to mix with locals on a day out if you come on a weekend of a national holiday, highly recommended indeed!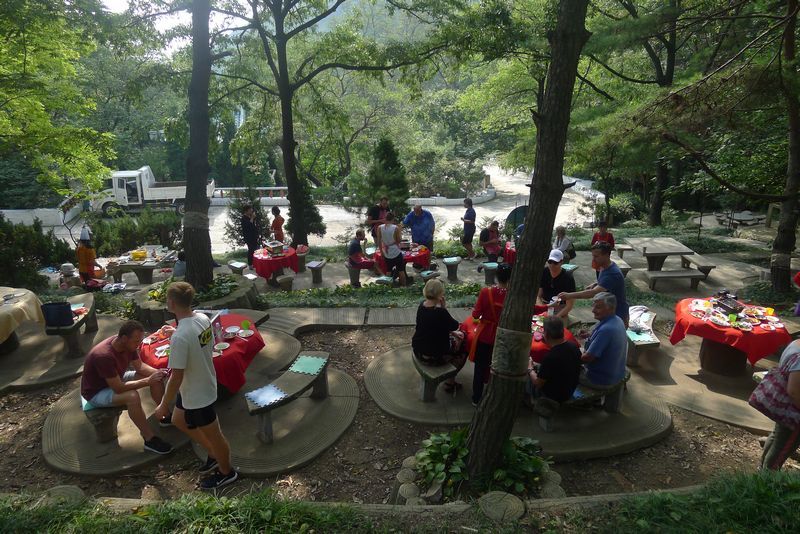 ---
Tips & Anecdotes
A video of a visit to Ryonggaksan in 2010 by a TV crew filming the Canadian travel show Departures can be found here.

There is also a water bottling factory in Ryonggaksan, the area of the mountain used to be known for the longevity of its inhabitant, attributed to the quality of natural spring water found here. While the factory itself is not open to tourists its products can be found in shops around Pyongyang, so you can have a taste of both the top of Dragon Mountain and the water filtered through the rocks deep underground as well.

The Pyongyang Times reported on this water in its own inimitable journalistic style here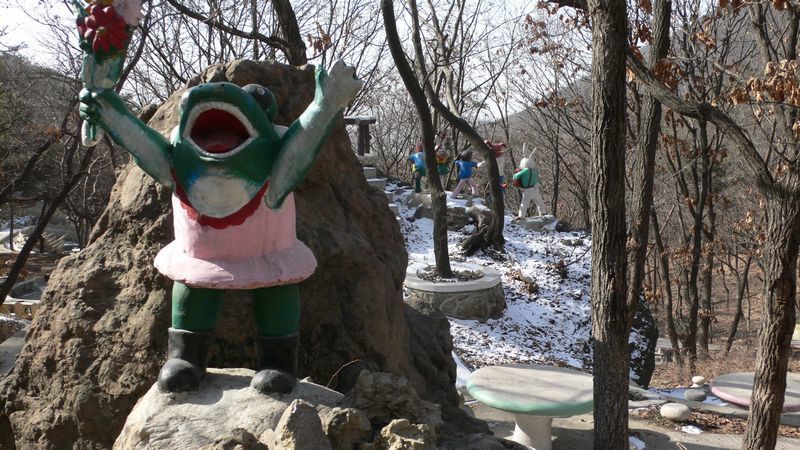 ---
---
Travel to
North Korea
with the only
North Korea travel experts, Koryo Tours
North Korea Travel Guide PDF | Sign up to the mailing list | About Koryo Tours