Pyongyang to Sinuiju (Dongrim)
Local North Korean Train
Introduction
Location
The Journey from Pyongyang to Sinuiju (and back)
How to Prepare to take a North Korean Train
Visiting Tips
Introduction
The train from Sinuiju to Pyongyang or Pyongyang to Sinuiju is a popular option for those travelling throughout North Korea.
Going from Pyongyang to Sinuiju, you will get off at a stop called Dongrim in order to have a trip to Sinuiju.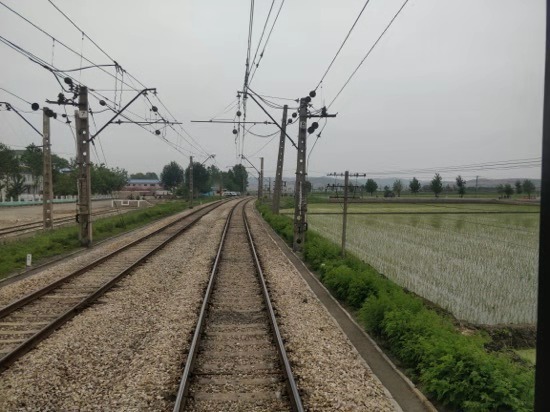 ---
Location
Pyongyang Railway Station is located in central Pyongyang, close to the Koryo Hotel.
Dongrim train station is located about 1 hour away from Sinuiju City Center.
---
The Journey from Pyongyang to Sinuiju (and back)
If you are getting the train from Pyongyang to Sinuiju, you will be sat in the local train carriages mainly filled with North Koreans.
Others travelling to China will be in the international carriages located to the front of the train.
These two areas are separated by the dining cart.
There is a restaurant cart onboard.
Here, you can meet your fellow group who may be travelling to Dandong.
The journey takes around 4 hours and you will get off in Dongrim.
Watch out for the signs and let the train conductor know in advance you will get off in Dongrim so he can tell you.
You can bring some entertainment, but it is also a great chance to enjoy the sights of the North Korean countryside as you go through vast land at a somewhat slow pace.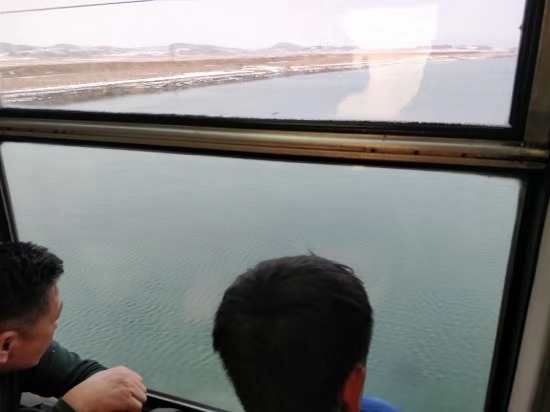 ---
How to Prepare to take a North Korean Train
This train takes around 4 hours or less.
The time goes very quickly, so don't worry about packing so much!
Packing list
- Wet wipes
- Flask
- Toilet paper
- Water
- Snacks
- Entertainment
---
Visiting Tips & Anecdotes
Despite what you might think, the train is quite pleasant!

Whilst not strictly allowed, you can move between the two carriage areas through the dining cart. But make sure you are back in your carriage and ready to get off at Dongrim when the train arrives!
---
---
Interested in a tour to North Korea?


Travel to

North Korea

with the only
North Korea travel experts, Koryo Tours
North Korea Travel Guide PDF | Sign up to the mailing list | About Koryo Tours