Pyongyang Circus
Introduction
Location
What's it like to visit?
Practical Tips
Anecdotes
Introduction
Built in 1989 for the World Youth Festival, this is North Korea's premier circus housed in its own, specially constructed dedicated building.
The building can't be missed as your drive by as it's a large complex looking building with three sections, each with the same pastel green roof.
The building was renovated in 2012 and features 3,500 seats.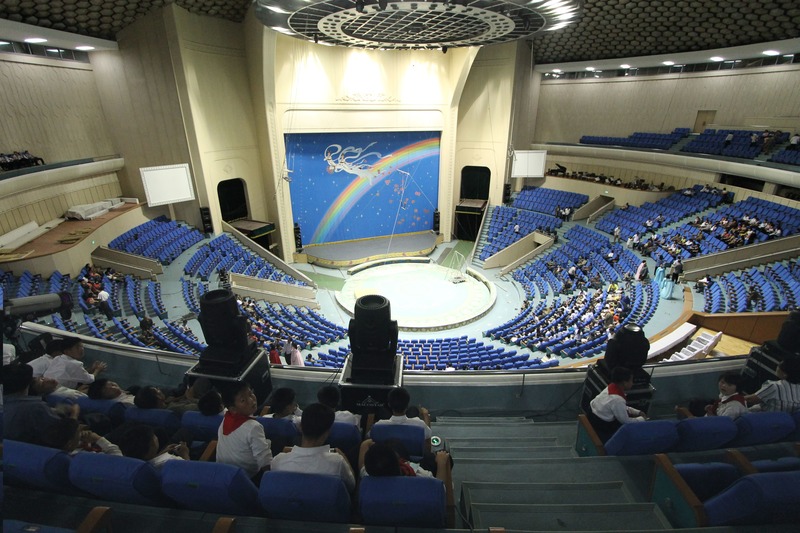 ---
Location
It is located on Kwangbok Street in Pyongyang.
Locations nearby are Kwangbok Supermarket, the Youth Hotel, Central Court and Mangyongdae Schoolchildren's Palace.
---
What's it like to visit?
It's open all year round with regular performances and is highly recommended to visit.
Performances vary throughout the year consisting of acrobatics, clowns, gymnastics, synchronised swimming, ice skating, feats of strength and sometimes animals.
Around anniversary and celebration dates performances are usually especially themed for the celebration or recent political and military events; don't be surprised to see acrobats dressed as missiles flying through the air!
For special performances it has a live band supporting the performance, other performances are put on using a pre recorded backing track.
It is well worth attending as the performers are incredibly skilled and put on a great show. The theatre is also usually packed with locals who get right into the performance.
Entry is 20 EUR per person paid to your local guides who will then organise your tickets.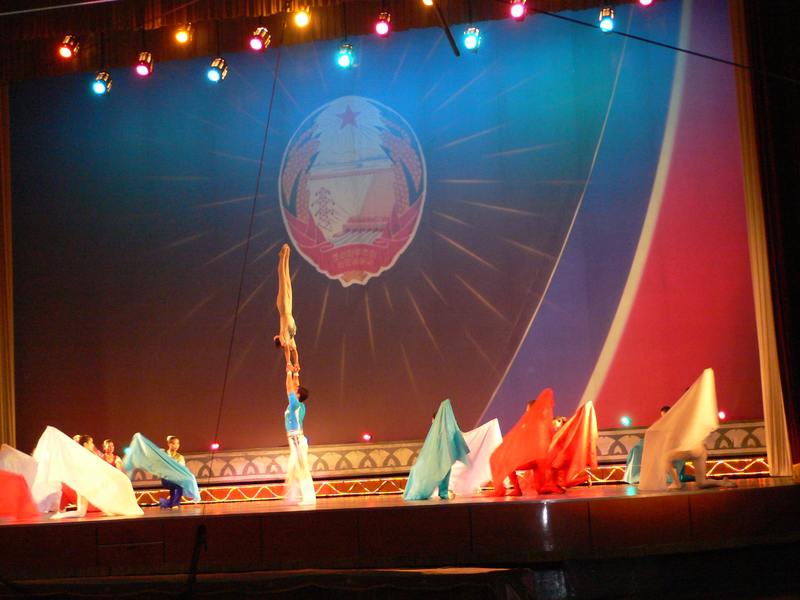 ---
Practical Tips
Photography is only allowed before and after the performance and is prohibited during the performance as camera flashes and reflections of lenses can distract the performers – all the more important when they are putting their lives on the line for your entertainment!

Animals can feature in the performance, but this varies and they don't always feature in every performance – your local guides cannot always confirm ahead of time if there will be any animals

Your local guides will collect your entry fee before arriving as it is usually very busy when you arrive

Toilets are located in the basement, just walk down to the bottom and follow the signs

Many group tours feature a visit to the circus which is optional – for those that aren't interested in the circus there are excellent coffee shops nearby
---
Anecdotes
The circus features in Koryo Tours' co-produced film Comrade Kim Goes Flying – a romantic comedy/girl power film about a coal miner who dreams of becoming a trapeze artist in the Pyongyang Circus. Both lead characters are played by trapeze artists from the Pyongyang Circus who were trained up for acting by their co-actors. Well worth watching!

There used to be two circuses in Pyongyang – the other was the People's Military Circus located near the War Museum which closed down some time ago and the building renovated into an auditorium for musical performances

All of the stages here (including ice rink and swimming pool) are mechanised and can move about depending on where they need to go at the time.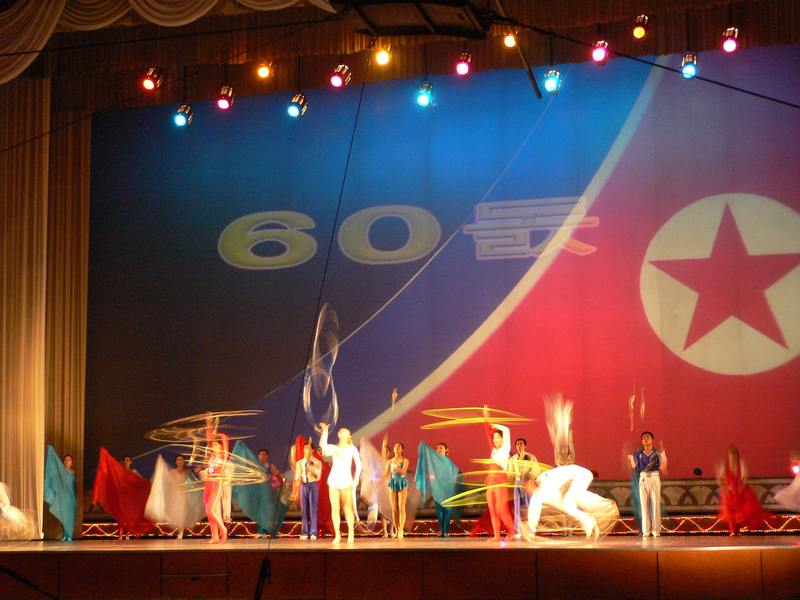 ---
---
Interested in a tour to North Korea?


Travel to

North Korea

with the only
North Korea travel experts, Koryo Tours
North Korea Travel Guide PDF | Sign up to the mailing list | About Koryo Tours