Puyong Hall, Haeju
Introduction
History
Location
Visiting
Introduction
One of the most impressive and scenic pavilions in North Korea today, a spot commonly used for local weddings and celebrations.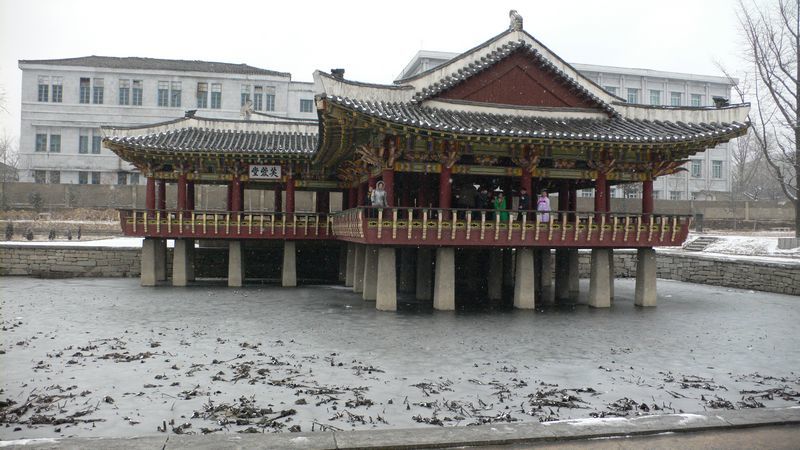 ---
History
Built in 1500. Originally this pavilion sat outside a gate of the walled city. Significantly damaged during the Korean War, Puyong Hall has since been rebuilt and stands in a picturesque lily pond.
Local legends tell of magical ways of quieting the frogs in the pond and these tales can be told to any visitors.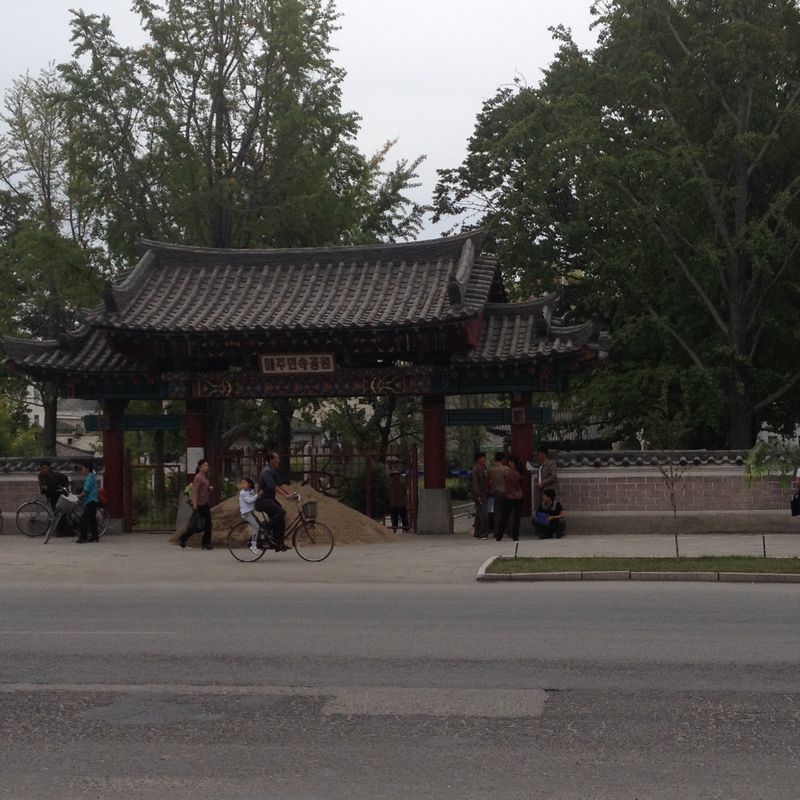 ---
Location
In the centre of Haeju city, just a few minutes' walk from the central square (where the Haeju Hotel is also located).
As there is sadly a dearth of sites to visit in Haeju city itself this is the major attraction of the urban area.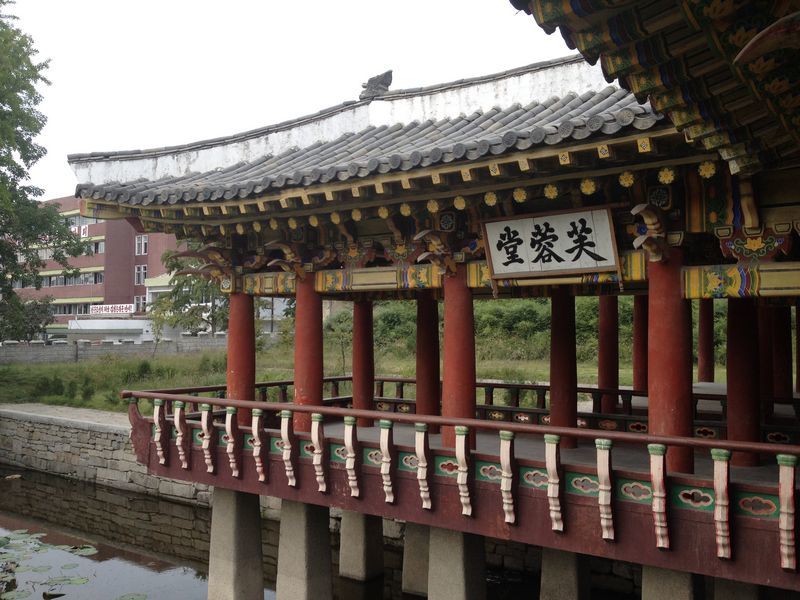 ---
Visiting
Despite being very pretty the Pudong Pavilion really only supports a visit of a few minutes for photos, unless you are lucky enough to stumble across a wedding or celebration going on here.

Walking from the Haeju Hotel is vastly preferable that driving here as it offers a rare chance to see a bit of the city.

Opposite the Pavilion is a small Folk Park that is occasionally open for tourists to spend a few minutes looking around.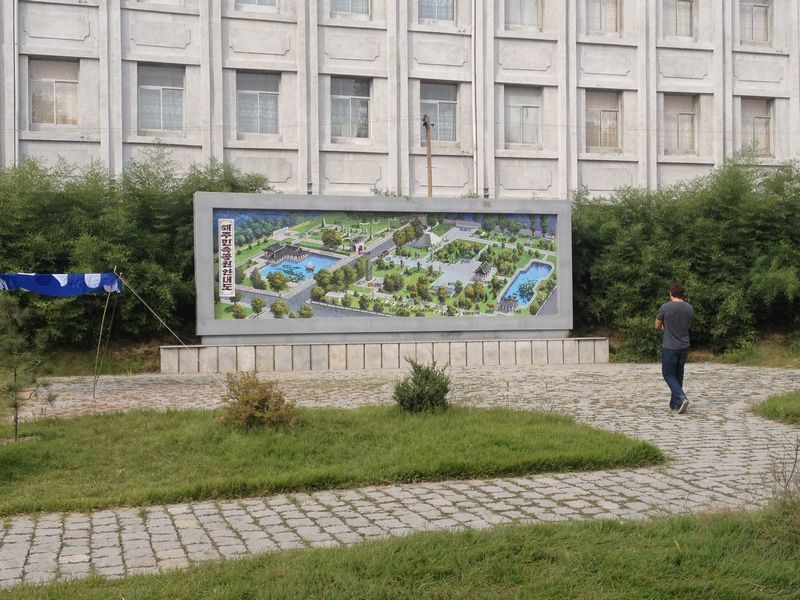 ---
---
Travel to
North Korea
with the only
North Korea travel experts, Koryo Tours
North Korea Travel Guide PDF | Sign up to the mailing list | About Koryo Tours