Sinuiju Art Gallery
Introduction
Location
Purchasing at the Sinuiju Art Gallery
Visiting Tips
Introduction
The Sinuiju Art Gallery is situated in Sinuiju City Centre.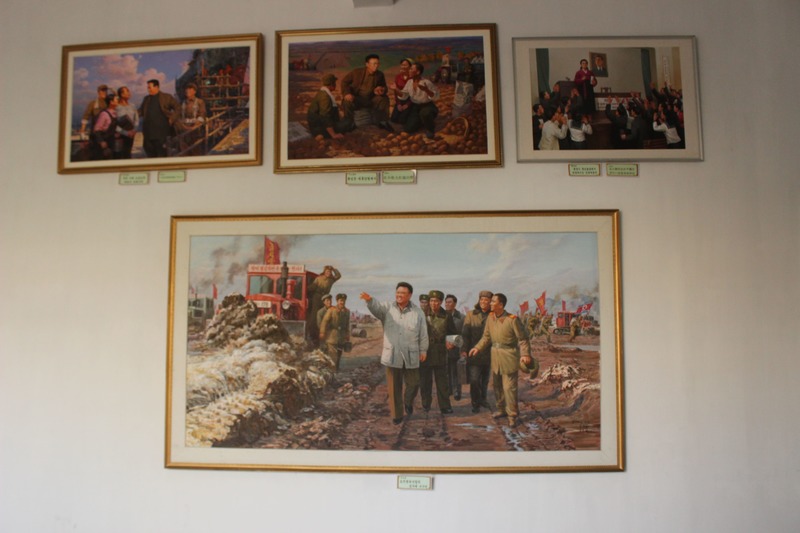 ---
Location
Central Sinuiju in North Korea's Northwest, bordering Dandong in China.
---
Purchasing at the Sinuiju Art Gallery
One of the best things about this Korean art gallery is the price.
You will find paintings, sculptures, and propaganda posters here for much less, sometimes even 50% of the price in Pyongyang.
So if you're looking to do a bit of shopping in Sinuiju, do it here!
You will find a selection of paintings, posters, prints, embroideries, and more inside the gallery.
The quality is quite good, although (in common with many galleries in the country) it is not overly well-curated, with a mish-mash of styles and themes on the walls rather than being presented in any definable order.
Read more about the Sinuiju Art Gallery.
---
Visiting Tips
A visit to the Sinuiju Art Gallery will take around 20-30 mins usually, maybe a few more minutes if you have a portrait done!
---
---
Interested in a tour to North Korea?


Travel to

North Korea

with the only
North Korea travel experts, Koryo Tours
North Korea Travel Guide PDF | Sign up to the mailing list | About Koryo Tours