Paekho (White Tiger) Art Studio
Introduction
Location
Visiting
Introduction
Paekho, which means 'white tiger' in Korean, is a Pyongyang-based art studio seen internally as of secondary importance to Mansudae Art Studio.
Paekho was originally established as a studio run by the military (this is not unusual in DPRK - film studios to football teams also have military involvement), it is now a cooperative of more than 250 painters, sculptors, and graphic artists.
Paekho Art Studio provides art and sculpture for the state, Korean public, and has a ground floor gallery for tourists/foreigners based in Pyongyang.
Korea Paekho Trading Corporation, based out of this building, is a general trading company which has provided design, craftsmen, and artists, for projects abroad. During the 1980s and 1990s, Paekho artists were active in Iraq, Egypt, and Syria to produce monumental sites for the commemoration of military achievements. Their signature art is the panorama and diorama, something they excel at.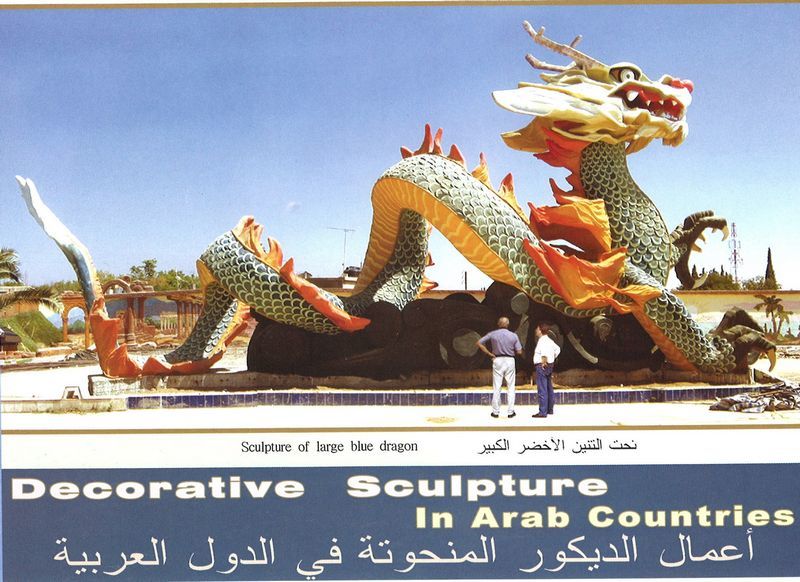 ---
Location
Paekho Art Studio is in east Pyongyang, just across the street from the Iranian Embassy.
Also in this neighbourhood is the Munsu Waterpark.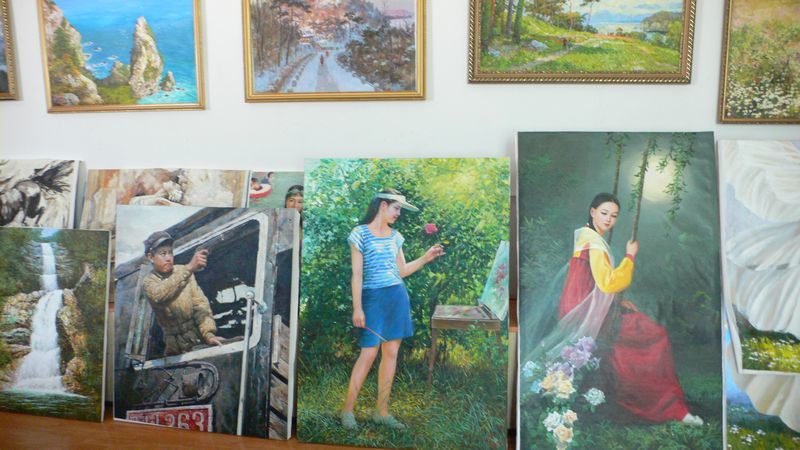 ---
Visiting
Tours of the actual artists' facilities at Paekho Art Studio are not possible, only the shop/gallery section is accessible, although it is not as reliably open to tourists as Mansudae Art Studio, it is best to ask guides to call ahead to arrange a visiting time here.
Prices are comparable to other art studios in Pyongyang but the main reason to visit here is that sometimes a hidden gem or two can be on sale which you can't find an equivalent of elsewhere.
For those casually interested in buying a piece of art in North Korea, this is not the first choice, but for those more passionate about such things, a trip to Paekho Art Studio is worthwhile.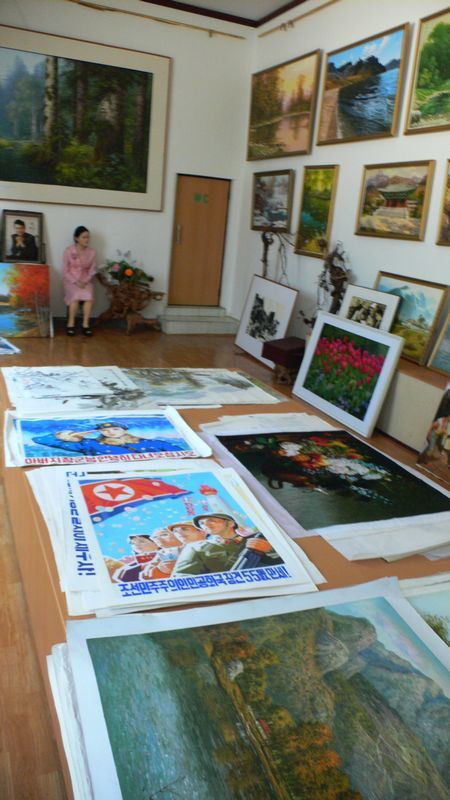 ---
---
Interested in a tour to North Korea?


Travel to

North Korea

with the only
North Korea travel experts, Koryo Tours
North Korea Travel Guide PDF | Sign up to the mailing list | About Koryo Tours