Tae'an Glass Factory
Nampo
Introduction
Location
Interior
Exterior
Visiting Tips
Introduction
The Tae'An Glass Factory is located in Nampo on North Korea's West Coast.
It opened in October 2005.
With significant Chinese investment, this modern factory churns out glass for apartment windows, industrial applications, along with a few items of glassware and furniture.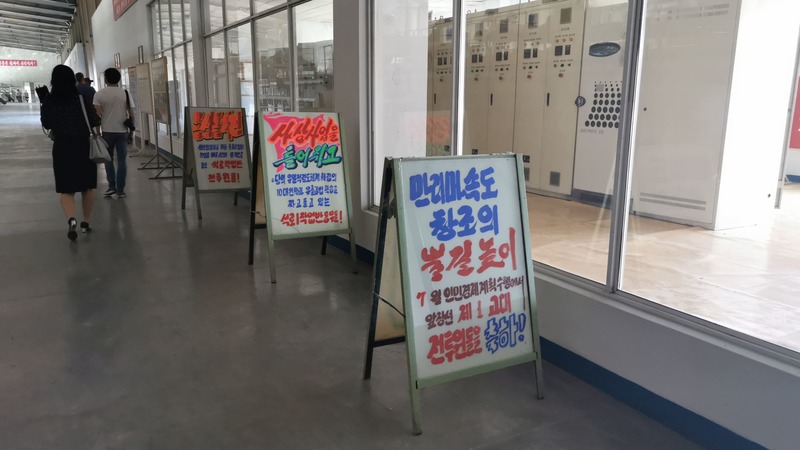 ---
Location
The Tae'An Glass Factory is in Nampo.
It is located about one hour away from the Ryonggang Hot Spa Hotel. This is a popular hotel for tourists visiting Nampo.
You can access the factory by car.
Parking is available.
---
Interior
On a visit to the Tae'An Glass Factory can have a look around the introduction room which features a model of the factory as well as photos of Kim Jong Il, President Hu, and then Chinese foreign minister Wu Yi.
A tour around part of the facility follows taking in the production line, from the intense heat of the first stage where molten glass is produced, down hundreds of metres of rollers where the glass sheets form, cool down, are cut into shape, and occasionally simply smashed up if done wrong. (Watch out!)
You then head all the way to the end where factory workers unload the cooled, cut sheets from the conveyors and wrap them up for onward shipping.
Other rooms visitors can see include showrooms for the factories products and also a large room where a special strengthened glass is made.
You can try to smash it with a large metal ball if you like!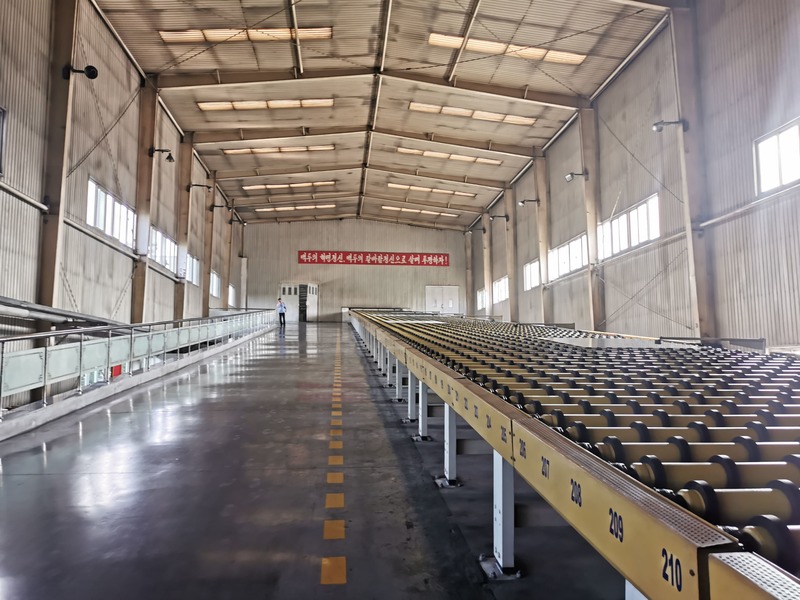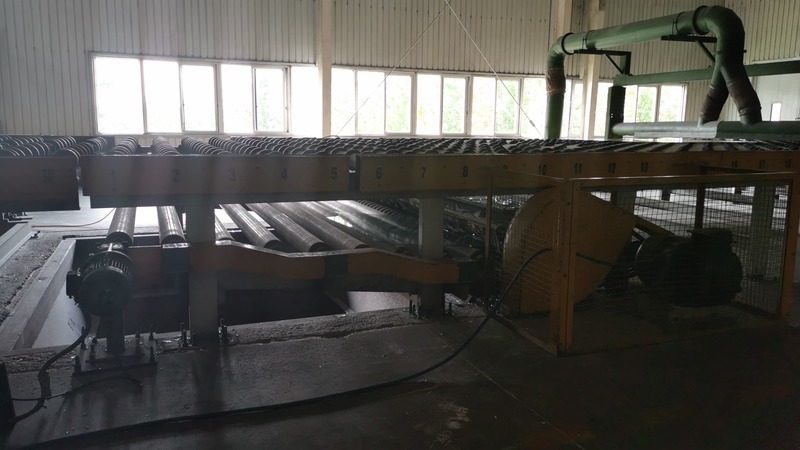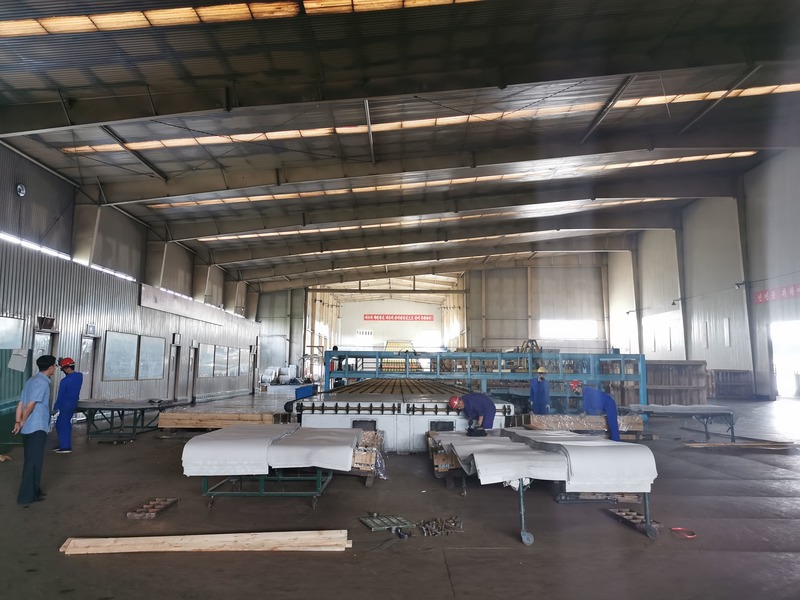 ---
Exterior
The whole factory complex is vast.
Outside you will first go through the gates.
You can then park in the large area next to the reception as you have gone through the gates.
As well as several different buildings, there are also some children park areas on-site at the glass factory.
To get to the different buildings, you can have a nice walk around the complex - which is surprisingly green!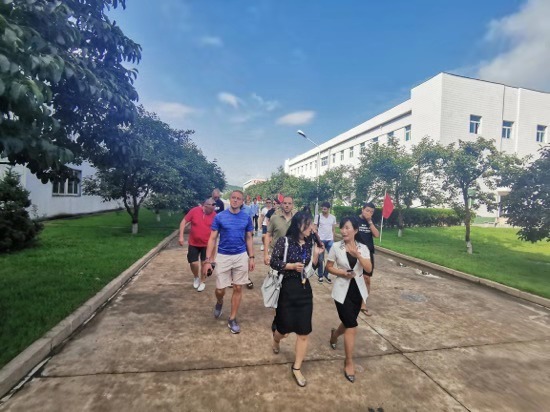 ---
Visiting Tips
Whatever the weather outside, going into the room where the glass is manufactured will be hot. You will walk past the furnace, as well as an area controlling the quality of the glass. There are less health and safety features than you would expect - you have to use your own common sense not to get too close.

Going into the glass manufacturing building is not suitable for young children.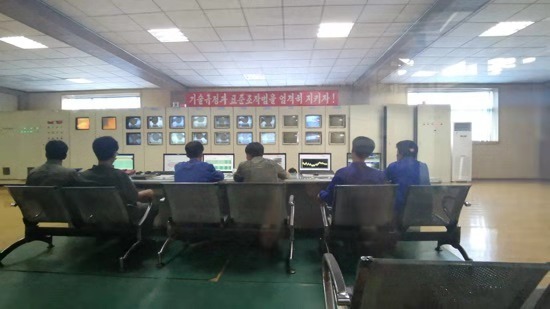 ---
---
Interested in a tour to North Korea?


Travel to

North Korea

with the only
North Korea travel experts, Koryo Tours
North Korea Travel Guide PDF | Sign up to the mailing list | About Koryo Tours