Kangso Mineral Water Bottling Plant
Nampo
Introduction
Location
Interior
Exterior
Visiting Tips
Introduction
The Nampo Kangso Mineral Water Factory is located in Nampo.
This factory was renovated and opened in 2005 with significant investment from the South Korean company that exported heavily to the ROK.
However, in 2008 such initiatives were banned and eventually, the contract was torn up and the export market for this product disappeared.
Nevertheless, it is still exported to China and some parts of South East Asia and various other countries.
One of the most popular drinks consumed by local Pyongyangers, Yaksu is a kind of naturally carbonated mineral water.
Yup, completely natural fizzy water!
It has a slight aroma of sulphur and a salty taste, but yet is delicious and believed to have mysterious curative powers!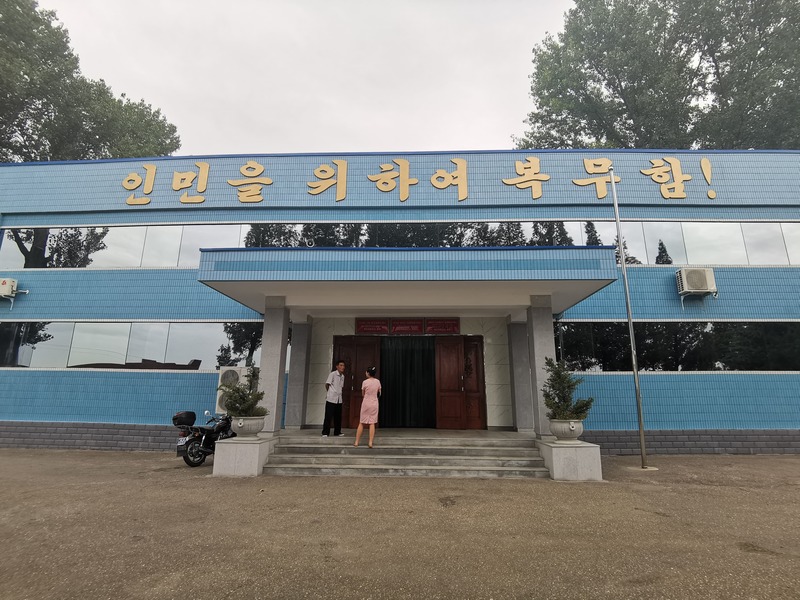 ---
Location
The factory is located about an hour outside of Nampo city centre.
You can drive to get here.
---
Interior
Inside the main building to the water factory, there are toilets and a few other control rooms.
You will then pass through a machine to clean off your clothes before entering the factory area.
The machinery here is all imported from Italy and is kept shiny and new looking.
Once having a look at the production line, you carry on walking to the end where you will find a showroom.
This showroom contains all of the products made by the factory, as well as foreign sparkling water products to compare the quality.
They will insist that their product is better than Perrier.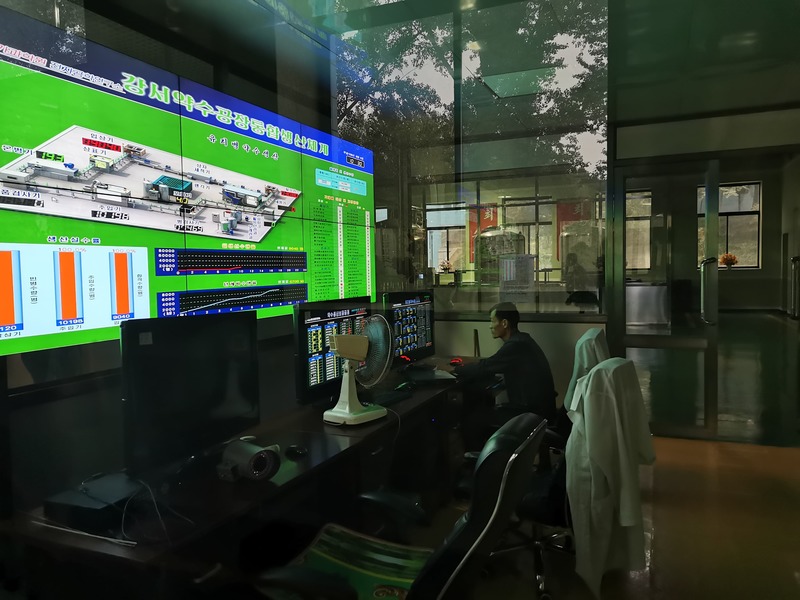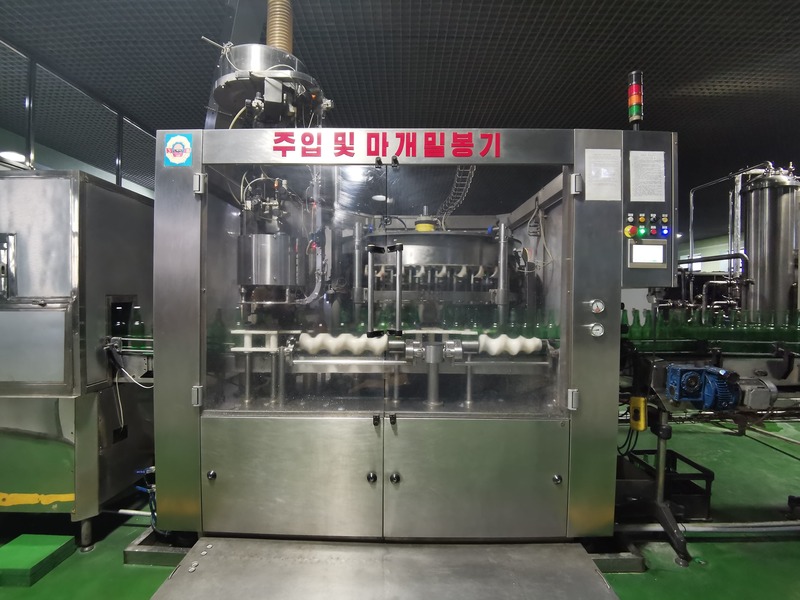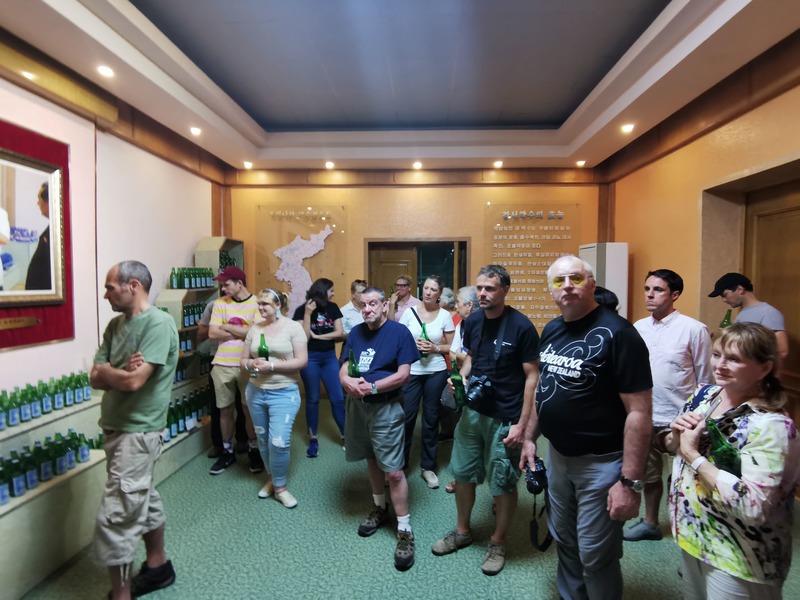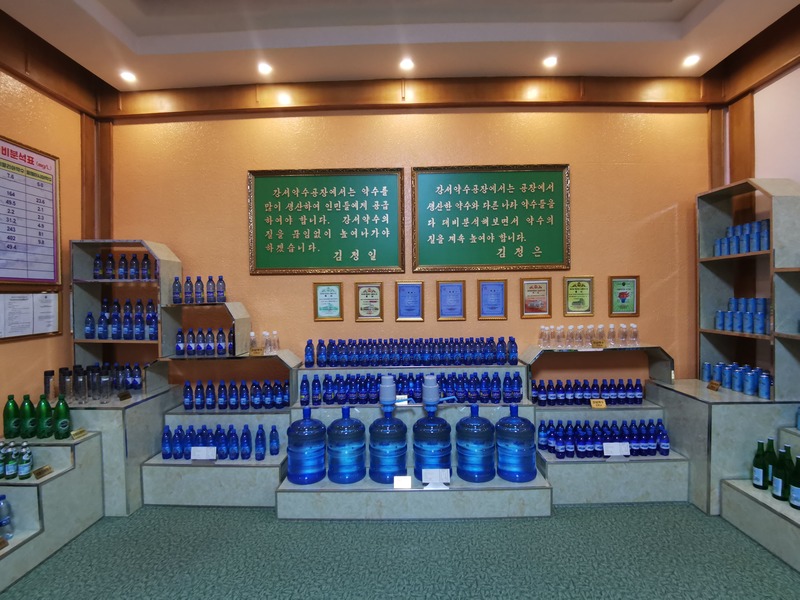 ---
Exterior
The factory is small and made up of one main building.
Just a short walk into the forest and fields to the back of the main building is the well itself.
From this well, there is a pipe that runs up to the factory.
The water bubbles out of a well from hundreds of metres below ground and there is a local legend of its discovery by a farmer who saw a sick crane drinking from a pond and then amazingly recover and fly off full of health and vigour; from that day on Kangso became known as a place with magic water flowing up from the depths!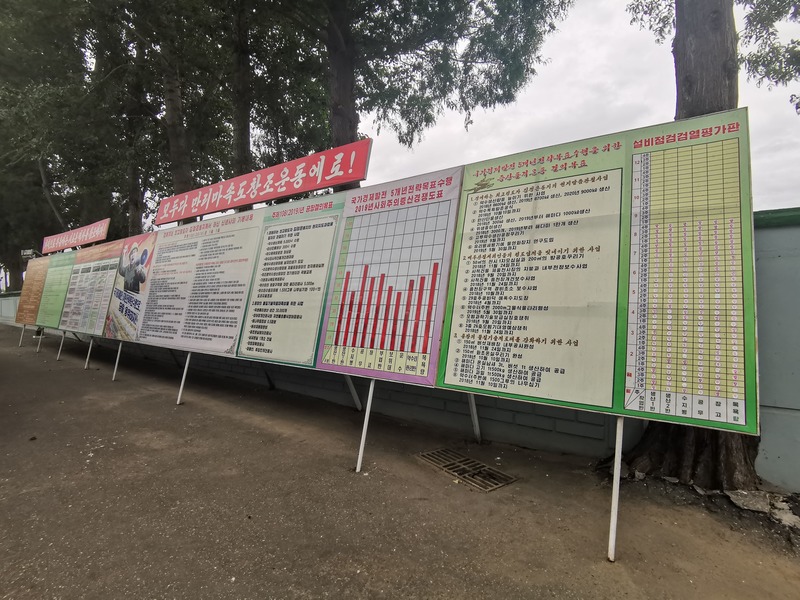 ---
Visiting Tips
Whilst you can buy the bottled water at many locations throughout North Korea, it is worth buying some here just so you can get some from the source!

If you are feeling cheeky, you can ask to try some of the water as it comes straight off the production line. You can't get much fresher than that!

The green glass bottles are for use in North Korea. The bottles are then recycled. In fact, you will sometimes find old beer bottles are being used.

The plastic bottles are for export use.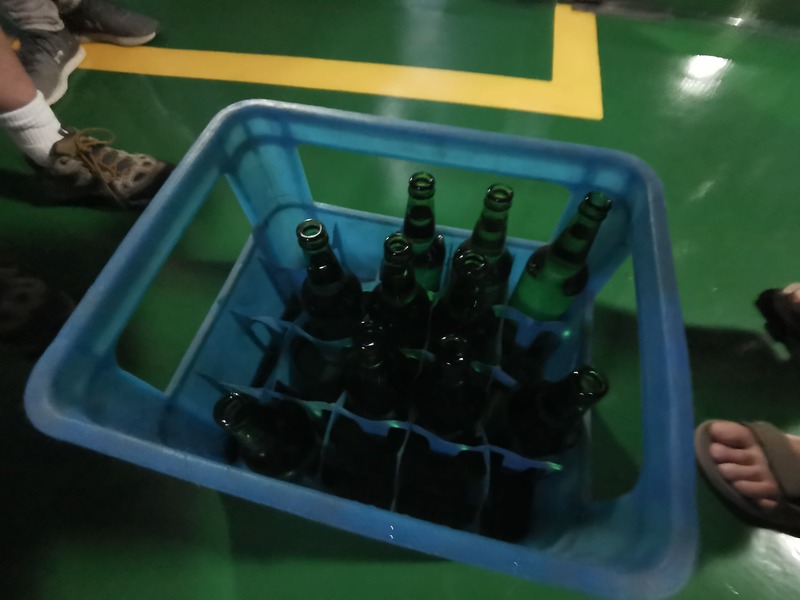 ---
---
Interested in a tour to North Korea?


Travel to

North Korea

with the only
North Korea travel experts, Koryo Tours
North Korea Travel Guide PDF | Sign up to the mailing list | About Koryo Tours