Kyongsong Health Spa
Introduction
Location
Visiting
Introduction
Kyongsong is a small town these days but remains noted throughout North Korea for two things. The first is the quality of its soil to create Celadon; the distinctive Korean pottery that, when glazed, makes lovely white or greenish vases and vessels.
Along with this craft, Kyongsong is known for the healing powers of its spring water, that gushes from beneath the ground to refresh the surface and provide a range of health benefits to anyone who visits this area and wishes to try them out.

Since at least the middle-ages, Kyongsong's springs have been used by locals and visitors as a medical treatment, for all manner of ailments and even to this day people come to take the waters for all manner of internal and external ailments.
From psoriasis to infertility, Kyongsong's water is something that might just sort you out!

Not only humans, though. The local story about how this magical elixir of H2O was discovered goes that a farmer saw a stork with a damaged leg sup from a spring and then fly off fully restored, so migratory animals too may consider a stop in Kyongsong to be literally rebuilt on a long journey.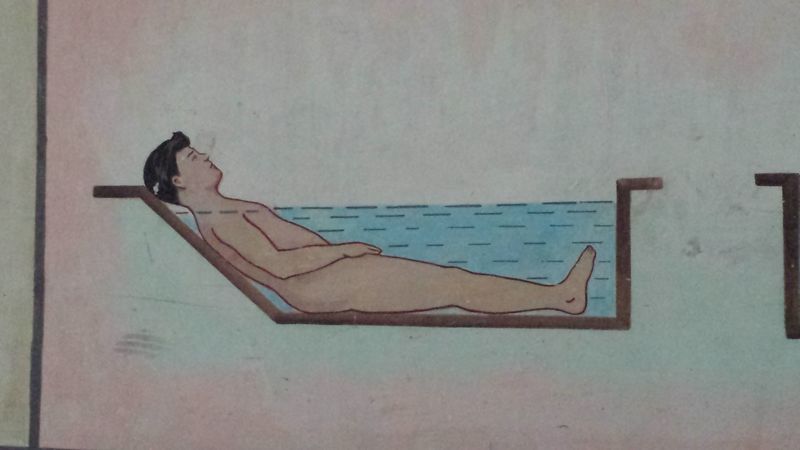 ---
Location
Just outside Kyongsong Town, in North Hamgyong Province, around an hour or so by road from Chongjin) there is actually a row of health spas.
Some belonging to the military, others to other specific organisations.
One is open to foreigners as well as locals though, and anyone spending time in Kyongsong is welcome to come and give it a try.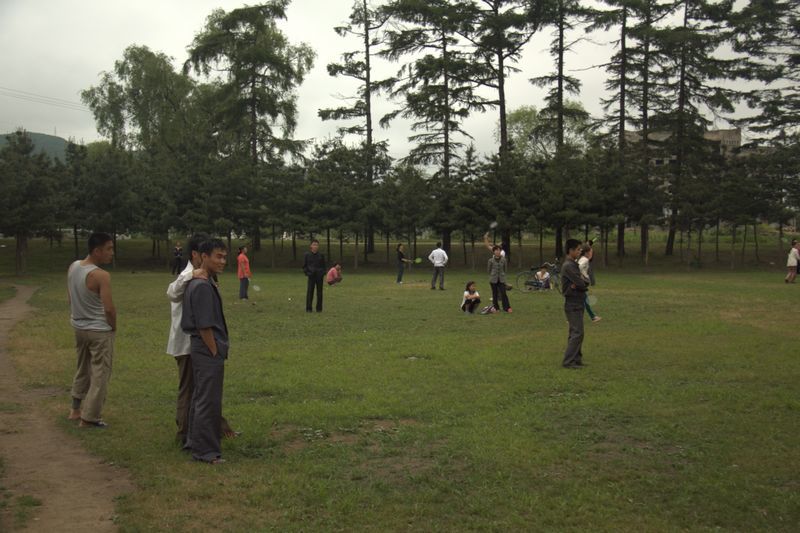 ---
Visiting
The Kyongsong Health Spa grounds start with the main building, which contains the rows of showers (open and used au naturel, this is no place for the shy, segregated into men and women's blocks though) and baths.
This is not a luxury spa or anything like that.
It is utilitarian and there to make you better, not just to make you relax.
After having a very hot bath and a very cold shower (vice versa also offered!) you can also have a sauna, scrub, etc. slippers, towel, soap, are all included in the small fee for using the facilities.
After bathing then go outside, there is a pleasant grassy area to relax on, local people play football, have picnics, jog around, and generally hang out here. It is very nice and has that slightly dishevelled English village park vibe to it.
A good way to finish a day of hard touring actually, bring your own cold drinks!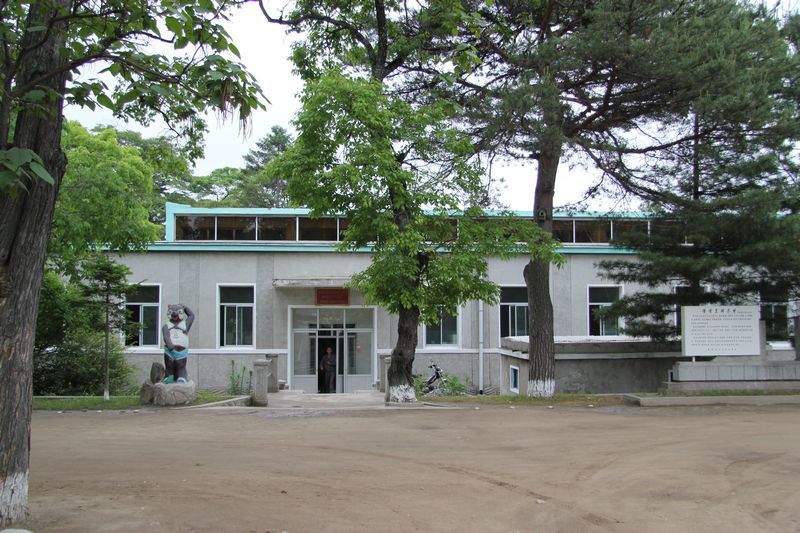 ---
---
Interested in a tour to North Korea?


Travel to

North Korea

with the only
North Korea travel experts, Koryo Tours
North Korea Travel Guide PDF | Sign up to the mailing list | About Koryo Tours