Takahashi Sushi Restaurant
たかはし
Takahashi Japanese Sushi Restaurant is the restaurant owned by the famous Kenji Fujimoto.
Kenji Fujimoto has appeared in various media outlets over the years as he is known as the personal sushi chef for Kim Jong Il and Kim Jong Un, and has written in the past about his strong bond with Kim Jong Un.
He worked for Kim Jong Il for over a decade, then went back to Japan. He returned to North Korea in 2012.
In 2017, Kenji Fujimoto returned to North Korea permanently and started his own restaurant in Pyongyang called 'Takahashi'. Here, foreigners and locals alike can dine on cuisine made by Kenji Fujimoto himself.
In June 2019, the media reported him missing and speculated he had been captured by the Korean authorities. He was however spotted soon after this by the British Ambassador who ate at his restaurant.
Read more about Kenji Fujimoto.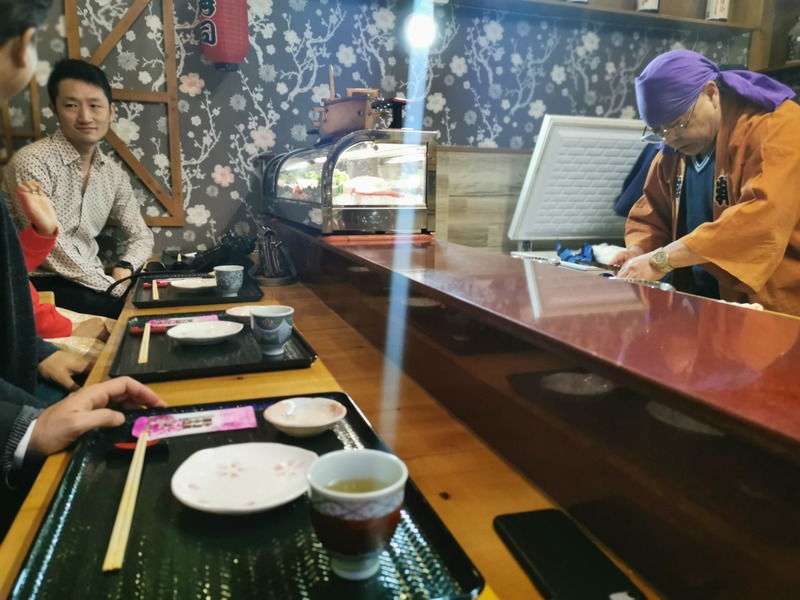 Cuisine
Location
Price
Interior
Menu
Visiting Tips
Rating
Cuisine
Japanese, Japanese Sushi, Japanese Izakaya
Location
Located right next to the upper class "Rakwon Department Store" inside the building to the right of it, you have to go upstairs, then upstairs again to reach this small, cosy restaurant tucked away at the back.

The front of Kenji Fujimoto's Takahashi Restaurant next to Rakwon Department Store
Price
Expensive
(50 USD+ pp)
Interior
If you've ever been to Japan you'll have probably tried out a Japanese restaurant, or Izakaya - a small restaurant off the street with few seats inside and at the bar. That is exactly what Kenji Fujimoto's restaurant is like.
The exterior looks like it's been taken straight from a street in Japan.
Once you walk inside, you forget immediately that you're in North Korea. The interior is very authentic. For any restaurant in Japan, this would be a standard izakaya with nothing particularly noteworthy, but the fact that this restaurant is in North Korea makes it very remarkable and unique.
Menu
What's on the menu at Kenji Fujimoto's restaurant?
There is a wide range of sushi sets, bento boxes, udon noodles, soba noodles, individual sushi pieces, miso soup, tempura… Basically, anything you would find in any Japanese restaurant in Japan or over the world.
All of the fish is locally sourced from North Korea. However, a lot of the other produce comes from Japan, such as Soba noodles, Udon noodles etc.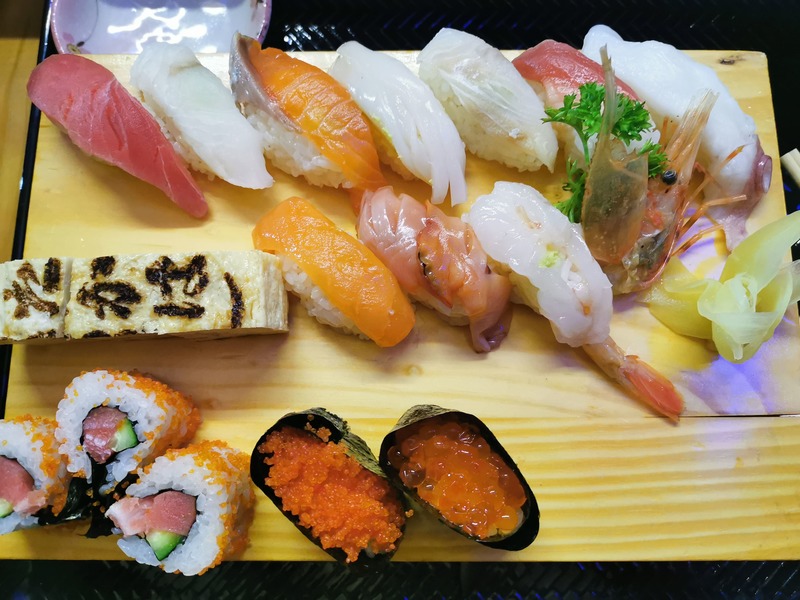 Sushi Set at Kenji Fujimoto's Takahashi Restaurant
Visiting Tips
It may not be possible to see Kenji Fujimoto when you are here. He doesn't visit every day, and indeed he owns and runs it himself. He decides when he wants to go to work or not or when he needs to. Although, he is generally there most days of the week.
You can watch Kenji Fujimoto prepare the sushi if you take a seat at the bar. Other meals are prepared in the kitchen next door.
It is a good idea not to go during a busy time, and maybe pick a lunchtime, not an evening, if you want to ensure that you get a seat. Kenji Fujimoto's restaurant holds around 10 people inside (at a squeeze, 8 comfortably) so it may already be full when you get there.
There are seats outside in case there is not enough inside or if you have to wait, but you want to sit inside to get the whole experience and be able to watch the skilful sushi chefs at work. There are also two separate rooms that can house much more people for busy times or special occasions.
Rating
Kenji Fujimoto's restaurant in Pyongyang is a great location to try something different, enjoy some sushi, and somewhere good for a special occasion as it is one of Pyongyang's more expensive restaurants. However, like anywhere in the world, if you visit a Japanese restaurant outside of Japan it will never quite be the same as visiting one in Japan, where the taste is often unbeatable.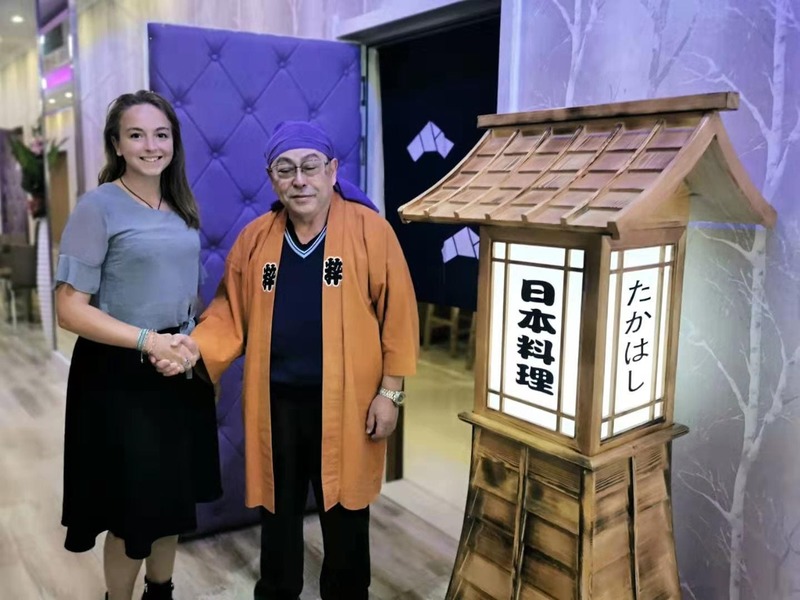 Tour leader Zoe meets Kenji Fujimoto in October 2019