Hungnam Fertiliser Factory
Introduction
Location
Visiting
Cost
Tips
Anecdotes
Introduction
Originally built in 1927 by the Japanese, Hungnam Fertiliser Factory is North Korea's largest fertiliser factory producing superphosphate and ammonia based fertilisers including urea, ammonium nitrate, ammonium sulphate, as well as secondary products.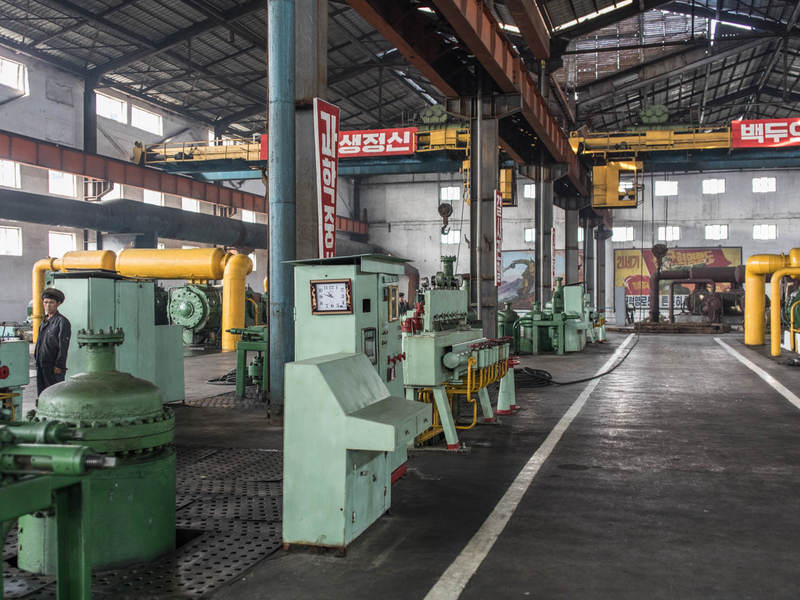 ---
Location
It is located a short drive southeast from Hamhung on the east coast of the Korean Peninsula.
It is part of a larger chemical factory complex in the area that also includes the Vinalon factory (a locally engineered clothing material made using lime) and even has its own train network to allow workers to move around.
You will pass the factory on the way to the Majon Hotel and Majon Beach Guesthouse.
---
Visiting
Visits are possible, but sometimes the factory becomes unavailable without warning or reason.
Each visit is different, but tours of the factory may feature the museum, one or two of the large factory rooms, packing areas, loading bays or the factory grounds.
The factory is great to visit as it has a lot of history and while it has received some minor renovations in recent years, it is still in a state dating back to the 1950's/1960's which makes it great for photography.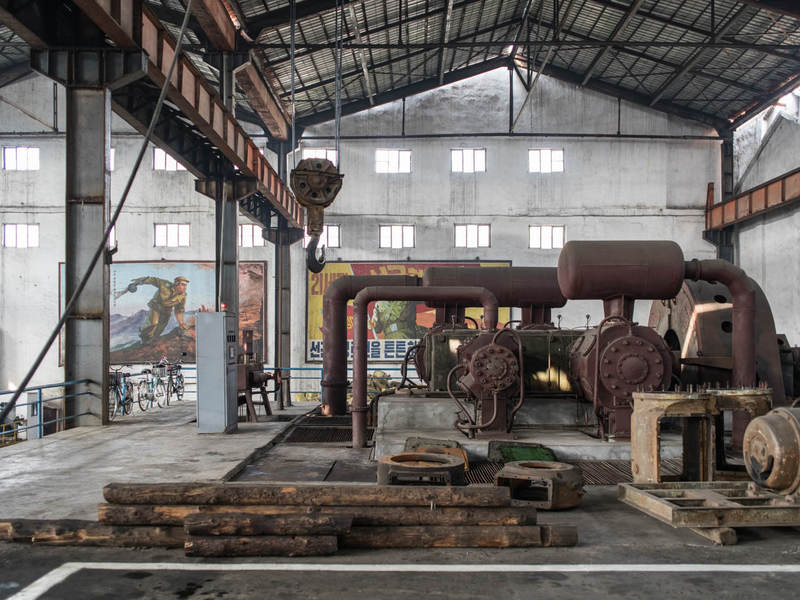 ---
Cost
There is no cost to visit the factory nor does the factory have any souvenir or snack shops.
If visiting on a private tour it is recommended to give the factory guides a carton of cigarettes as a thank you for their time. On a group tour your Tour Leader will take care of this.
---
Tips
This is a working factory and you must be very careful when touring the factory as health & safety practises are non existent

Ask your guides to confirm with the factory guide which areas they will show you that day, ideally you want to at least see two or three areas of the factory

The factory's museum tour can be excruciating for some – don't hesitate to ask just to see the highlights
---
Anecdotes
There is a bronze bust of Chinese statesman Zhou Enlai at the factory – a rare statue of a non-Korean in North Korea! Zhou had visited the museum in the 1970s and sent sizeable Chinese aid to rebuild the fertiliser industry and his widow visited the factory again after he passed away.

Nearly every hero in DPRK cinema that is NOT fighting a war is probably doing something with fertiliser. The potent combination having mountainous, agriculturally-poor land with the spirit of Juche and heroic efforts make this an understandable screen trope.

The factory is mentioned in the film Our Lifeblood (also called Our Life) as the site of a (supposedly) real plot to assassinate Kim Il Sung just after the Korean War ended.

Kim Il Sung uttered his famous words 'fertilizer is rice, and rice is communism' at this factory which is emblazoned at the site.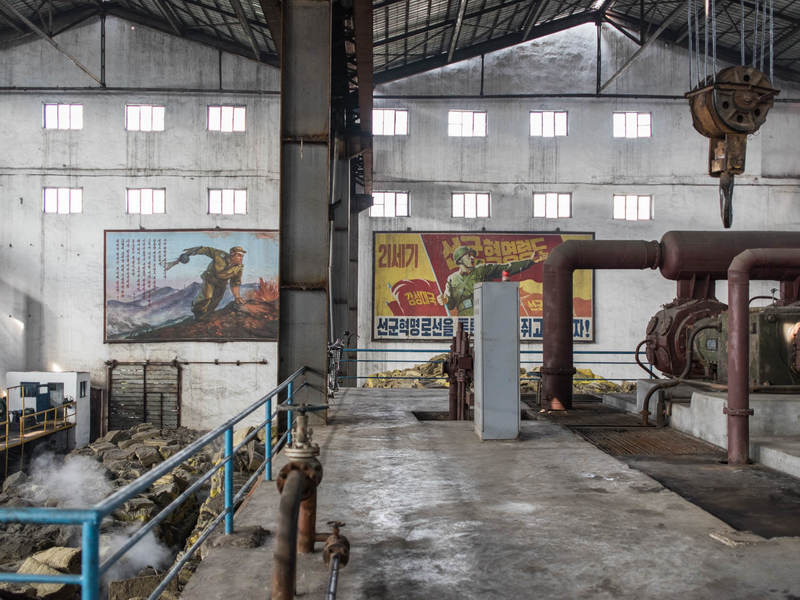 ---
---
Interested in a tour to North Korea?


Travel to

North Korea

with the only
North Korea travel experts, Koryo Tours
North Korea Travel Guide PDF | Sign up to the mailing list | About Koryo Tours