How Much Does it Cost to go to Bhutan?
How Much Money Should I Bring to Bhutan?
ATMs in Bhutan
Credit Cards in Bhutan
Exchanging Money in Bhutan
The costs of visiting Bhutan vary on multiple factors.
This depends on what time of year and with which company you are going to Bhutan with.
Due to the Bhutan tourism policy, you cannot simply just go to Bhutan.
You must visit on a group tour and have a Bhutan guide with you during your time in Bhutan.
Off Peak Season: 200 USD per person per day

Peak Season: 250 USD per person per day

40 USD one off Bhutan visa charge.
This is the base government cost of visiting Bhutan - different Bhutan compmanies and foreign currencies will have different charges, and it also depends on if you are doing any specific extra activities during your trip.
Read more on Bhutan's tourism policy.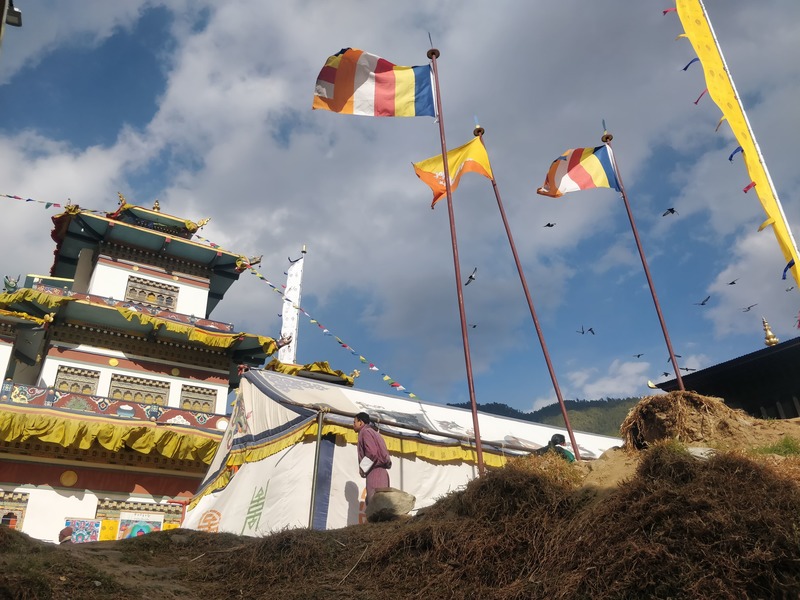 ---
How Much Money Should I Bring to Bhutan?
Due to the Bhutan tourism policy, tours are all prepaid.
In the pre-paid tour cost, accommodation, guides, transport, and food are all included.
In theory, you could therefore visit Bhutan without paying any extra.
But you're going to want to bring some cash.
You should therefore factor in bring in money for the following;
Souvenirs

Tips for the guides

Laundry

Extra drinks and food

Extra activities
Bhutan is fairly cheap, although more expensive that its neighbour India.
How much money you should bring to Bhutan depends on how much you want to spend.
How much money you should bring depends entirely on your budget. But if you want to buy some souvenirs, have some for extra drinks or food, na dmaybe take part in some other activities, you should consider bringing around 20-50USD per day. If you don't mind spending a lot and want to pick up some gret souvenirs, you should consider bringing between 50-100 USD per day. Some traditional souvenirs, such as the traditional dress, can be quite expensive to purchase.
You should prepare this money in cash before getting to Bhutan, since ATMs are not reliable and it is not possible to use online service payments such as Apple Pay or WeChat/Alipay.
It's not possible to get Bhutan currency outside of Bhutan so it is best to prepare Indian Rupee before you go to Bhutan. Indian rupee is a widely accepted currency in Bhutan.
Read more about Bhutan currency.
Note: Bargaining is not part of Bhutanese culture or tradition.
Shops have fixed prices.
---
ATMs in Bhutan
You should not rely on ATMs in Bhutan as a main source of cash, as only a few of them take foreign credit cards and they are not always reliable.
ATMs use the magnetic strip rather than digital strips, and only accept cards that use a 4-digit pin code.
ATM transactions are limited to Nu 10,000 or Nu 15,000.
ATMs that take foreign credit cards;
Bank of Bhutan (BoB)

Bhutan National Bank

Druk PNB Bank
---
Credit Cards in Bhutan
Credit cards are accepted in larger hotels and major shops or tourist areas. A surcharge of 5% often applies when you pay via credit card.
PINs should be 4-digits.
---
Exchanging Money in Bhutan
Banks in Bhutan exchange US, Canadian and Australian dollars, UK pounds, euros, Japanese yen and some other Asian and Scandinavian currencies.
The best currency to exchange is USD and in some shops to make big purchases you can even use USD for this.
Since Indian rupees are officially used in the country ut is not official currency that can be exchanged.
Upon leaving the country, you can change back your Bhutan currency or Indian rupees into USD.
---
---
North Korea Travel Guide PDF | Sign up to the mailing list | About Koryo Tours