Introduction
Location
Visiting
Introduction
Hamhung Youth Park is Hamhung's most popular park for local people.
All cities in North Korea have their main park, a place for relaxing, wandering around, picnics, parties, and so on. Hamhung is the second-largest city in the DPRK and is no exception.
Its city centre leisure ground is the Hamhung Youth Park. A place sadly not really available to tourists, although there have been exceptions made.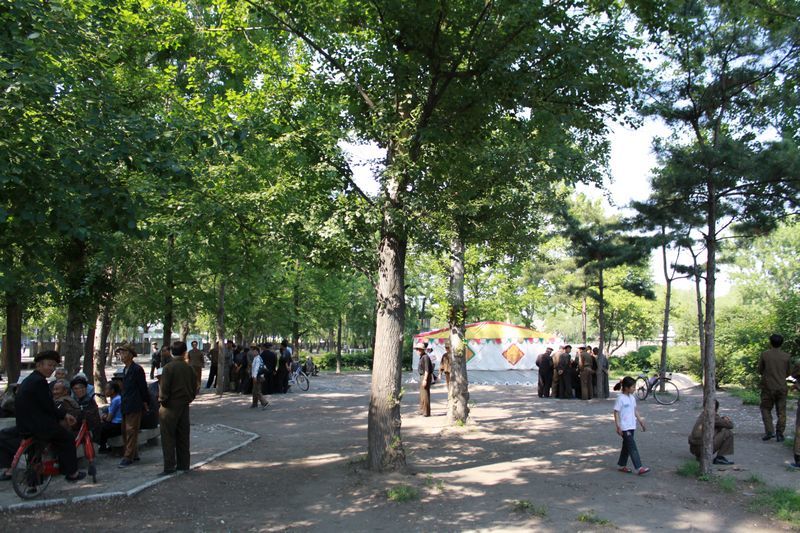 ---
Location
Hamhung is on the east coast of North Korea and is around 6-7 hours from Pyongyang by road. Once in the city, the largest building is the Hamhung Grand Theatre, fronted by Hamhung Square.
Hamhung Youth Park is directly opposite the square and the theatre and very easy to locate.
Roughly oblong-shaped, the Hamhung Youth Park is around 600m long by 150 wide, with a small lake in the middle of the park and a network of walking paths set around its edges. Also featuring a few resting pavilions and those anthropomorphic animal statues that are found in many regional parts of North Korea to liven things up a bit.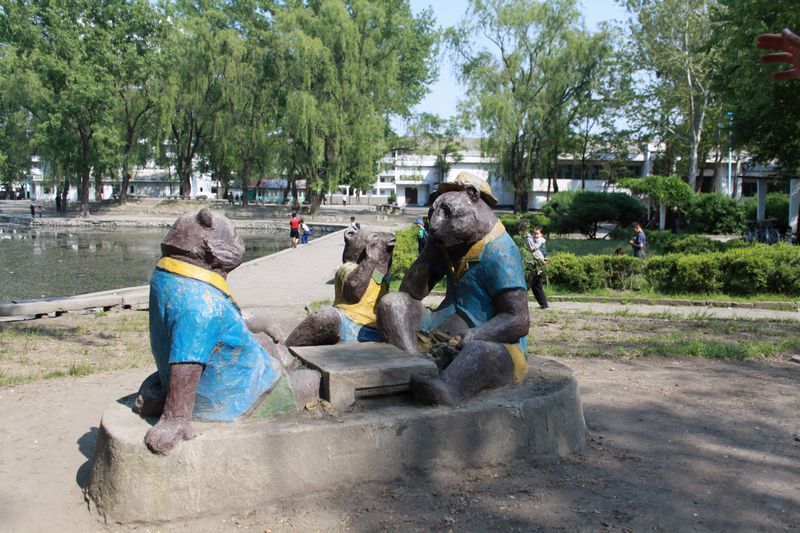 ---
Visiting
Hamhung Youth Park is a place for a walk, a stroll really. Popular with older folks relaxing, young people on dates, and (as with all such parks) families and groups having picnics, celebrations, etc on major holidays.
While there is nothing to do there per se, there is much to see.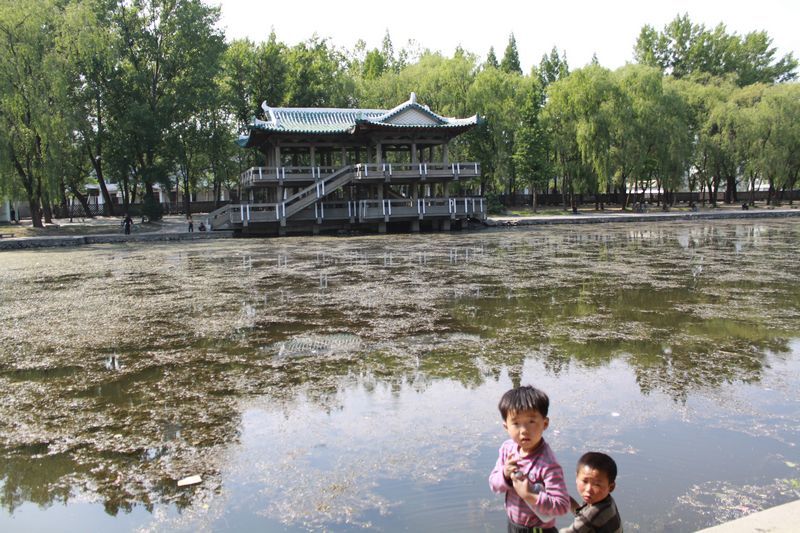 ---
---
Interested in a tour to North Korea?
Travel to
North Korea
with the only
North Korea travel experts, Koryo Tours
North Korea Travel Guide PDF | Sign up to the mailing list | About Koryo Tours