Chicken Specialised Restaurant - KFC
Introduction
Location
Exterior
Interior
Menu
Visiting
Introduction
Chicken Specialised Restaurant is Pyongyang's first restaurant to serve deep-fried and crispy chicken. Combined with the rather literal official name, to many foreigners, this restaurant has become known simply as 'KFC'.
This restaurant opened in 2008 before the small wave of Hamburger and Pizza restaurants came to Pyongyang. It expanded the options for non-traditional Korean dining options.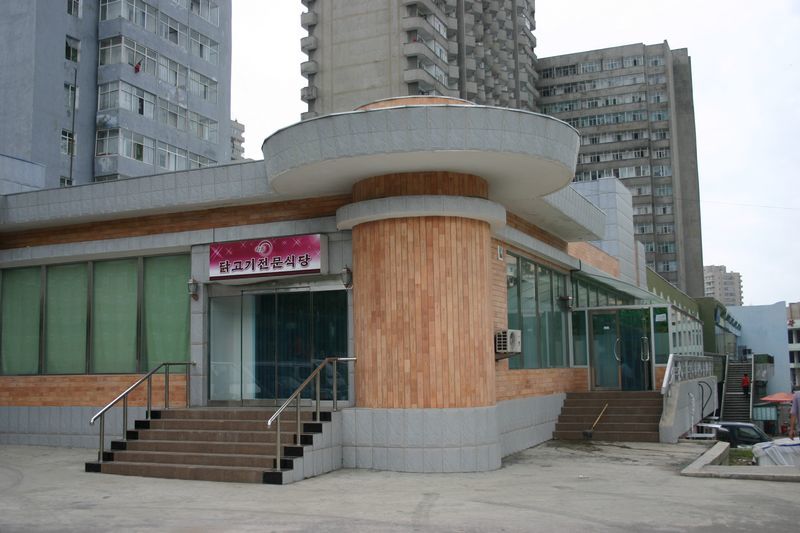 ---
Location
Chicken Specialised Restaurant is located at the edge of a densely-populated and central part of the city, on Chilsongmun Street between the Arch of Triumph and the Chollima Statue.
It is well-located and easy to reach for any visitors who desperately need the nearest thing to a bucket of the Colonel's fried chicken that you can find in Pyongyang.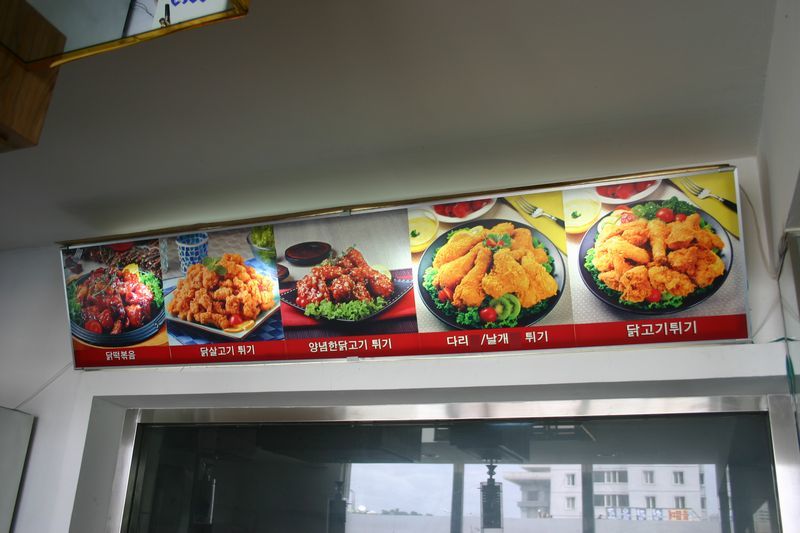 Exterior
A fairly simple-looking one-storey building beside a block of apartments. Opposite a rarely-open tourist shop. The outside doesn't have any chicken decals or anything (apart from a basic sign) to indicate what pleasures lie within!
---
Interior
One main dining room with a couple of small private rooms to the side. a counter for ordering but in reality it is table service form the uniformed waitresses
---
Menu
Fried Chicken is the main thing here, in a handful of varieties. Not quite as huge a range as one would hope and the service can be a little slow, but the true fast food culture doesn't really exist here so just sit down and relax until the fried chicken arrives
Korean food is served here too, and the cold noodles are pretty good, you may find your guides ordering both noodles and fried chicken; a recommended combination of two very different cuisines!
A meal here will cost from $3-$10 per person
---
Visiting
Visiting here is simple enough. Just go when it is open (lunch and dinner times), service can be a little slow and this is very much a sit-down restaurant rather than a fried chicken takeaway.

Initially, this restaurant was more of a curiosity than a real destination, but over the years since it's founding it has stayed on the scene and now for tourists offers a chance to eat in a part of town that has very few other restaurants open to tourists, and to try how finger lickin' good the chicken here can be!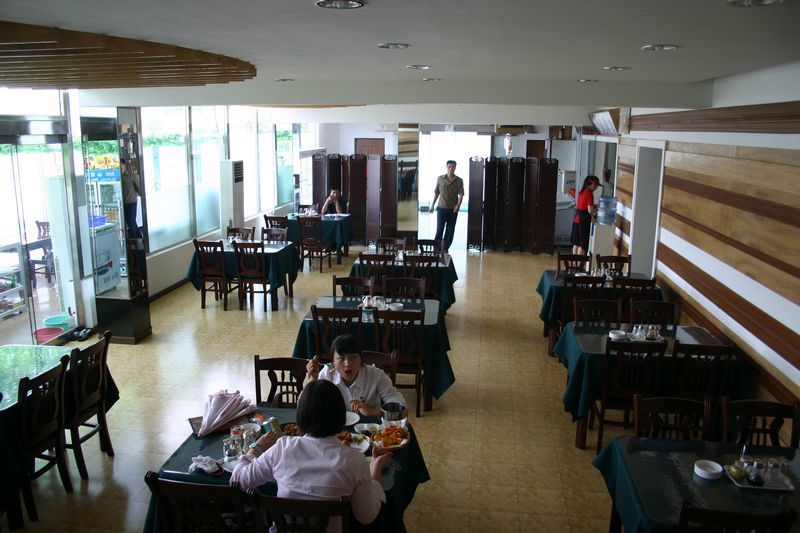 ---
---
Interested in a tour to North Korea?
Travel to
North Korea
with the only
North Korea travel experts, Koryo Tours
North Korea Travel Guide PDF | Sign up to the mailing list | About Koryo Tours