Turtle Restaurant Ship
Introduction
Location
Visiting
Introduction
The small Turtle Restaurant Ship is a peculiar one. Of all the ships that can be found on the central part of the Taedong River (from the small rowing boats, the old steamer Restaurant Boat #1, the massive Taedonggang Ship and Mujigae Ship, just to name a few) perhaps the most distinctive and curious is the small Turtle Restaurant Ship.

At the present time, this is not actually a restaurant, more of a bar, but it has been a restaurant, been a rentable cruising ship, and who knows what the future will bring?
The concept of a 'Turtle Boat' is a resonant one in Korea, with the original Turtle Boats being innovative warships designed and commanded by Admiral Ri Sun Shin in the 16th Century to defend against Japanese invasion. These warships may have inspired the basic design of the Turtle Restaurant Ship.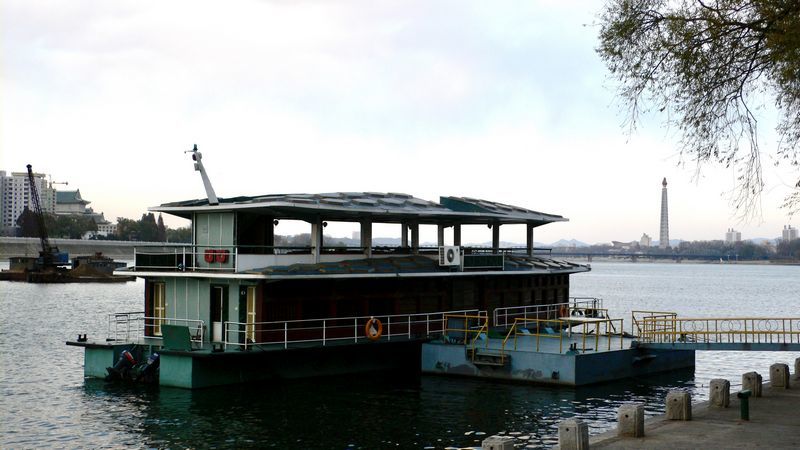 ---
Location
Over the years this ship has occupied a handful of positions on the Taedong River.
For many years it was moored on the northeast corner of Yanggak Island, next to the sadly-defunct driving range and besides the Yanggakdo International Hotel. At that time it belonged to the now-gone Yanggakdo Golf Club and operated as a restaurant occasionally, with trips up and down the river available by charter.

Despite being briefly washed away by a flood in around 2007, the Turtle Ship remained in place until it was sold a couple of times and moved around the river a bit.
Ending up moored very close to the Pyongyang Hotel and Korean Central Bank, on the east bank of the Taedong River, in a very central position.
---
Visiting
The Turtle Restaurant Ship is not always open and it is unclear what the longer-term plans for it are but visitors are recommended to ask their guides if they can arrange for a visit. While it rarely sails anymore it is a very pleasant experience to sit on the deck and enjoy the peaceful river and lovely city views.

The bar here serves a kind of Red Beer brewed specially for the company that currently owns the ship, so a unique spot to try one of the rarer of Pyongyang's boutique brews as well!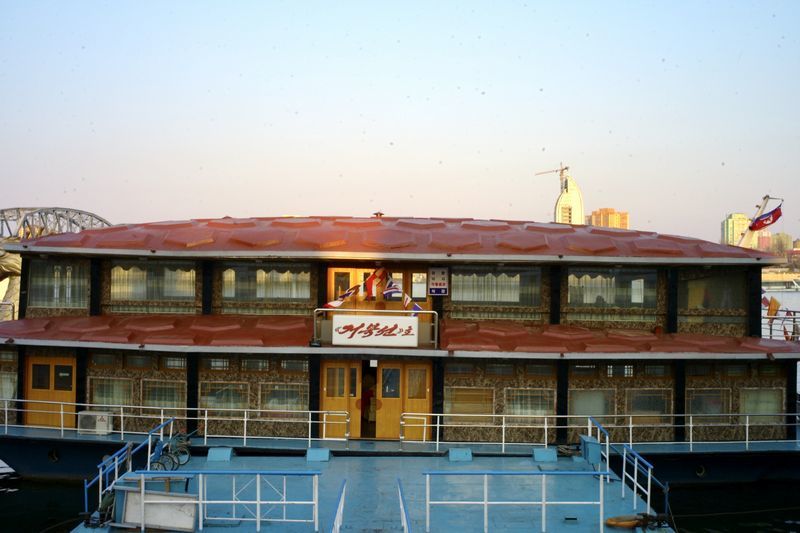 ---
---
Interested in a tour to North Korea?


Travel to

North Korea

with the only
North Korea travel experts, Koryo Tours
North Korea Travel Guide PDF | Sign up to the mailing list | About Koryo Tours