Tongbong Cooperative Farm
Introduction
Location
Visiting
Cost
Tips
Introduction
Visited several times by North Korean Leader Kim Jong Il, Tongbong Collective Farm is a reasonably modern farm accepts tourists to see their 'hall of fame', kindergarten and see what they grow in the local area.
This is a good place to stop on the way to or from Hamhung – even if you've been to other farms on your North Korea trip you should go to this one too.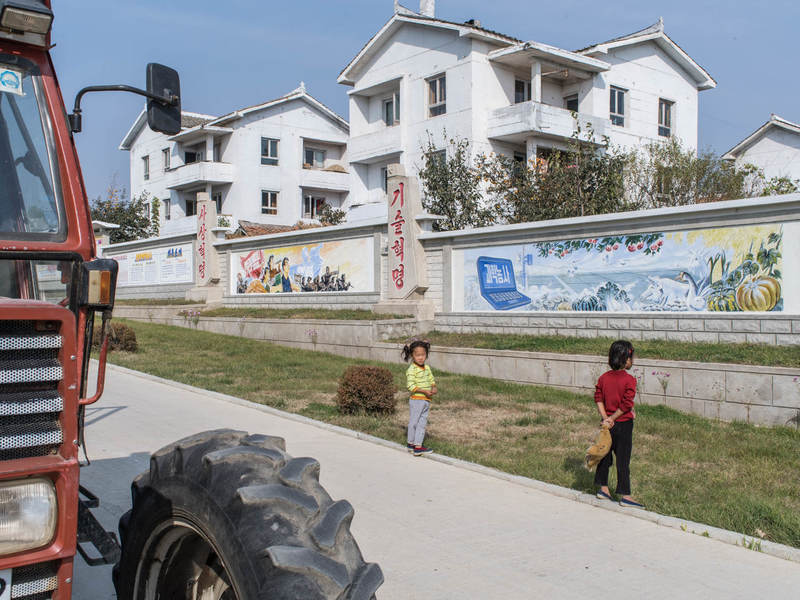 ---
Location
It is located in Hamju district, southwest of Hamhung, on Korea's east coast.
---
Visiting
The farm was frequently visited by Kim Jong Il and the staff here are of course very proud of the status this confers upon them.
While this is a model farm this doesn't mean it is fake or staged for tourists, it's a real farming co-operative with many thousands of residents. Tongbong is one of the better farms around the country, so you can infer from a visit here what the ones that are not so good must be like.
Tours of this farm differ between each visit and includes any combination of the kindergarten, farm's revolutionary museum (with its usual array of items used or looked at by the North Korean leaders), a couple of the fields, propaganda signs, a farmer's house, and a really interesting tractor-heavy collection of farm machinery.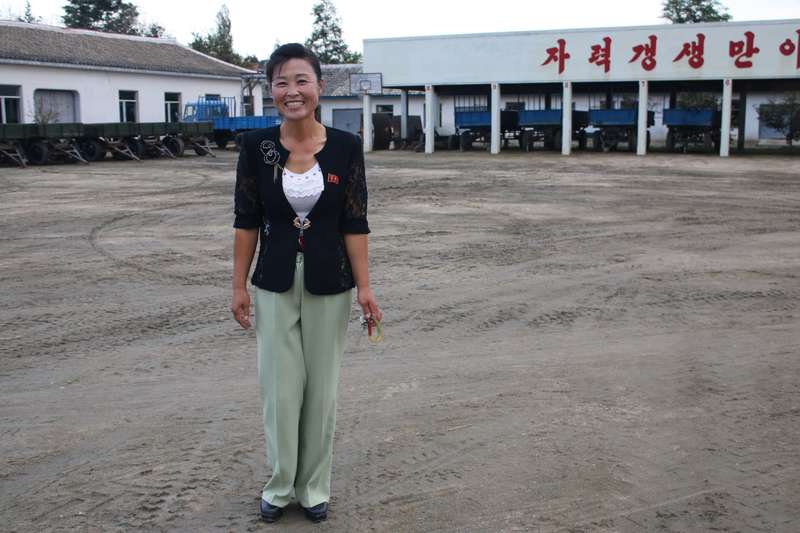 ---
Cost
There is no cost to visit Tongbong Cooperative Farm.
---
Tips
Make sure your guides explain what a cooperative farm is, how work units compete with each other, and how the houses use methane gas for heating and cooking.

You can hop into the farm machinery for a photo, just ask your guides first and take care.

If visiting the kindergarten you are welcome to give the teachers gifts of sweets and snacks(or more practical things like crayons) which they can distribute to the children.

After looking around the farm and village do ensure to visit the farm shop as it is usually possible to buy things here. It can take a while as the locals don't really know the value of foreign currency so the tour guides and the farm bosses will need to discuss values and the prices of things, but it is worth the hassle.

Some of the best souvenirs here are some children's rucksacks and wellington boots, (made at the Hamhung Disabled Man Factory, a factory employing only disabled men - as implied in the title), pens, weird inflatables, pioneer scarves, and interesting crockery such as rice bowls made on the farm. A rice bowl may not be the sexiest souvenir imaginable but these are cheap, well-made, and from a more interesting place than your current rice bowls!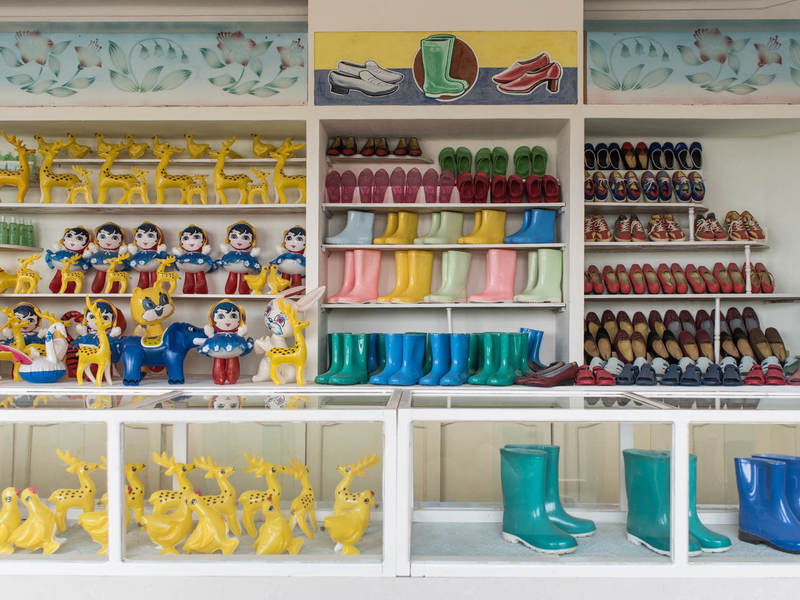 ---
---
Interested in a tour to North Korea?


Travel to

North Korea

with the only
North Korea travel experts, Koryo Tours
North Korea Travel Guide PDF | Sign up to the mailing list | About Koryo Tours