Sacher Coffee Shop known locally as the Ryongwang Coffee Shop
Introduction
Location
Visiting
Introduction
A branch of the famed Viennese Coffee and Cake merchant Helmut Sacher's empire in Pyongyang?
Yes, this is true!
Opened in 2012, some say as a result of a bet with another café magnate as to who could open in the most unlikely spot, his rival opened on Sukhbaatar Square in Ulan-Baatar, and the first of the upmarket non-hotel coffee shops that have spread around the North Korean capital since then.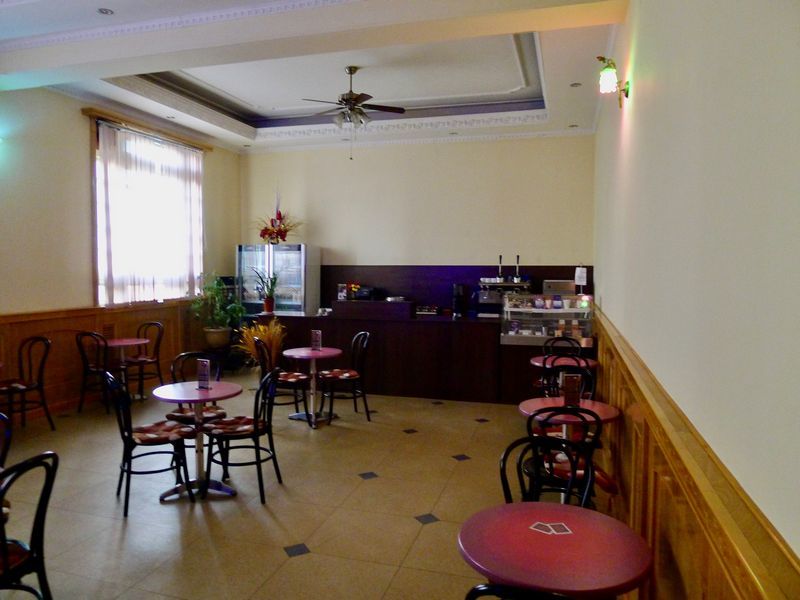 ---
Location
On Kim Il Sung Square! This coffee shop is in the most unlikely of locations for such an establishment.
The entrance has only a very small sign and it on the east end of the building that houses the Central History Museum.
---
Visiting
This is a simple one-room establishment, it has an entry hall which houses the cashier, but then you turn into the main room; high-ceilinged, somewhat like a railway station waiting room, and with a video of Viennese waltzes usually being played on the TV.

There are rarely many people here, the prices (from $2-$6 for coffee or hot chocolate) being a disincentive for the average person who might be walking across Kim Il Sung Square while thirsty, but the staff are always on hand to take orders and pour these high-end coffees as well as some sweet bites made on site.

Sadly the famous Sacher Torte available in Vienna has not made its way over here yet!

Also in this building is a general shop (good for snacks and water) as well as a Korean Restaurant and WC.

Sacher Coffee Shop is mostly a curio, and to be frank there are better cafes as well these days in Pyongyang. But for location and the sheer unlikely fact of its existence a visit is very worthwhile.

Top Tip: if you are attending fireworks or the new year show in Kim Il Sung Square and need to take a break or a caffeine refuelling is in order then this is very much the place that is on hand to help you out!
One of the waitresses featured in the 2004 Koryo Tours/VMS documentary film 'A State of Mind' , the sister of the young gymnast Kim Song Yong, she was a black belt in Taekwondo and during the filming she left home to join the army- so be polite when ordering!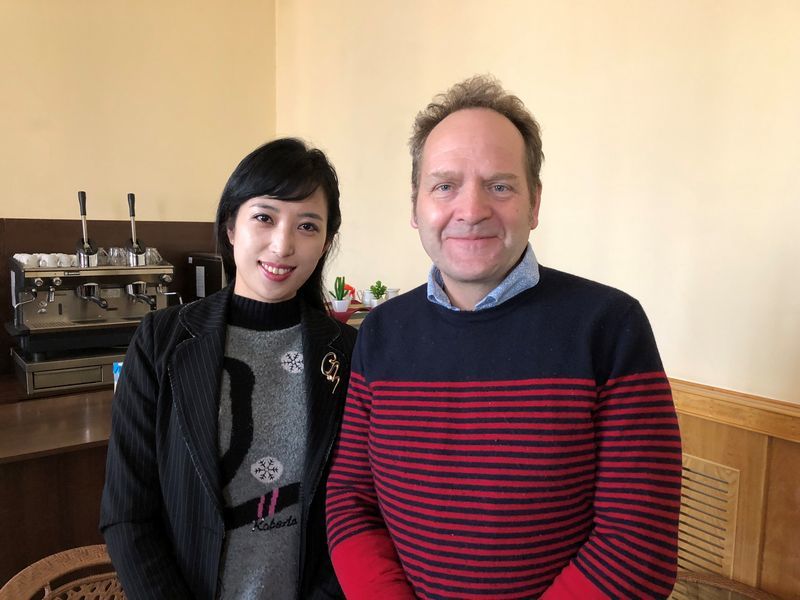 ---
---
Interested in a tour to North Korea?
Travel to
North Korea
with the only
North Korea travel experts, Koryo Tours
North Korea Travel Guide PDF | Sign up to the mailing list | About Koryo Tours