Ryugyonggwan – Service Complex and Restaurant
Introduction
Location
Visiting
Costs
Tips
Introduction
The Ryugyonggwan is North Korea's most famous restaurant, and great for a fine-dining experience.
North Korea is not usually considered the kind of place that tourists visit in order to get pampered or to enjoy the finer things in life. But there are of course a range of options available and for anyone looking to upgrade their experience with a taste of something a bit higher-end than anywhere else, there is the Ryugyonggwan.
The Ryugonggwan is a health/service complex and restaurant, known as the best in the country.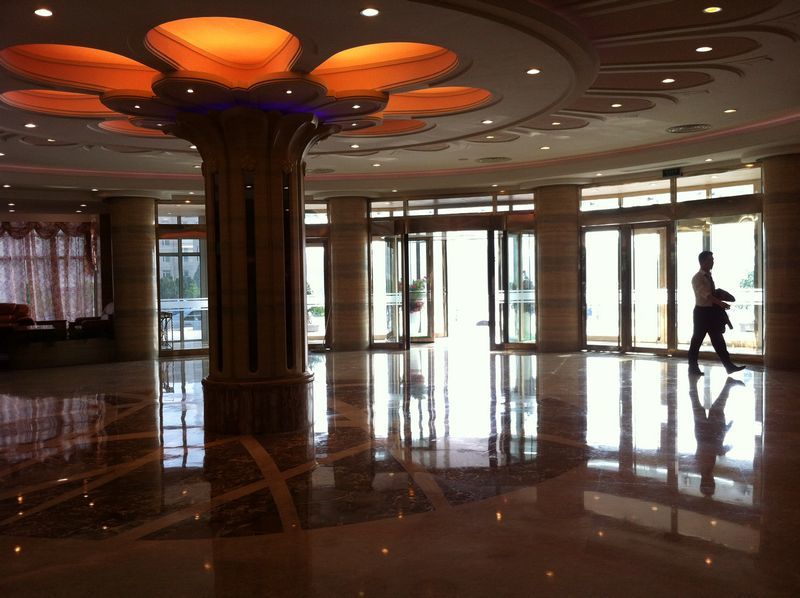 ---
Location
Opened in 2012, This 6 storey building sits next to the Kumrung Health Centre and Golden Lane Bowling Centre, on the east side of the Taedong River.
Sited on the corner and wrapped in black glass so from the outside not much can be seen, it is when you enter that it gets more impressive.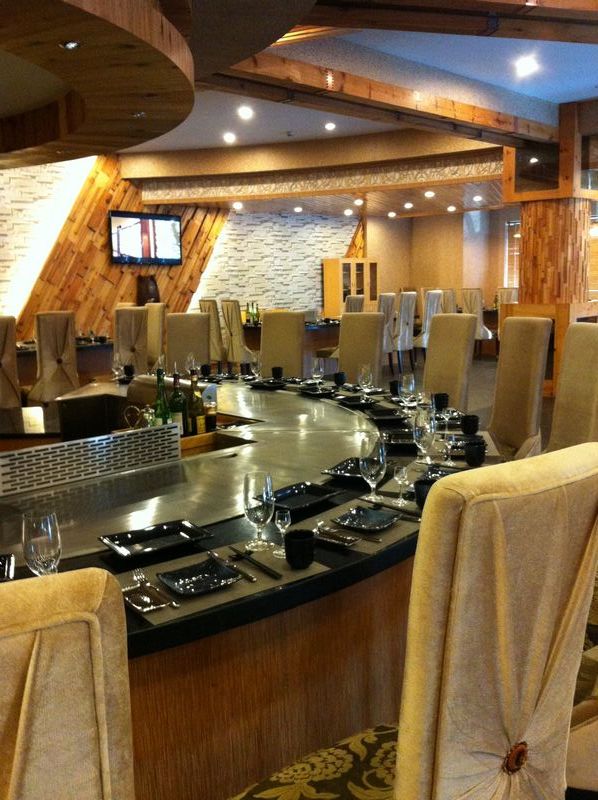 ---
Visiting
The ground floor/entry area, is all marble, with a reception desk and a couple of shops selling very high-end clothes, makeup, etc. Maybe you are here for relaxing?
The pool is lovely; clean, refreshing, and with views out of the windows of the Ryugyong Health Complex (across the road and a different place, don't let the similar names fool you!) also quite airy.
There is a spa with saunas, massage areas, etc. While not as luxurious as foreign 5-star hotel spas this is still the very best that Pyongyang has to offer.

They also have more proletarian pursuits such as billiards, ping-pong, drinking.

On the top floor is a small café, the view from here is pleasant although just down the road is the Juche Tower so you will not be seeing anything completely new from here. Stopping at the café is certainly the most economical option for anyone wanting to try something out in this building.

The main attraction would be the Ryugyong Restaurant itself, with multiple rooms including both small and large private dining rooms (as a general rule North Koreans tend to prefer to dine in private groups, while western tourists will gravitate towards the public dining room), banquet halls, and a public dining area.

The menu favours Korean and Japanese dishes.
The main dining area has several tables serving teppanyaki though, which makes for a fun group experience.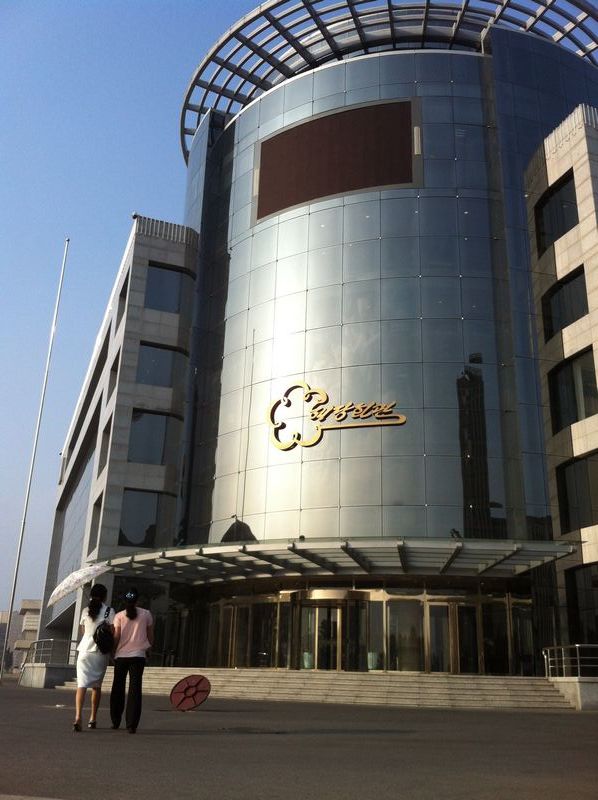 ---
Costs
There are set menus and a la carte options.
The set menus run from $30 per person up into the three figures, anyone going as a tourist will have guides with them of course and so buying for 3 or more people does get pricey, any guide will understand if you want to go a la carte, which is substantially cheaper usually (and you can choose what you want too).

So this is somewhere to add to your itinerary if you fancy a blowout, if it's your birthday or anniversary, if you just want a taste of what it is like being in the Pyongyang 1% (more like the 0.1% actually), or if you want a green tea latte (the top floor café was the first place to sell these in Pyongyang).
Just bring your wallet, it is cash only!
---
Tips
A note on the name; 'Ryugyong' is a previous name of Pyongyang, meaning 'Willow City', it is a common name in these parts with the Ryugyong Hotel, Ryugyong Health Complex, Ryugyong General Ophthalmic Hospital, etc all carrying the same name. This Ryugyonggwan though used to go by another name: Haedanghwa.

In 2016 this centre was renamed (although people will still understand what place you mean if you refer to it with the old name), the name Haedanghwa was associated with the disgraced and executed Jang Song Thaek and so was purged from the front of the building and a more acceptable name (albeit one used by a load of other places!) was added instead.

A video tour of the health complex (from its Haedanghwa days, but it remains unchanged) can be found and watched online her.

It is worth noting (although also shouldn't be necessary, readers here are presumably aware at least a little about how life in the DPRK is), that this is not a place used by the normal folks, but the masses as it were. Prices here are very high (up to $15 an hour to use the pool!), the clientele are from wealthier groups, families, and industries, and even if the average person was to save up enough money to come here they would likely find more important things to spend their hard-earned cash on.
So, don't make the mistake of thinking this place is in any way a normal representation of regular experience in the DPRK and Pyongyang. Also, worth noting that you will not be seeing any Koreans that you may recognise from the news here, not that kind of place!

There is an amazing photo of Dennis Rodman on the walls here, surrounded by the staff of the Ryugyonggwan in their best clothes, look out for it!


---
---
Interested in a tour to North Korea?
Travel to
North Korea
with the only
North Korea travel experts, Koryo Tours
North Korea Travel Guide PDF | Sign up to the mailing list | About Koryo Tours