Introduction
Cuisine
Location
Price
Interior
Visiting Tips
Introduction
For many tours, the last culinary experience in North Korea is the Duck Barbecue Restaurant.
It's a perfect place for a farewell.
Not only that you get to enjoy Korean barbecue but it is a very communal experience.
You grill your own meat in the centre of the table.
Soju is also served here.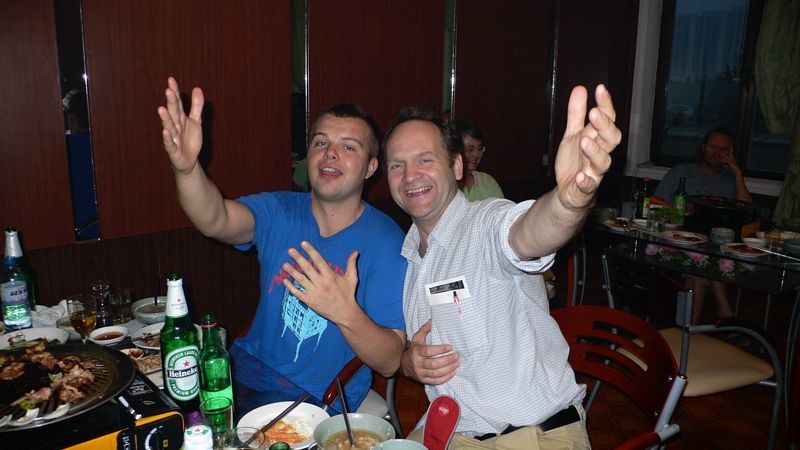 ---
Cuisine
Korean. Duck-based dishes with side dishes.
Rice and soup or cold noodles at the end.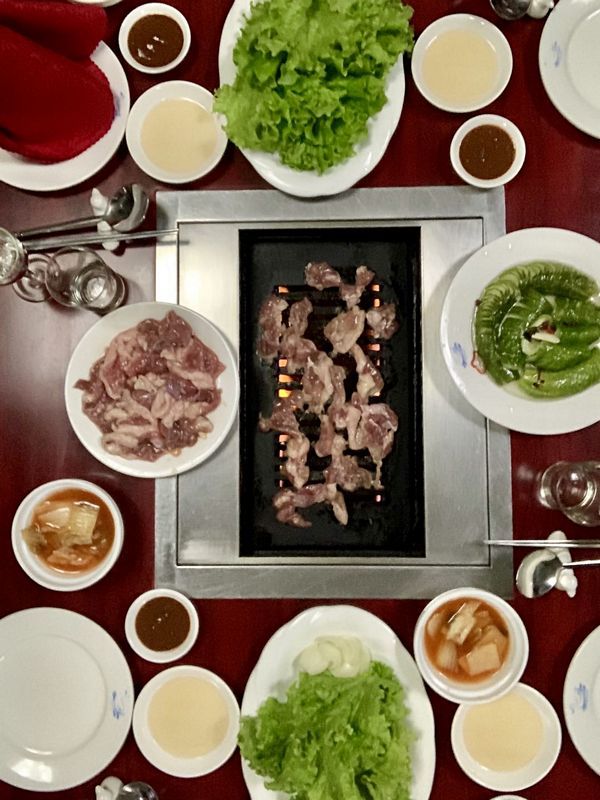 ---
Location
Pyongyang Duck Barbecue Restaurant is located in East Pyongyang on Tongil (Reunification) Street in a walking distance from the Ri In Mo Monument.
If you are on a private tour, ask your guides to visit the Ri In Mo Monument first, then head to the restaurant on foot. A rare opportunity to walk on iconic Tongil Street and in a residential neighborhood in North Korea.
---
Price
Included in the daily rate.
However, if you wish to enjoy beer or an extra bottle of soju, you will need to pay for that (ca. 10 RMB per bottle).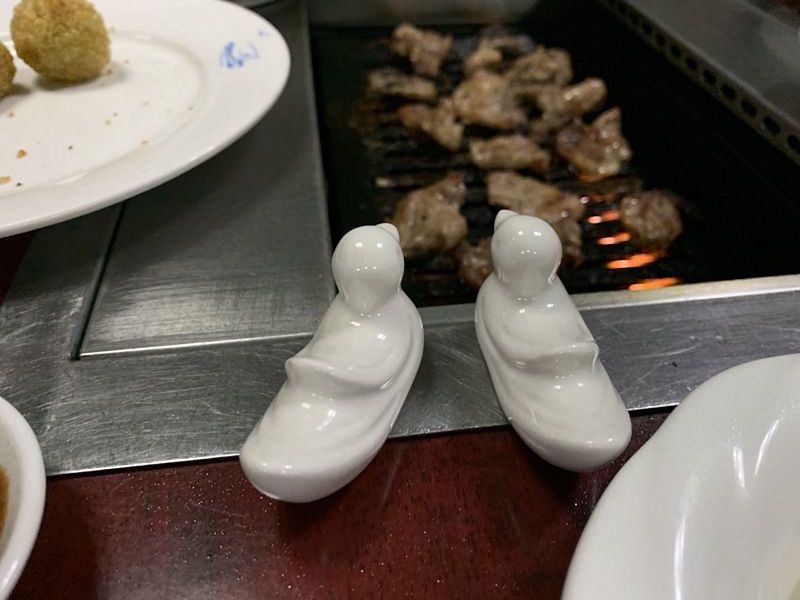 ---
Interior
The restaurant is in a two-story building that serves locals and foreigners alike.
On the first floor you will find the washrooms on the right and a massive canteen-like dining room for local North Koreans.
The second floor has some private dining rooms and two bigger canteen-like dining rooms. Tourists and local North Koreans (more like if they dine there for a special event) are served here alike.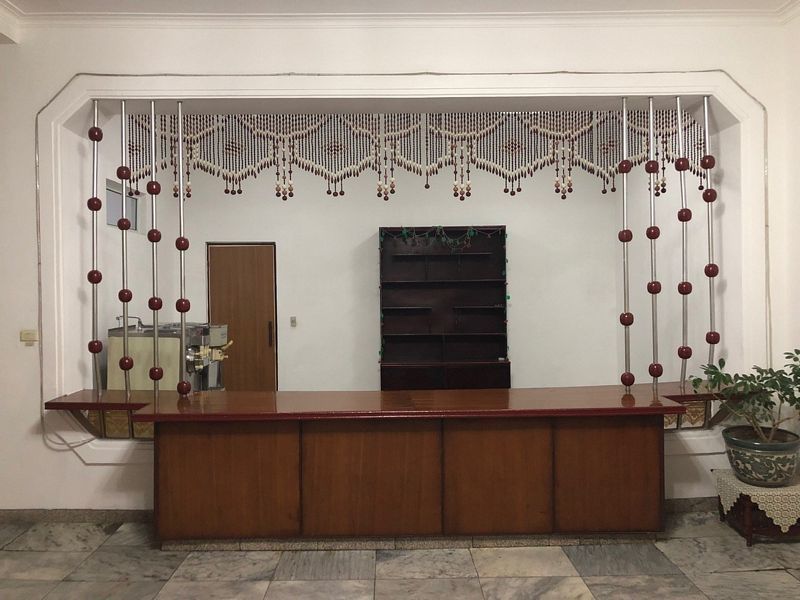 ---
Visiting Tips
As in almost all North Korean restaurants, the main dish comes at the end when you're already full but it's quite tasty so leave some space for it.
Grilled meat is the best when it's wrapped in lettuce with soybean and chili paste. Take a lettuce leaf and a piece of meat and use your chopstick to cover the meat with the sauce and then wrap it up.
There are two choices for the main dish: duck soup with rice or Pyongyang cold noodles. If you wish to have the latter, ask your guide to call ahead.
They serve a 'foreign-friendly' non-spicy version of the soup. If you want to have the authentic version, ask for Korean chili pepper sauce.
---
---
Interested in a tour to North Korea?


Travel to

North Korea

with the only
North Korea travel experts, Koryo Tours
North Korea Travel Guide PDF | Sign up to the mailing list | About Koryo Tours