Ri In Mo Monument
Introduction
Location
Who is Ri In Mo?
Further Information
Ri In Mo Monument: Introduction
The statue of Ri In Mo was erected in Pyongyang in 2008.
It is visited by family members and admirers (of which there are many, his story is an essential part of the DPRK curriculum) and a very few tourists.
The Ri In Mo Monument is a good spot to hear the story of someone known to everyone inside North Korea but to almost nobody outside.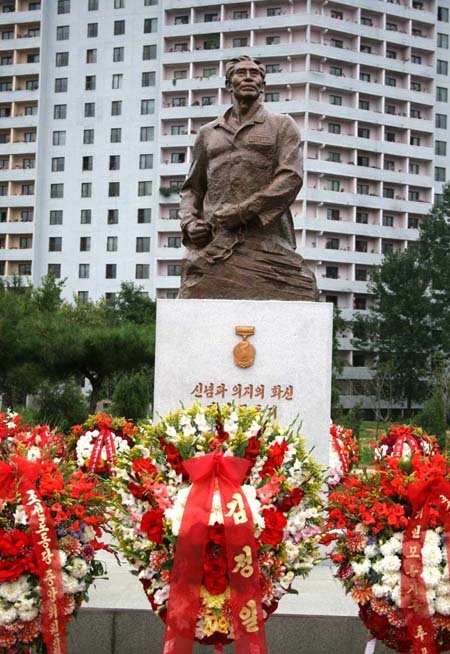 ---
Ri In Mo Monument: Location
The Ri In Mo Monument is located on Tongil street (reunification street) in Pyongyang, North Korea.
Here, you also have a good chance of getting some ground views of Tongil Street, one of the largest streets in Pyongyang.
---
Ri In Mo Monument: Who is Ri In Mo?
Ri In Mo was born in 1917.
He is universally known to the DPRK population due to being the most famous of a group known as 'former long-term unconverted prisoners of war'. This a group of national heroes who were taken prisoner during the Korean War, and remained for decades in the south while never recanting their loyalty to the north.
For this Ri is known in North Korea as 'the Incarnation of Faith and Will' (also the title of his brief autobiography, written after his return to the DPRK).
Ri was a war correspondent who was captured in 1952 and remained incarcerated in South Korea until 1988. He was at liberty, but under careful monitoring for another 5 years. He was finally repatriated to the DPRK in 1993, to be reunited with his family.
For the rest of his life, he was very much a fixture of the propaganda system, with books and films produced about his life and reportedly-horrific experiences in the southern prisons.
Passing away at the age of 89 in 2007, Ri was given a heroes funeral and in 2008 a statue was erected on Tongil Street showing a virile and younger Ri.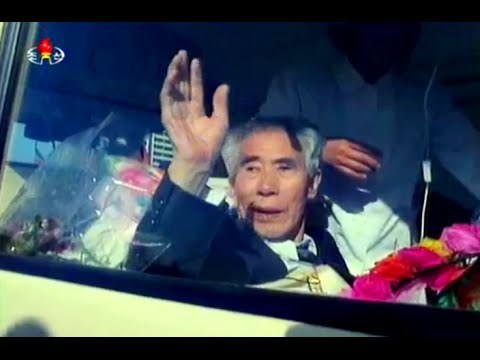 ---
Ri In Mo Monument: Further Information
A short video report on Ri's release from South Korea and triumphant return to the north (looking exceptionally frail, though he was to live another 14 years) can be seen online here.
He meets with Kim Il Sung at around the 4-minute mark.

A shorter clip of his statue is online here.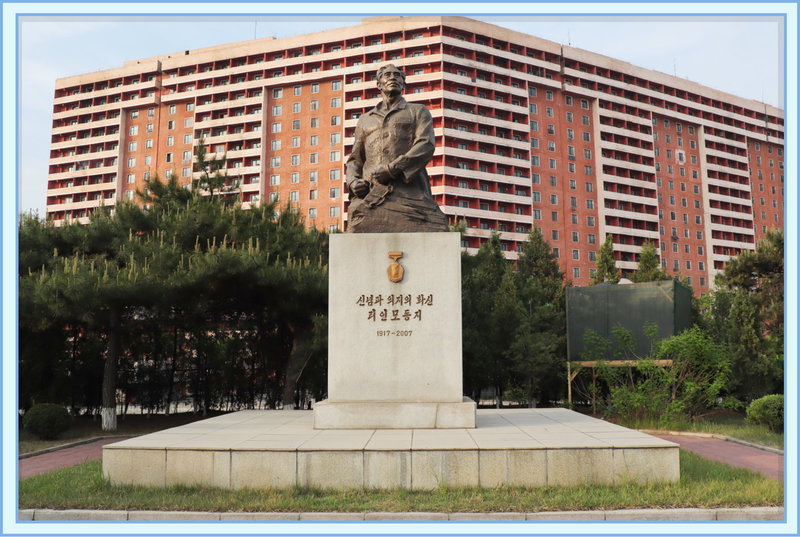 ---
---
Interested in a tour to North Korea?


Travel to

North Korea

with the only
North Korea travel experts, Koryo Tours
North Korea Travel Guide PDF | Sign up to the mailing list | About Koryo Tours