Ponghwa Arts Theatre
Introduction
Location
Visiting
Laibach
Introduction
Ponghwa Arts Theatre is the least-visited of all of Pyongyang's theatres by foreigners. It is located in a complex belonging to the State Security organisations.
This means the whole place is very much a no-go zone for curious tourists.
However, in 2015, the Slovenian Art-Rock troupe Laibach performed a concert there and select visitors were permitted inside.
A well-done mural is in the entrance hall, depicting Kim Il Sung and Kim Jong Il surrounded by adoring performers and uniformed men and women.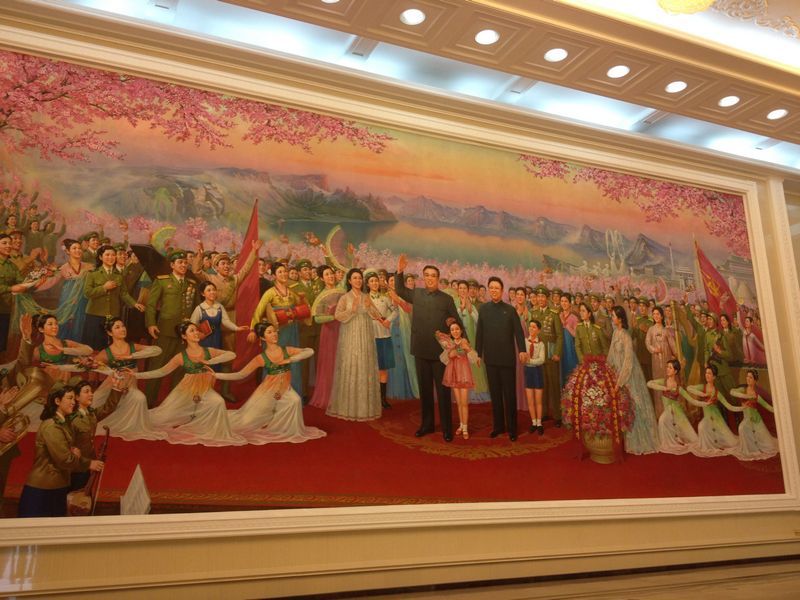 ---
Location
Ponghwa Arts Theatre is in a large courtyard, at the far end are bronze statues of Kim Il Sung and Kim Jong Il. The theatre itself is relatively modern from the outside, but the interior is pleasingly retro, with a shallow sweep of upholstered seats facing the main stage.
Ponghwa Arts Theatre is little-known in Pyongyang amongst the everyday folks, so asking for directions will not be a very successful quest when in the country.
However it is located very close to the Three Revolutions Exhibition, on the north side of Pyongyang City.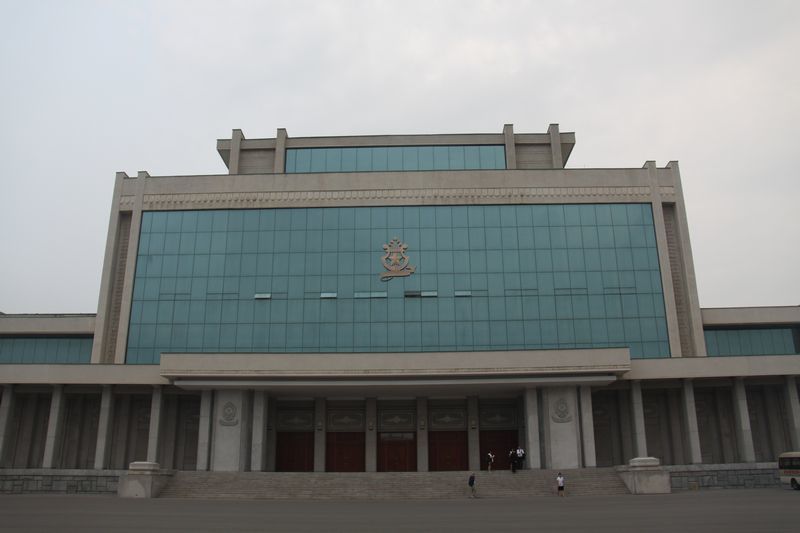 ---
Visiting
Only by very special arrangement, and exceptionally rare. Passing through the security check at the main entrance to the large compound the theatre is on the right-hand side.

After the main entrance to the building comes the giant mural in the entrance hall, then there are some small rooms, offices, bathrooms, down corridors and the main theatre beyond these.
It is not a giant space, big enough for a few hundred people at full capacity, nothing on the scale of the Pyongyang Grand Theatre, but still an attractive interior with a retro aesthetic which appeals to many visitors to North Korea.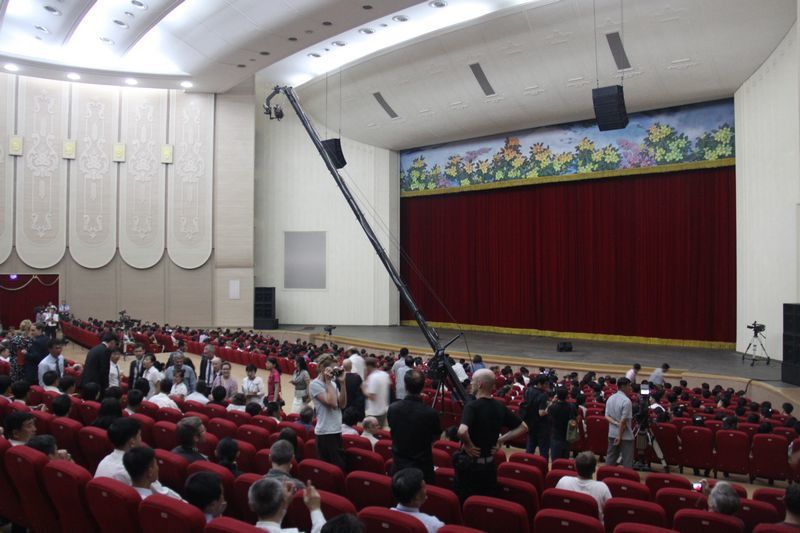 ---
Laibach
The concert performed by Laibach at the Ponghwa Art Theatre in August 2015 was a truly groundbreaking event.
While it sadly hasn't opened the doors of North Korea to a wider appreciation of the music of this unique band, it was still one of the most memorable of events for anyone in attendance.
Opening and closing the show with their newest song Whistleblowers.
Laibach mainly performed cover versions of Beatles and Sound of Music tracks, to the mixed audience of locals and foreign diplomats and guests, their live version of the DPRK song We Will go to Mt. Paektu is well worth listening to.
A BBC article about the concert can be found here.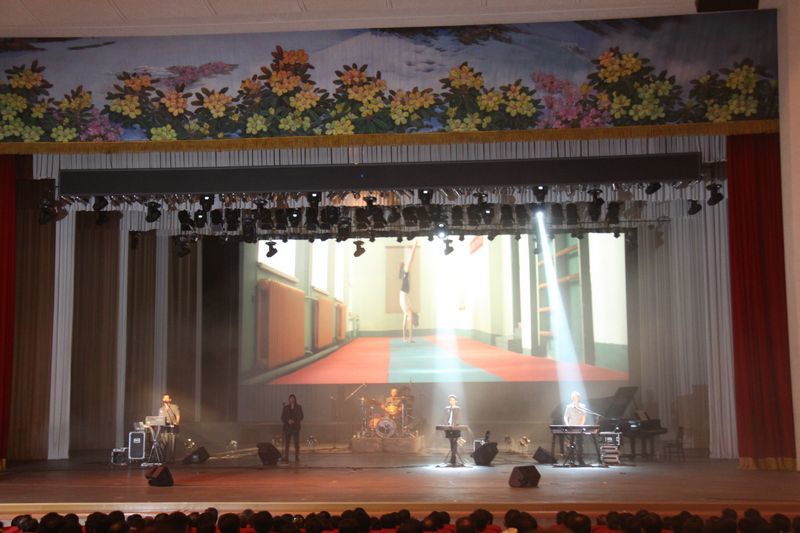 ---
---
Interested in a tour to North Korea?
Travel to
North Korea
with the only
North Korea travel experts, Koryo Tours
North Korea Travel Guide PDF | Sign up to the mailing list | About Koryo Tours