It can be claimed that Mongolia's Turgen Falls is the tallest waterfalls in Mongolia. Mongolia's actual champion waterfall is to be found at the heart of the historically significant Orkhon valley.
Orkhon Valley, located 320 KM west from Mongolia's capital Ulaanbaatar, was for centuries seen as the seat of the imperial power. It was also viewed as a strategic target for any occupying force into the country. These days however it is in the sights of any visiting tour group to the region aiming for its sheer natural beauty.
The Orkhon river is Mongolia's longest flowing, running for a remarkable 1120 km cutting through the historical Orkhon Valley, which is now a designated UNESCO World Heritage site. The Orkhon falls formed around 20,000 years ago created by a combination of volcanic activity and earthquakes.
The falls drop 27 meters from a black stone cliff into a basin-shaped gorge below, attractively surrounded by light pine trees before reaching out to the traditional Mongolian grasslands.
The Orkhon Waterfalls do not flow all year and tend to start after the first heavy summer rains. July and August are the prime times to visit the falls, although it can be gorgeous in Autumn.
---
Swimming at Orkhon Waterfall
It is possible to swim in the basin below the falls although care should be taken as during the summer rains the force of the water falling can create some pretty strong currents. June, July and August will offer up the warmest waters for a plunge.
---
Getting to Orkhon Waterfall
The drive to the Orkhon Waterfall from Ulaanbaatar will take around 8 hours directly; some travel can be completed on the tarmac while the rest will be a bumpy dusty of road affair.
Most people visit as apart of a more extensive tour stopping at some of Mongolia's other national parks and regions.
---
Mongolian Waterfalls
The waterfalls in Mongolian are beautiful, but this is mainly due to the adventure getting there and the surrounding areas. If you have visited waterfalls in other countries, then they do not expect a vast Niagra falls affair as you would be disappointed.
We would recommend checking with you tour operator before travel as the falls in Mongolia are seasonal they depend on the summer rains or winter snow.
If there is little or no water you can always console yourself with the fact that the journey to either Turgen Waterfall and Orkhon falls has been a real adventure and the scenery and people still stunning.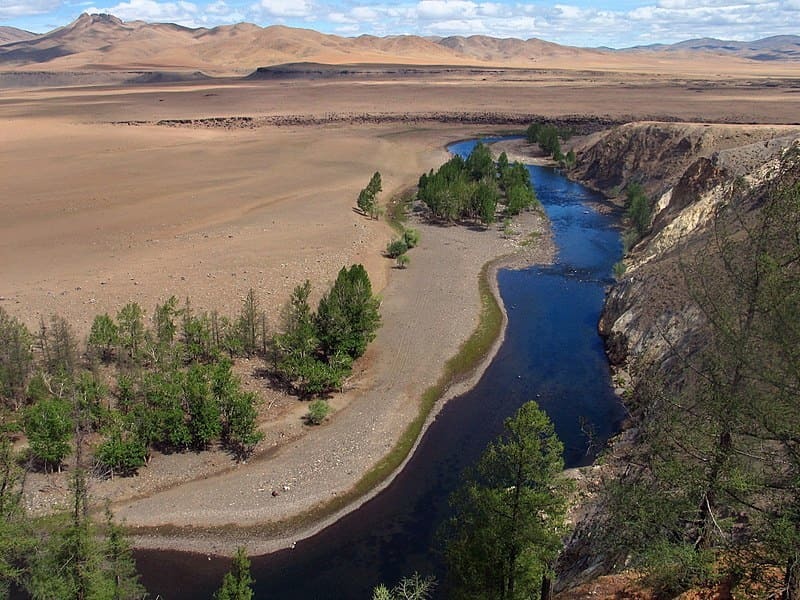 ---
---