Mirim Horse Riding Club
Introduction
Location
Exterior
Interior
Visiting & Tips
Mirim Horse Riding Club: Introduction
The Mirim Horse Riding Club was opened to the public in 2013.
It provides all conditions and environments for horse riding and education.
All visitors, including foreign visitors, children, and the elderly are welcome here.
Horses of all sizes are available.
North Korea's best horse riders train and teach here.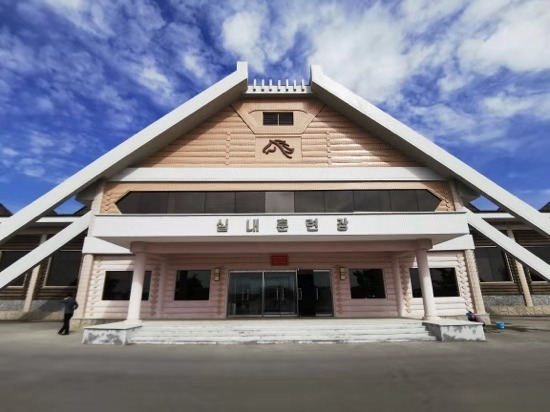 ---
Mirim Horse Riding Club: Location
The Mirim Horse Riding Club is located at Mirim, about 30 minutes drive from Pyongyang's centre. It covers an area of 627,000 square meters.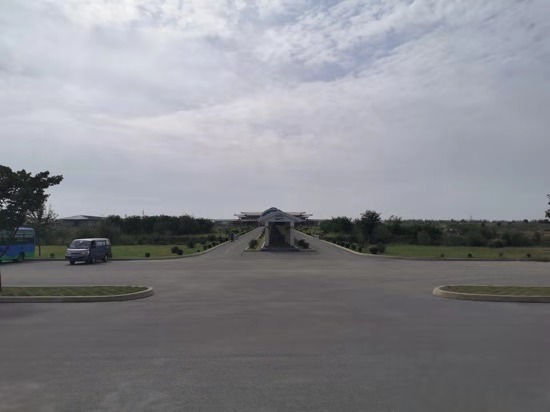 ---
Mirim Horse Riding Club: Exterior
The outside arena is for training and horse riding. There is a circular arena to walk around where races are also held, and to the side of this there are smaller circular arenas where you can go and train privately.
Outside there are two viewing stands and pavilions where you can watch a horse race or the training.
There is also a tent resting place for the hot summer months outside of the sunshine, and to keep warm in the winter.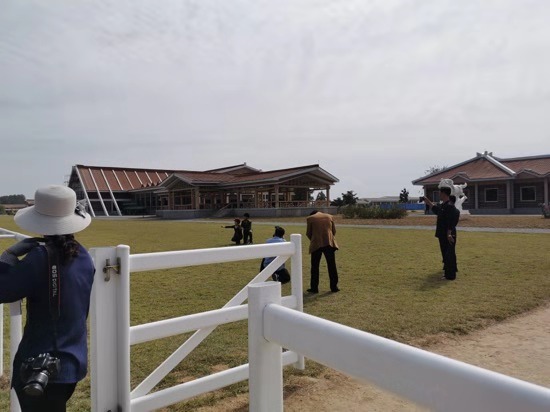 North Koreans having a wedding shoot at the Mirim Horse Riding Club
---
Mirim Horse Riding Club: Interior
The indoor training area is 2 stories and designed for beginners.
There are facilities to hire riding clothing and small changing rooms for men and women. You can hire complete horse riding attire - including helmet, boots, trousers, tops, socks etc. This is an extra cost.
You can also buy carrots to feed your horse and help you to get friendly quickly.
Other facilities on-site include a veterinary hospital, a stockbreeding institute, a lecture hall for theory learning, and a rehabilitation centre with spa and exercise equipment.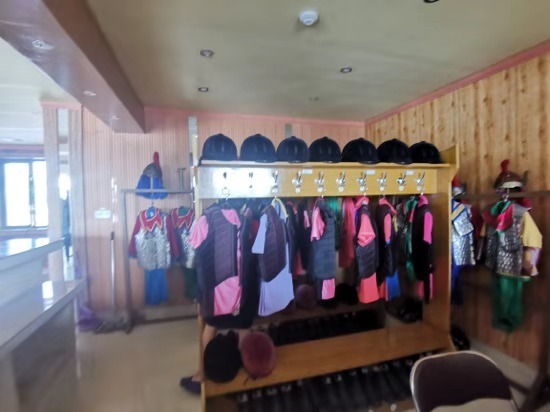 ---
Mirim Horse Riding Club: Visiting Tips & Anecdotes
- Some of the horses here are the best in Pyongyang. This includes those who take part in military parades in North Korea.
- If it is a nice day outside, make sure to go to the outside training area.
- The prices for locals and foreigners varies incredibly. It is almost double the price for foreigners. If you wish to ride with your guides, it is wise to offer to pay for your guides cost too.
- If you wish to watch and not ride yourself, there is a nice viewing platform outside. You can also watch from the sidelines, too.
- The trainers here do not speak English. If you don't speak Korean, one of your Korean guides should walk with you to help you to translate. (And probably learn some new English vocabulary themselves too!)
- You don't have to make a booking as there are ample trainers here, however it is wise to go at quieter times when the training ground won't be so full.
- Close to the Mirim Horse Riding Club is the Mirim Flight Center where you can take a microlight flight over Pyongyang. It is just a short walk away.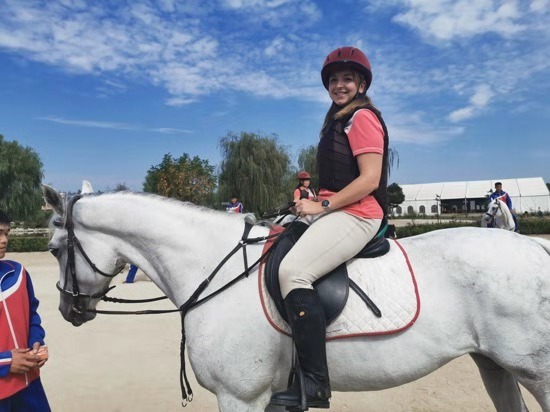 ---
---
Interested in a tour to North Korea?


Travel to

North Korea

with the only
North Korea travel experts, Koryo Tours
North Korea Travel Guide PDF | Sign up to the mailing list | About Koryo Tours