Konji-Ri Revolutionary Site
Introduction
Location
Visiting
Introduction
The Konji-Ri Revolutionary Site was the headquarters of the Korean People's Army during the Korean War. It has preserved traditional homes, bunkers, as well as burnt trees and bomb casing from American aerial attacks.

Konji-Ri Revolutionary site is on the more surreal end of the spectrum and the official narrative here tells tales of great heroism and adventure. Anywhere else visitors may be sceptical about a few details, but there is no room for such reactionary thinking at a place of such significant historical importance as the Konji-Ri Revolutionary Site.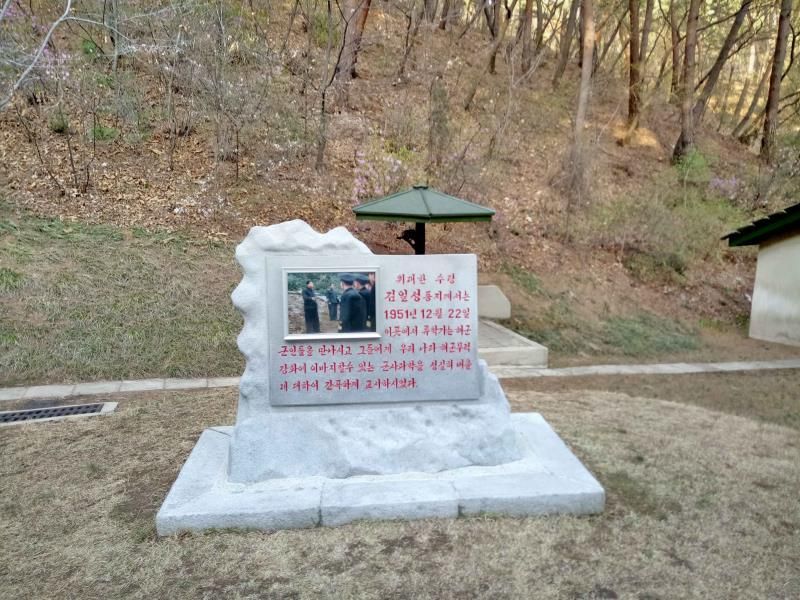 ---
Location
Konji-Ri Revolutionary site is in the hills north of Pyongyang between the capital and Pyongsong.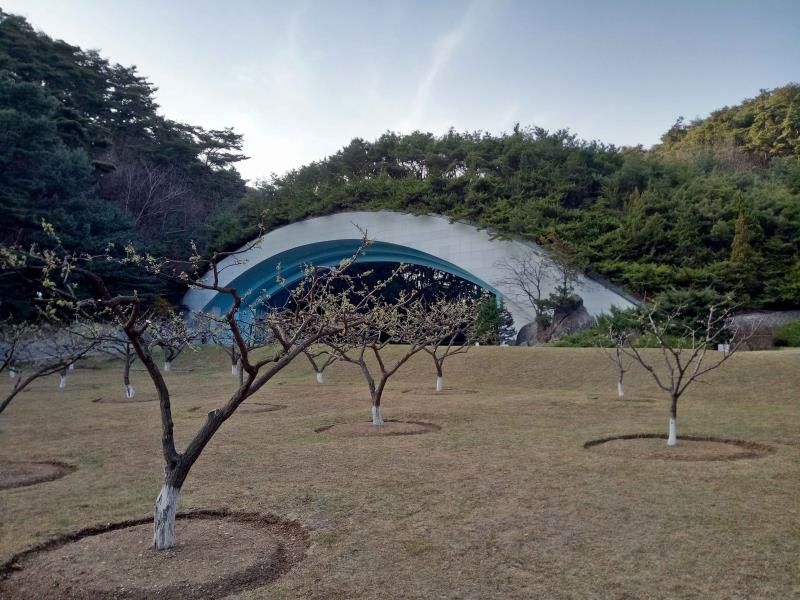 ---
Visiting
Konji-Ri Revolutionary site can be visited as a trip from Pyongyang or on the way to Hoechang but it is best to combine with a visit to Pyongsong.

A visit here takes up to one hour, led by a local guide.
Photography is only allowed in the outside areas, in the museum and in the structure itself is unfortunately prohibited.
Konji-Ri Revolutionary Site is composed of three main areas.
There is a museum on-site that gives an introduction to the background and historic significance of the area. The museum building also serves as a reception hall and a room for facilities.

The second stop is something unexpected. The visitors are led to a hangar-like building, topped with a large dome, that was built to protect the historic buildings that served as the KPA Headquarters.

As the visitor steps inside they find themselves in a Korean village by night. It's like an open-air village museum only that it's under a massive concrete structure.

As the narrative goes on you not only learn about the functions of each building and where the leaders lived and work (Kim Jong Il also spent a considerable time here during the Korean War) but also about a miracle: how Kim Il Sung survived an American aerial attack.

The last stop is a pleasant glade with the entrance of the bunker that is a cave/tunnel in the hill, burnt trees and bomb casing.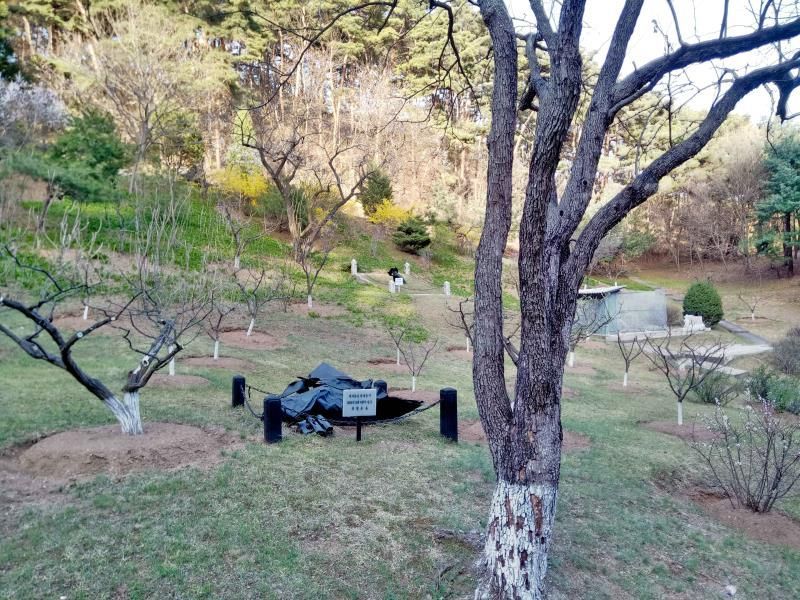 ---
---
Interested in a tour to North Korea?
Travel to
North Korea
with the only
North Korea travel experts, Koryo Tours
North Korea Travel Guide PDF | Sign up to the mailing list | About Koryo Tours