Kaesim Temple,
Chilbosan
Introduction
Location
Kaesim Temple
Visiting Tips
Introduction
Kaesim Temple is a beautiful small temple complex located in the heart of the outer Chilbosan area in North Korea's North East.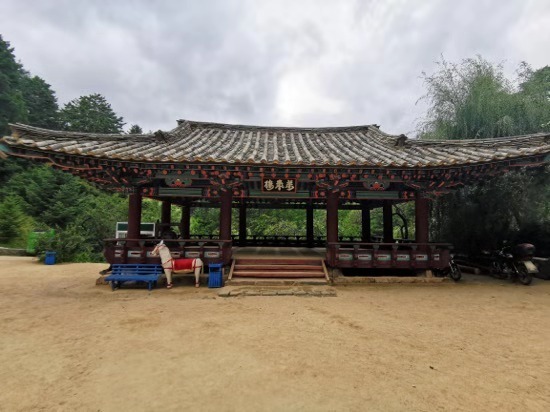 ---
Location
The Kaesim Temple is located in the heart of the outer Chilbosan area, just a short drive from hiking routes.
---
Kaesim Temple
The Kaesim Temple is a good spot for photos.
It's a very beautiful and peaceful area located amongst the mountains.
You can drink crystal clear water from a well, and even buying a bottle of soju (odd at a Buddhist temple!) from the snack shack just outside.
This is a common stop for local tourists as well and the guide/monk here can tell you the history of the place and the history of Buddhism in the area too.
There are also some traditional Korean clothes you can try and get a photo with!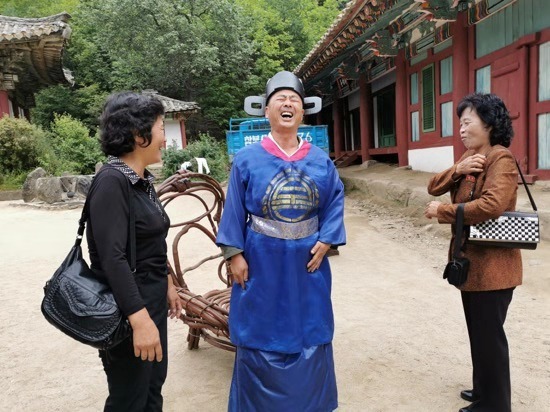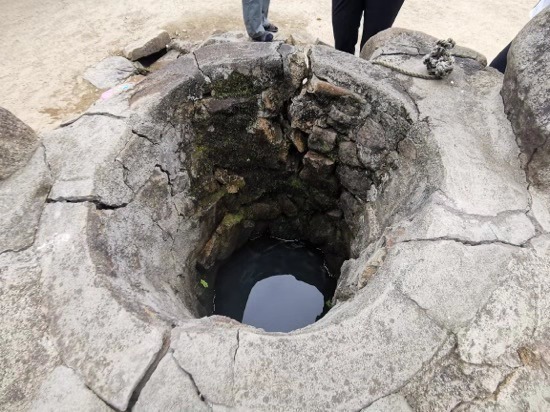 ---
Visiting Tips
Make sure to ask your guides about the naughty story about the temple being located between mountains which look like women's legs and the well water turning red every month…

You can drink the water from the well, which is said to be very fresh and good for you.

The monk here is extremely smiley and friendly. Make sure to have a chat with him about life as a monk in Korea.
---
---
Interested in a tour to North Korea?


Travel to

North Korea

with the only
North Korea travel experts, Koryo Tours
North Korea Travel Guide PDF | Sign up to the mailing list | About Koryo Tours