Dashoguz
Introduction
Dashoguz History
Where to stay in Dashoguz
What to do in Dashoguz
How to get to Dashoguz
Introduction
The capital city of northern Turkmenistan's Dashoguz Province is the city of Dashoguz (previously named Tashauz and Dashkohovuz – confused yet? Don't worry!).
This is a small but crucially located and quite distinct city in Turkmenistan and a place that is well visited for a number of reasons.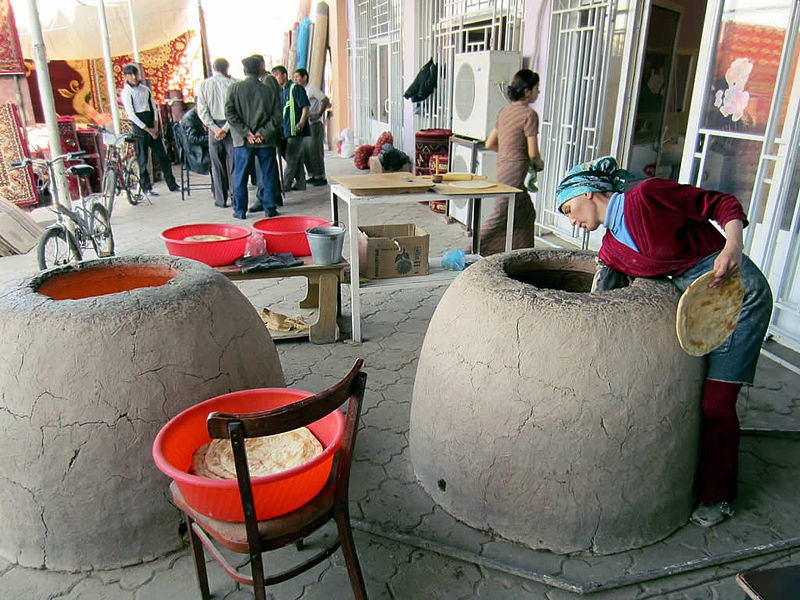 ---
Dashoguz History
While settlements have existed here since at least the days of the silk road the modern city site was chosen by the Russians in the 19th Century and the city has existed since then.
Uzbekistan lies a mere 10km away and this is a commonly-crossed border point.
A large part of the population of Dashoguz city is ethnic Uzbeks too, so there is a common link separated by a somewhat artificial border.
Cotton growing takes place here (you can buy Turkmen cotton products all over the country, very cheaply usually – try the Altyn Asyr Shopping centre in Ashgabat for the best selection) and while the ecological effects of this crop (it is very thirsty indeed, contributing to the desertification of the area, and the draining of the Aral Sea) are well-known, it is still a valuable and too-viable a cash crop to be replaced at the present time.
Most tourists visiting Dashoguz will be doing so not for the city itself but either on their way from/to Uzbekistan and/or most likely to visit the amazing site of Konye-Urgench; the ruins of an ancient civilisation. One of the highlights of any trip to Turkmenistan.
---
What to do in Dashoguz
As with most regional cities in Turkmenistan, the reason for visiting is usually to see what is around them rather than in them. But over a hundred thousand people live here, so there is always something to do!
Have a wander around the marble-clad buildings in the centre, keep an eye out for some of the remaining gold (or gold-painted!) statues of the Turkmenbashi that remain.
It is one of those somewhat sleepy cities where nothing is open late but there are still cafes and restaurants to grab a quiet drink in, plus some nice bazaars to wander around.
---
Where to stay in Dashgoz
The two main options would be either the modern, marble-clad, and fancy-looking Hotel Dashoguz.
Hotel Dashoguz is comfortable and has the potential to be a very nice place (if they could just fix the Wi-Fi, add a little more life to the place). Or the simple and quirky Hotel Uzboy (often known to people in the tourism industry as the 'Hotel Otel' due to a very confusing sign it once had!), which is much simpler but a bit more homely.
As any visitor is only likely to stay for one night only, either one of these places will do.
---
How to Get to Dashoguz
From Ashgabat the usual way would be by plane. There are a few flights per day, they take a mere hour and a bit.
Be warned that the climate up in Dashoguz is quite a lot colder than the capital so you can get a chill stepping off the plane art Dashoguz airport from a balmy Ashgabat.
Another way would be to go by road, the highway that runs straight up the country ends here (the amazing Darvaza Gas Crater is about halfway between Ashgabat and Dashoguz).
This is at least an 8-hour drive in total though, and the second half of the journey from Ashgabat is considerably bumpier and pot-holier than the first.
From Uzbekistan one would normally come here from the nearby cities of Khiva (about an hour away by road, plus border crossing time), or Nukus (about 2 hours away, plus border crossing time).
---
---
Turkmenistan Travel Guide | Sign up to the mailing list | About Koryo Tours