Previously, I talked about why you should visit Shenyang.
So now you're here...
Let's explore Shenyang's cuisines and Xita in more detail!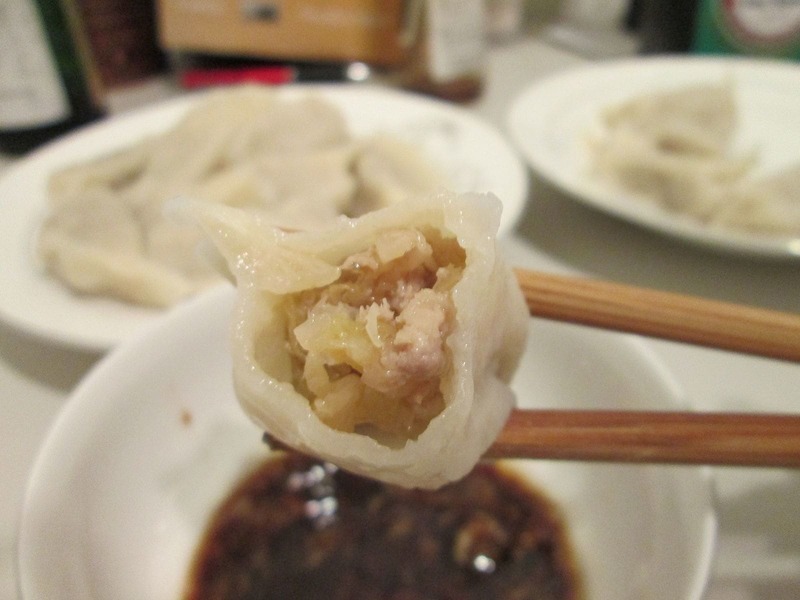 ---
Dining in Shenyang
Pyongyang Restaurant | 平壤馆 | 평양관
My personal favourite location for dining in Xita is the Pyongyang Restaurant (Mandarin: 平壤馆, Korean: 평양관).
This one is hard to miss.
It's a multi-floor establishment with a wide entrance where two Korean hostesses adorned in traditional Korean dress welcome customers, a café on the second floor, and a wide-open dining area and private rooms on the third.
If that isn't enough to spot the restaurant, simply look for the massive North Korean flag over the entrance (not to be mistaken with the smaller, but still large North Korean flag directly across the street!).
This is one of many North Korean dining options in the area. Not only is the food here delicious, but the North Korean waitresses are a lot of fun and provide guests with an exceptional performance of both traditional and modern Korean song and dance.
Guests are recommended to try the famous Pyongyang cold noodles (Mandarin: 冷面 leng'mian, Korean: 랭면 raeng'myeon).
Buleman | 步乐满 | 불만
Xita also provides a wide range of South Korean and Korean-fusion dining options. To provide one example, across the road from the Pyongyang restaurant is a long-standing, popular South Korean-style fried chicken and beer restaurant, called Buleman (Mandarin: 步乐满, Korean: 불만).
Visitors can also choose from the range of cafés, hot pots, BBQ restaurants, dessert spots, street food, and so much more.
The entire area provides such a chaos of choice that it is worth taking a walk around to see what appeals to you – or maybe even rationing your food for the sake of trying more than one location!
Shenyang's Muslim Street, Shifu Square | 市府广场
Looking for some Halal options? Try out Shenyang's Muslim Street at Shifu Square (Mandarin: 市府广场 shi'fu'guang'chang). You won't find any pork options here but, oddly, many locations will serve alcohol. Keep an eye out for outdoor BBQs in this area during the summer months for a chance to try some of the best grilled lamb you'll have ever tasted while sitting along the bustling street and people-watching.
Black Sheep | 黑羊餐厅
Sometimes when you're travelling in unfamiliar places, you just want a reliable taste of your home cuisine – it happens to all of us.
Shenyang provides some great options in this category.
Head over to Black Sheep (Mandarin: 黑羊餐厅 hei'yang'can'ting) for a range of high-quality options and a great atmosphere for dining on the second floor, or up to the third floor to watch some sports in a Western-style pub environment. Alternatively, make your way to the intersection at Shi'yi'wei'lu (Mandarin: 十一纬路) and Bei'san'jing'jie (Mandarin: 北三经街) for an area with a wide range of Western-style restaurant and bar options (e.g. Mikey's Diner, Fat Dragon Alehouse, Bronx Pizza, Lenore's Bar, etc.).
Not feeling any of the previously mentioned options? Don't worry, there is definitely something for you in Shenyang. Find Thai food at Chiang Mai Sunshine Restaurant, Indian food at Pakwaan, Italian food at Il Forno, German food Lenbach and fusion food at Thank U Sir (best option in the city in my opinion!).
Even as a long-term resident of the city, it is impossible to get bored with the range of options here!
---
---
---