In 2019 it was 70 years since the first train ever stopped at the Mongolia capital Ulaanbaatar. To celebrate the 70th anniversary, The Mongolian Railway History Museum was renovated and made a more attractive stop for tourists.
For many visitors to Mongolia when arriving or passing through the nation's capital, they will take the world-famous trans-Mongolian train.
If on the Transmongolian chances are you'll have a passing interest in trains. If you're not on the train or you're or not too interested you may still like to pay a visit to the Mongolian railway History Museum.
---
History of the Mongolian Railway History Museum
The Railway construction through Mongolia was of such great importance to Mongolia as it linked Beijing to Moscow and the European rail network. Not only was the rail network essential for international travel but also revolutionised the transport of freight into this landlocked country.
Proud of their railway's heritage a railway museum was to open in Ulaanbaatar on 1970. In 1983 the museum was to close and relocate to its current location. Now six locomotives sit in their current open-air place. The trains cover around 60 years of rail transport in the region.
For many years the trains have sat close the railway near one of the cities main roads in an overgrown fenced of area. It wasn't until 2019 that the site was tidied and the trains given an overhaul.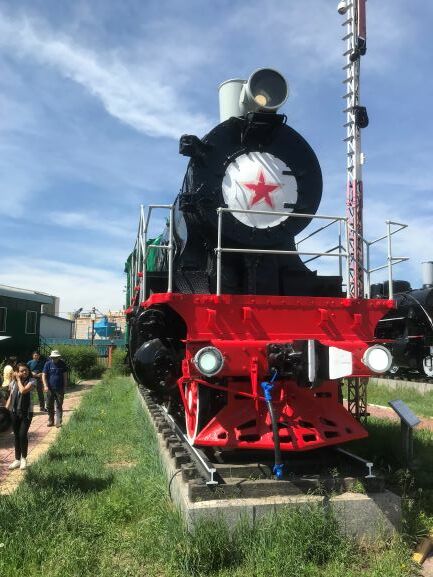 ---
Locomotives on View at The Railway History Museum
The collection in Ulaanbaatar features three steam-powered trains as well as a further three diesel-powered locomotives. For those interested below are the trains on show:
Locomotive 2-10-0 (L-3167).
750mm gauge T159,
Voroshilovgrad 2M62M-043,
Te1-20-011 (erroneously marked as TEM1-166),
Baldwin/ALCO-influenced 2-10-0,
Su 208-88.
For those with further interest what's even more interesting is that one of the trains bears a golden plate depicting Joseph Stalin. Two other engines have the traditional five-pointed stars emblazoned on their fronts.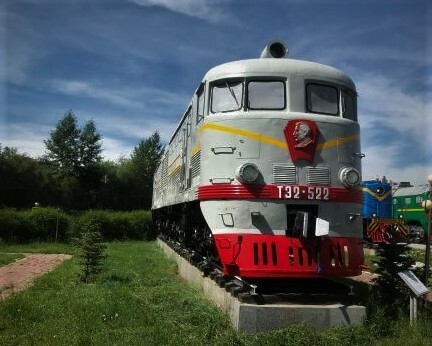 ---
Location and Opening
The Mongolian railway History Museum museum is located at the intersection of Narnii Road close to the Peace Bridge around 400 meters from the railway museum.
Open: Mon-Fri: 09:00-12:00 & 13:00-16:00 Saturday-Sunday.
After opening and during the winter months the gate remains typically closed. The fence surrounding the engines is low and good views of the engines from the street can be got.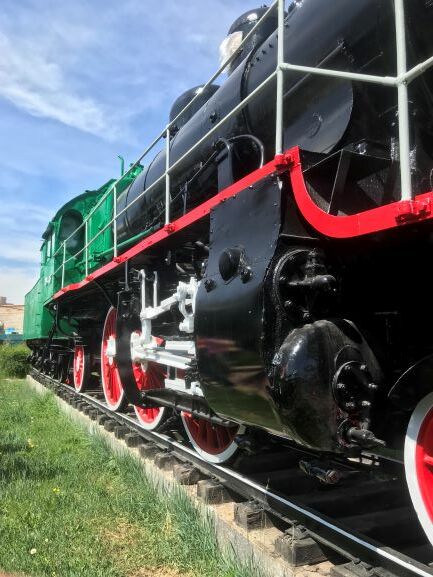 ---
---