For many before visiting Tajikistan's growing capital, there is the worry that there may not be enough to keep one busy for a couple of days. Besides the parks, gardens, monuments tea houses and restaurants, there are also museums.
And what better museum to begin your visit in than the National Museum of Tajikistan.
---
History
The newly constructed national museum was built in 2011 by order of president Emomali Rahmon it replaced the previous museum which had existed since 1934.
The new national museum also incorporates exhibits from a few surrounding museums such as the Behzod museum.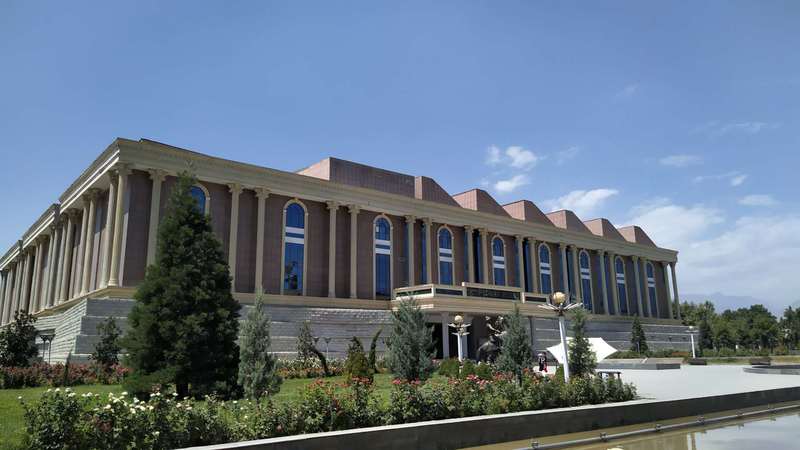 ---
Layout
The new National Museum is spread over four floors filling 22 halls it has an ultra-modern feel upon entrance. Each level is serviced by escalators that wouldn't look out of place in an airport along with an oversized cavernous entrance hall. The floor s contains exhibits covering geology, flora and fauna, culture as well as artefacts and historical reconstructions.
The building is impressive, although it feels a lot larger than necessary and lacks signage in English. There is the usual stuffed animal exhibition feeling that it's been inherited from its ageing Soviet predecessor. Not forgetting the Soviet history there is an exciting exhibit covering this which is worth a visit on the second floor.
There is a very impressive reconstruction of the famous 13 metres reclining Buddha which for some it is a little odd as the original can still be found in the museum of antiquities, not 20 minutes walk away. The reclining Buddha exhibit is impressive, though as it does set the Buddha within the feeling of its natural setting.
Other exhibit copies are more understandable as they are stored in museums overseas such as the Oxus treasure (the original found in the British Museum).
When looking at the ancient paintings and frescoes from Panjikent, you can do so knowing that these are the real deal.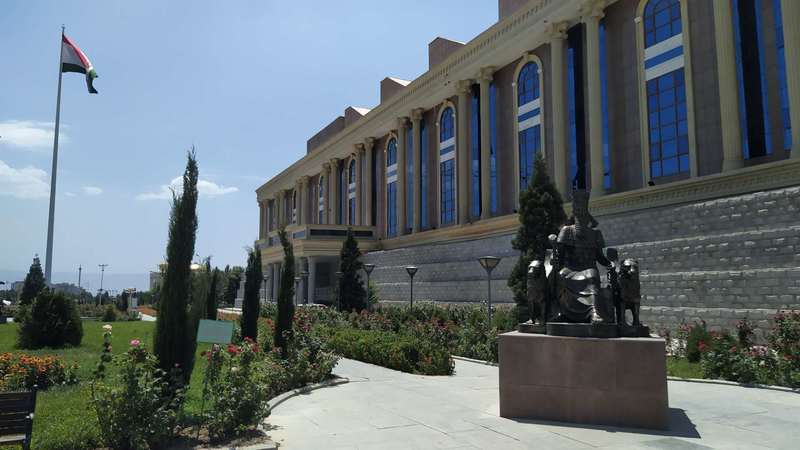 ---
Location
The museum is located on the northern side of Rudaki Park next to the giant flag pole.
The museum cannot be missed as its architectural design incorporates aa large circular national seal.
---
Opening Hours
Tuesday – Saturday 10:00 AM - 4:00 PM
Sunday 11:00 AM – 3:00 PM
Closed Mondays.
Entrance fee: 25 somonis for foreigners
---
---