Rungrado Funfair
Introduction
Location
What's it like to visit?
Anecdotes
Introduction
The Rungrado Funfair is a large amusement park in the centre of Pyongyang.
The park is also referred to as Rungrado People's Pleasure Ground.
It opened with much fanfare in 2012 and is Pyongyang's newest and most extensive amusement park.
The Rungrado Funfair is not to be confused with the nearby Kaeson Youth Park.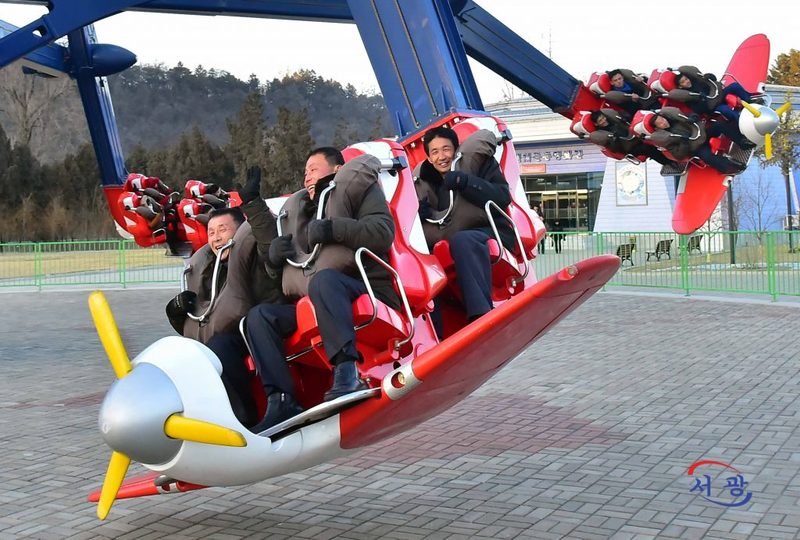 ---
Location
The Rungrado Funfair is located on Rungra Island.
This is the same island that is home to the May Day Stadium where the Mass Games are held.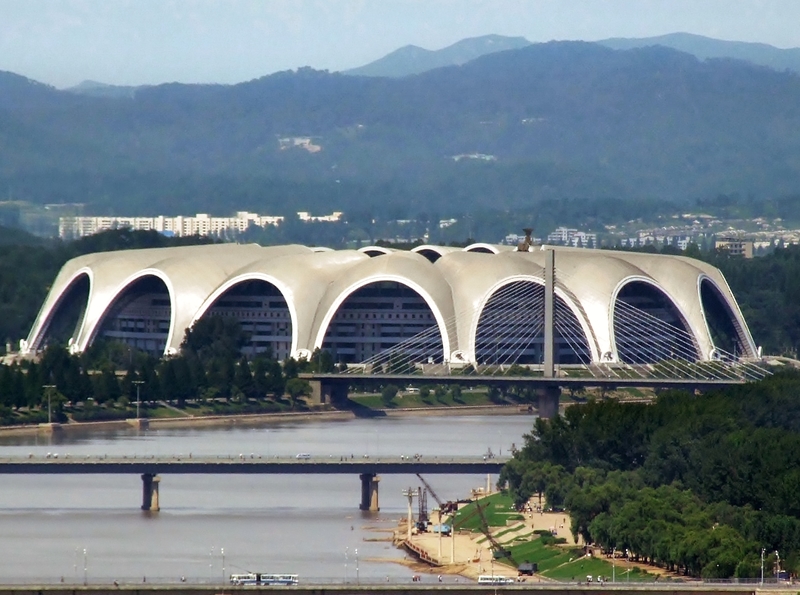 ---
What's it like to visit?
Located to the South of the May Day stadium the park is set in two parts linked by a several hundred-metre-long path.
The park has a variety of roller coasters costing 2-4 EUR per ride for foreign tourists.
There should be something to please everyone here. From some genuinely frightening rides for the seasoned park visitor, to bumper cars and swinging chairs for the less adventurous - Rungrado Funfair has it all.
It also has a water park, arcade hall, mini-golf course and is home to the Rungrado Dolphinarium – Pyongyang's version of Sea World.
The park is open late into the evening and often very full of locals despite its quite inconvenient location, nowhere near where anyone at all lives.
Park entry is 2 EUR per person and rides are around 2-4 EUR each.
The more exciting, the more expensive.
You can either walk along the path that links both parts, or take a small train that plies that route. It's usually quicker to walk!
---

---
Anecdotes
It is this funfair that made international news in 2012 when Kim Jong Un visited the place in the company of representatives of the international diplomatic corps stationed in Pyongyang. A photo of the new Leader trying out one of the rides with a mystery white foreigner sat behind him made some waves, the man in question was later identified as a British diplomat. What many ignored about the photo was that there were two other European diplomats mainly obscured in the photo, as well as the Chinese Ambassador sitting next to Kim Jong Un.If you visit this ride you too can take the seats they used.

This funfair is one of the prestige constructions of the building boom of the early 2010's and was even represented in the backdrop of the 2013 Arirang Mass Games.
---
---
Interested in a tour to North Korea?


Travel to

North Korea

with the only
North Korea travel experts, Koryo Tours
North Korea Travel Guide PDF | Sign up to the mailing list | About Koryo Tours