Pyongyang International House of Culture
Introduction
Yun Isang
Location
Visiting
Introduction
The International House of Culture opened in 1988 and was intended to serve as venue for cultural exchange with foreigners.

Modernist in style, a structural concrete frame with glass façade and a covered entrance clad in a wide strip of brown ceramic tiles. It is divided into two main building structures. On the ground floor to the left is Korea Minye General Corporation shop selling ginseng products and a further gallery space selling traditional musical instruments, Korean crafts, and artworks. A foyer with a basic café connects this section to the main ten story building. The two buildings make up 25,000 square metres of floor space.
The main building opens into a large foyer with steps and lift access to the other levels. The ground floor is where annual art exhibitions take place. Normally over Kim Jong Il's birthday February 16th there is a sketch exhibition and various functions throughout the year such as the National Sculpture and Craftwork Festival
It is also home to the Songhwa Art Studio established in 1997 for retired artists to exhibit their work. The building also includes a cinema house with a seating capacity of 120 people with interpretation booth, a musical instrument room with 160 national instruments from all over the world, a conference hall and various office spaces.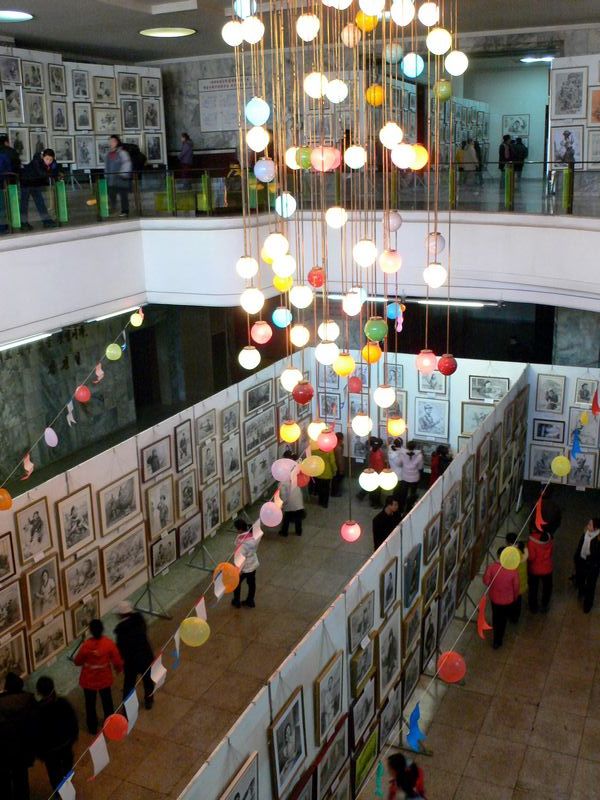 ---
Yun Isang
The building also houses the Yun Isang Music Institute. Composer Yun Isang was born in South Korea in 1917 and died in 1995.

He made his home in Germany after being accused and arrested for espionage in South Korea (whose government also kidnapped and tortured him). He visited North Korea on a number of occasions and hoped to build on relations between the two Koreas.

Pyongyang International House of Culture is the home of the Yun Isang Orchestra, and a Yun Isang concert hall with over 600 seats The orchestra performs a wide repertoire with both domestic and foreign works, from Bach to Yun Isang.
---
Location
Yonggwang Street, Central District of Pyongyang. This road runs from the Pyongyang Grand Theatre to the Pyongyang Railway station and is one of the key arteries in the central part of the city. Known originally as a shopping street, the Pyongyang International House of Culture is the most distinctive building on the street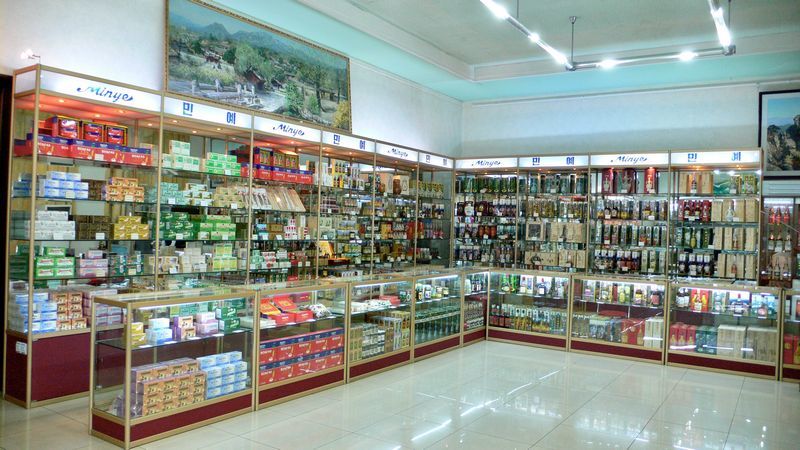 ---
Visiting
These days very few tourists visit the Pyongyang International House of Culture as there are rarely events here which are known about long enough in advance to plan for. The Minye Shop remains open but there are also a plethora of better souvenir shops these days. The February Sketch Festival is worth attending for anyone in Pyongyang over the birthday of Kim Jong Il. Otherwise, anyone with an interest in Yun Isang is recommended to inform the tour organisers I advance so a visit can be arranged.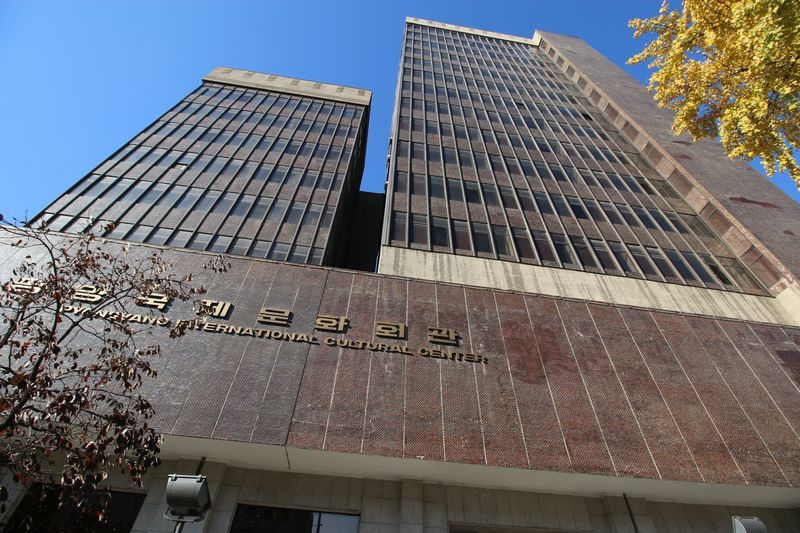 ---
---
Interested in a tour to North Korea?


Travel to

North Korea

with the only
North Korea travel experts, Koryo Tours
North Korea Travel Guide PDF | Sign up to the mailing list | About Koryo Tours