Pyongyang Football School
Introduction
Location
Visiting
Extra Time!
Introduction
Football if of course the greatest sport in the world (apart from Buzkashi), one of the truly international languages, and even though it may be a very different country North Korea is still a footballing nation, with local leagues, international teams, participation in international tournaments and so on. But where do the elite kids of the DPRK learn their skills?
Well, that would be the Pyongyang Football School (often referred to as Pyongyang Football Academy also).

Opened in its present form in 2013, this is a large complex of classrooms, dormitories, training pitches of all kinds.
It is open to visitors so anyone with an interest in the Beautiful Game can make a visit and learn how kicking, heading, crossing, etc are taught to the future World Champions of North Korea!

---
Location
Pyongyang Football School is situated right behind the May Day Stadium on Rungna Island. A prime sports-related spot.

Space was cleared here and modern pitches were built, mostly with artificial all-weather surfaces, in 2013. It was opened to tourists in 2014 (with Koryo Tours being the first visitors), A video shot of a little Ronaldo showing off some juggling can be seen here.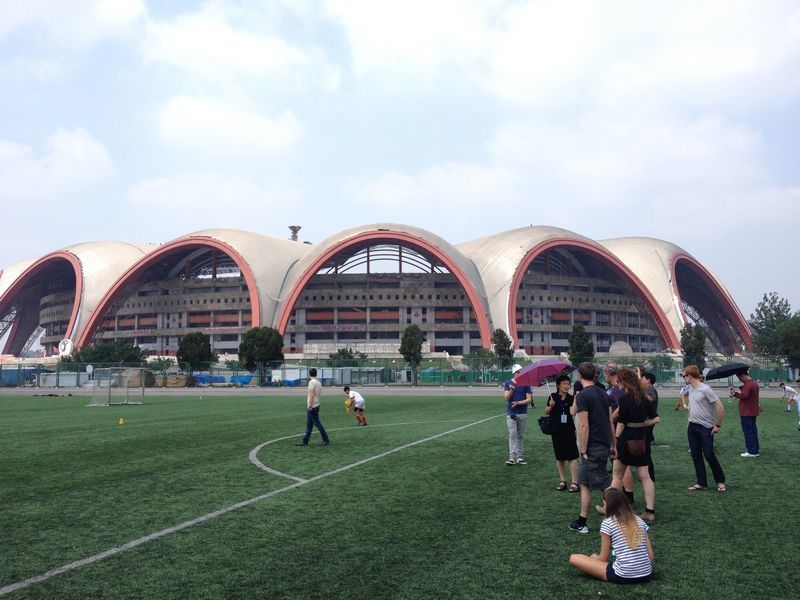 ---
Visiting
A tour here starts in the main building, this is where there are classrooms, auditoria, canteens, etc for the students. Most of the 200 or so kids who qualify to attend the Pyongyang Football School are boys, but as women's football enjoys a very high profile in North Korea (the women's teams having achieved World Cup victories at various age levels, unlike the men's teams) there are also girls being taught at the Pyongyang Football School too.

Of course, as these are children they also have a regular school curriculum in addition to football; so maths, science, revolutionary history, etc are taught here also. But it is footy there are here for, and footy that is the focus of a visit too.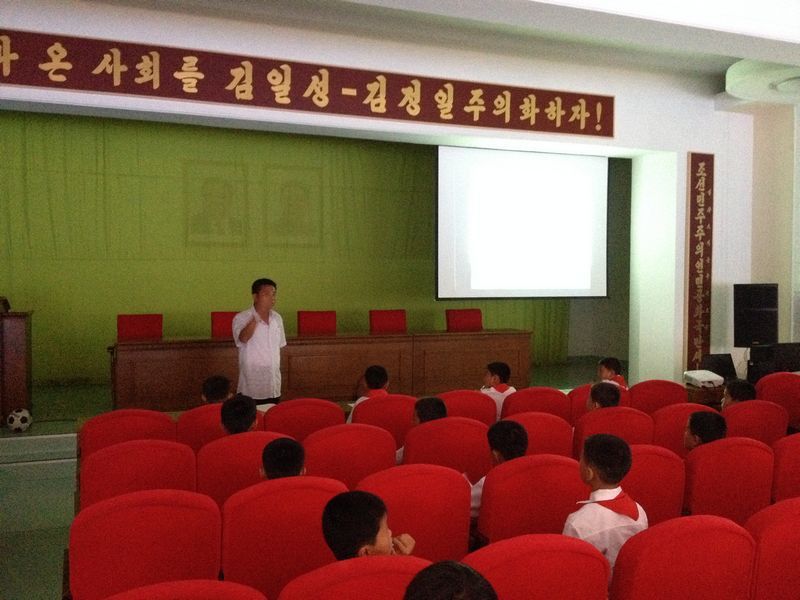 Out to the training pitches. These are almost always in use for physical training, penalty practice, 5-a-side games. All as you would expect really. One of the highlights of visiting with a tour group is having the chance to take on some of the kids in a match. So, form a tourist team, work out some tactics and then be thoroughly trounced by some children who are simply vastly better at this sport than you probably are!

There are some serious skills on display here and the future may well glow a little brighter for North Korean football thanks to the efforts of the staff of the Pyongyang Football School. Visit now and meet some of the Pyongyang Galacticos of tomorrow!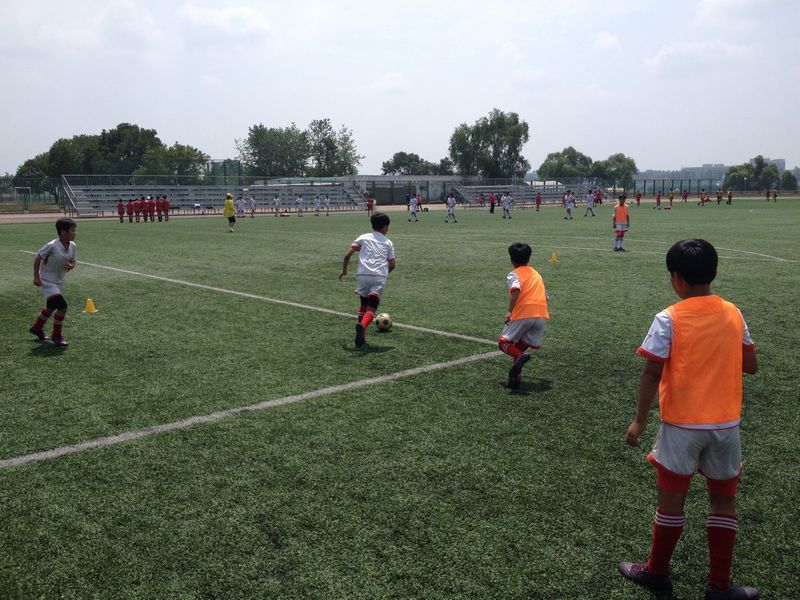 ---
Extra Time!
Anyone interested in more information on football in North Korea would be well-advised to read this article 'Inside the Secret World of North Korean Football' by the excellent sports journalist James Montague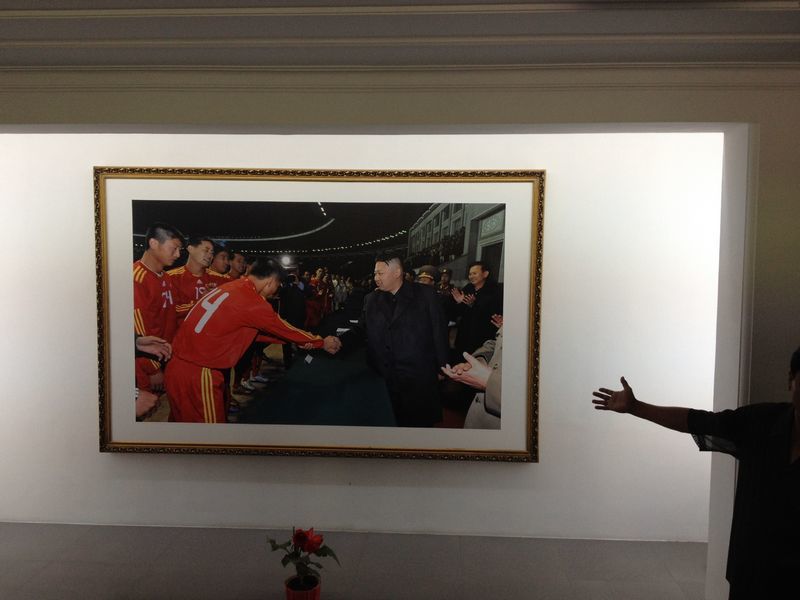 ---
---
Interested in a tour to North Korea?
Travel to
North Korea
with the only
North Korea travel experts, Koryo Tours
North Korea Travel Guide PDF | Sign up to the mailing list | About Koryo Tours