Pothonggang Hotel
Introduction
Location
Exterior
Interior
Visiting Tips
Pothonggang Hotel: Introduction
Built in 1973, the Pothonggang Hotel is one of North Korea's top-class hotels and is one of Pyongyang's fanciest and most expensive hotels - if not the most expensive.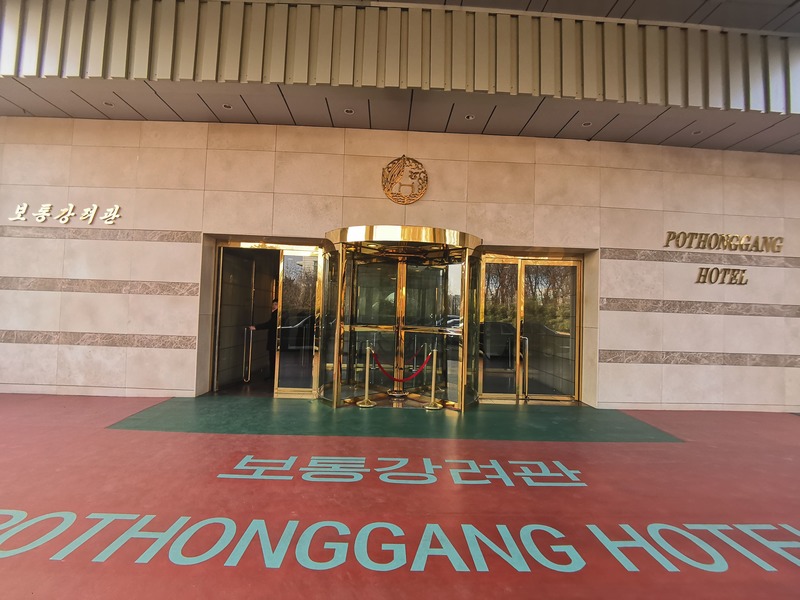 ---
Pothonggang Hotel: Location
The Pothonggang Hotel is named as such as it is located on the banks of the Pothonggang (Pothong River) in North Korea's capital city Pyongyang.
Address: Ansan-Dong 2, Phyongchon District, Pyongyang.
---
Pothonggang Hotel: Exterior
The Pothonggang Hotel has a large exterior. There is a large driveway up to the main entrance of the hotel, as well as a large parking area just below.
Behind the hotel, there is a large terrace area where you can dine or have drinks on a warm evening.
---
Pothonggang Hotel: Interior
The Pothonggang Hotel has a total of 9 floors.
On the first floor, you can find a Korean restaurant, a barber's, beauty parlour, sauna, massage room, and fitness room.
On the second floor, there is the reception, an international communications service office, a bookshop, a coffee shop, karaoke, three interview rooms, a banquet hall with 180 seats, and various restaurants. There are also multiple number of high-class shops selling various types of clothing, as well as a food shop selling various foreign products.
There is also a KoryoLink office - the foreign internet service provider.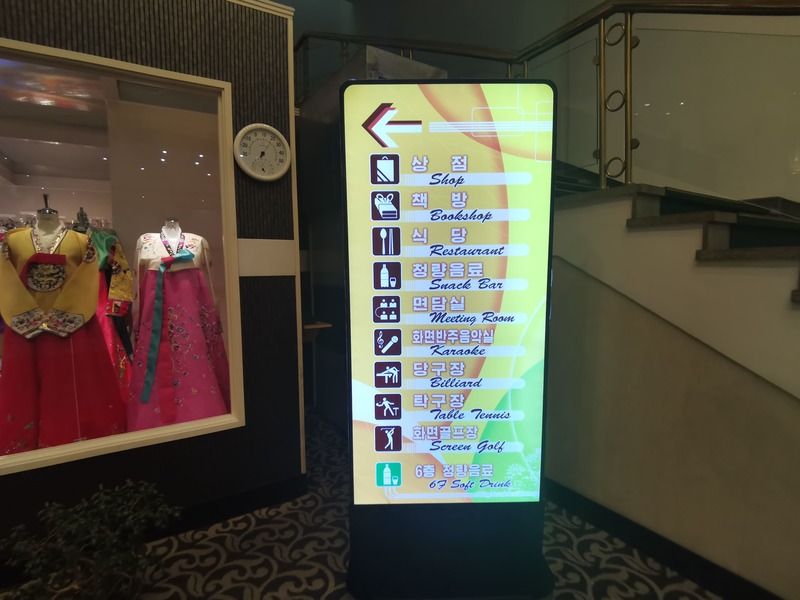 Lobby
The lobby and reception is just a short walk from the entrance down a corridor. It is modern and grand. To the right of the lobby looking forwards is the coffee shop, and to the left is the rest of the hotel - including the lift to the rooms, shops, and other facilities.
From the 3rd to 9th floors there are over 160 rooms - including everything from standard to VIP.
There is also a WiFi service in the lobby.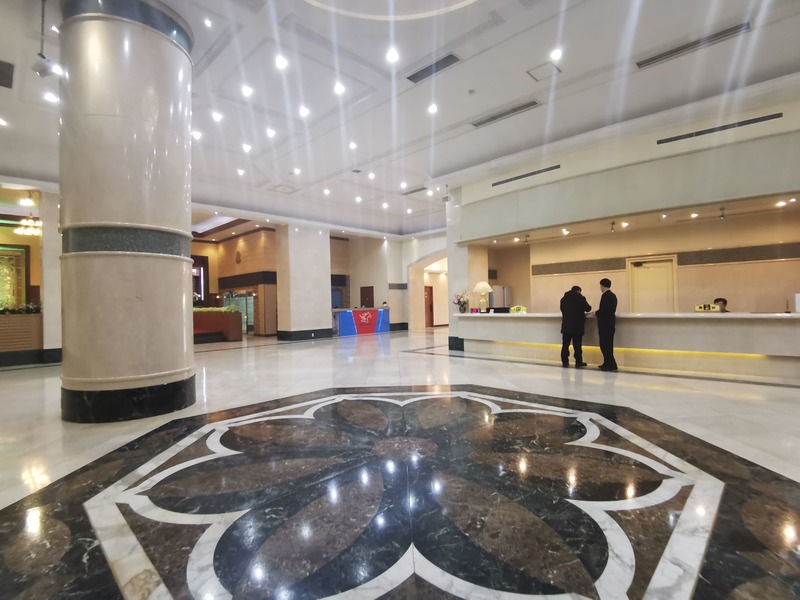 Coffee Shop
The Pothonggang Hotel coffee shop is located in the lobby and reception area. It is an open plan but cosy area that plays Austrian classical music and gives the illusion that you are somewhere else in the world.
To the back of the coffee shop, there is a wall partition offering a more private experience.
The coffee is good but expensive.
You can also get various bar snacks and light meals.
Alcohol is also available here.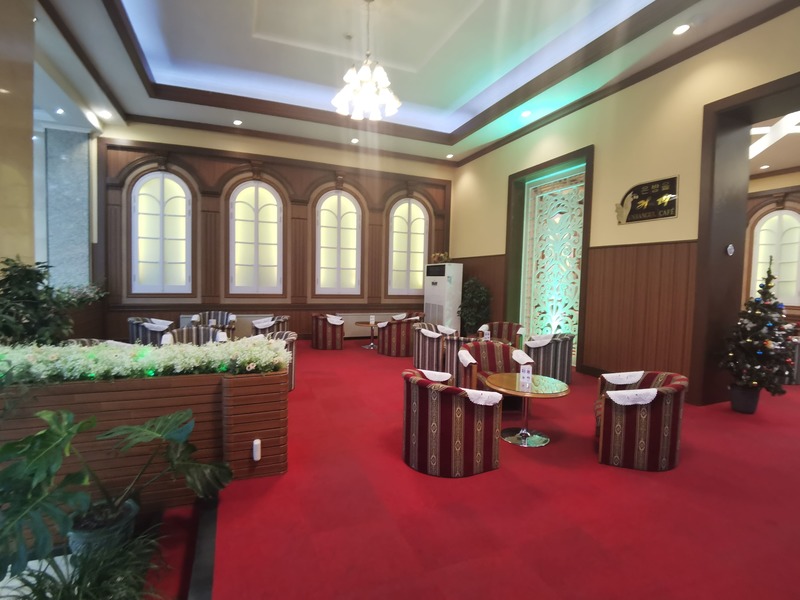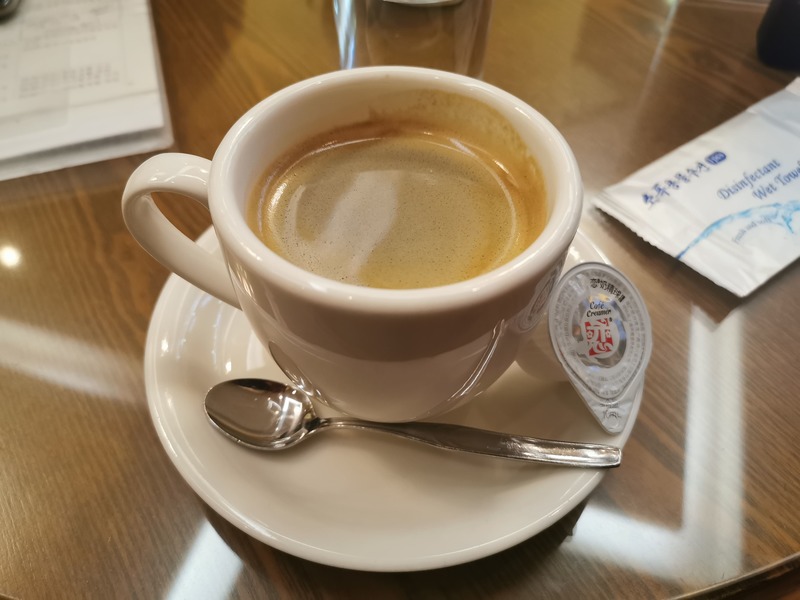 Bedrooms - Standard
The standard room costs 10,360 DPRKorean Won per night.
(Approx 103 USD)
They are basic but large.
There are two standard single beds, a TV with foreign channels, and a basic bathroom with bathtub.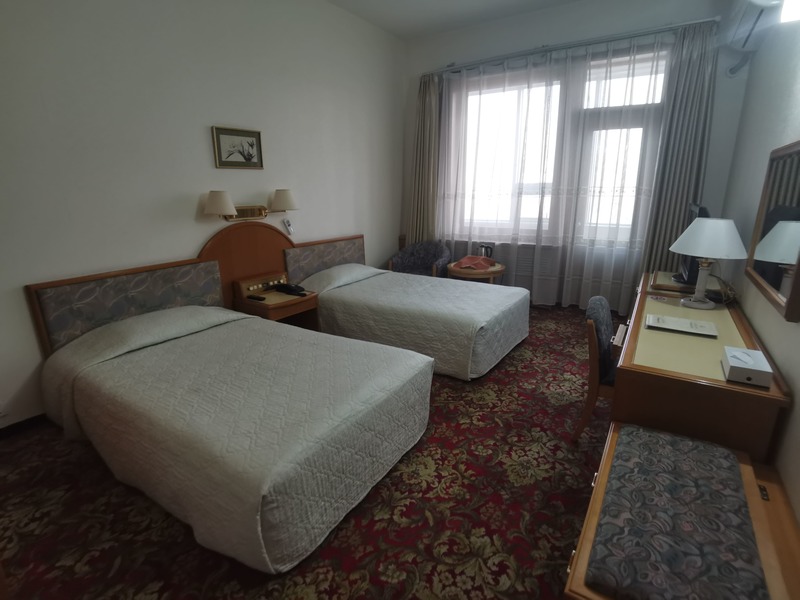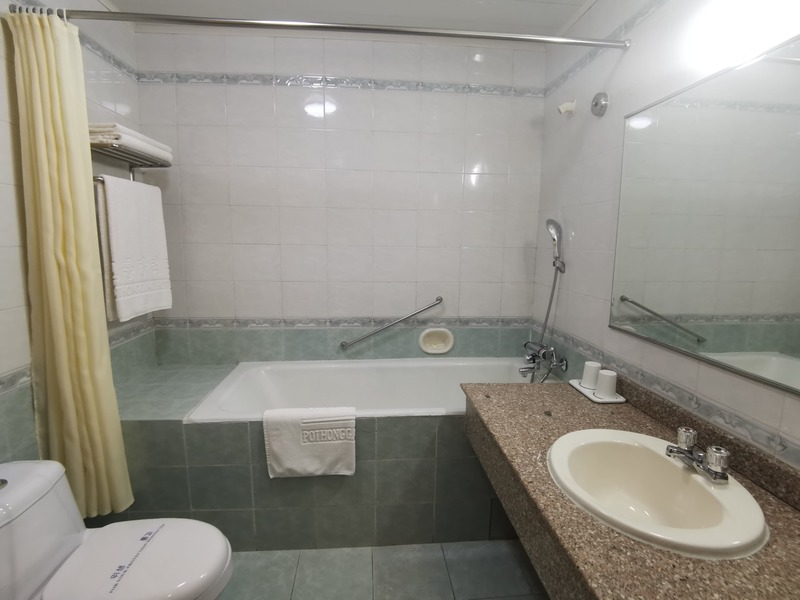 Bedrooms - Premium
The premium room costs 18, 340 DPRKorean Won per night.
(Approx 183 USD)
This room is made up of two areas - a bedroom with ensuite bathroom, and a lounge area with large TV and sofa, as well as a reading desk and chair, and a small fridge.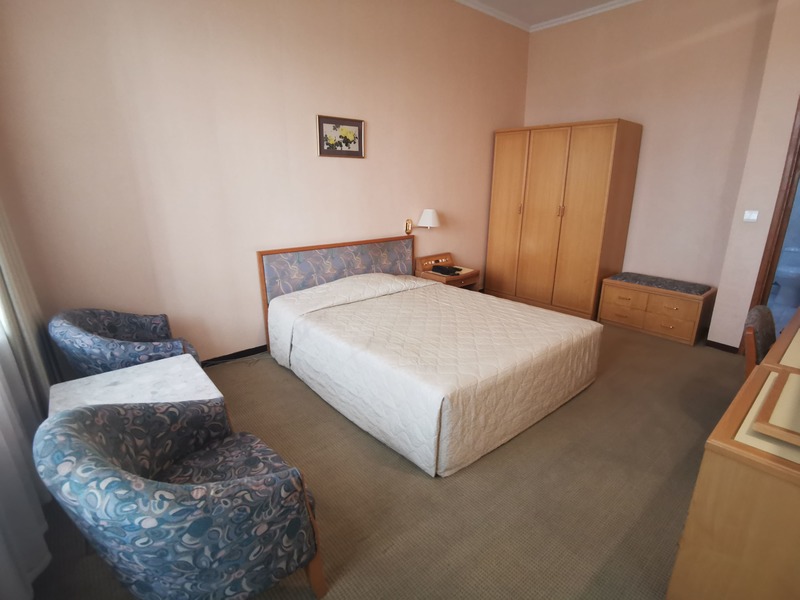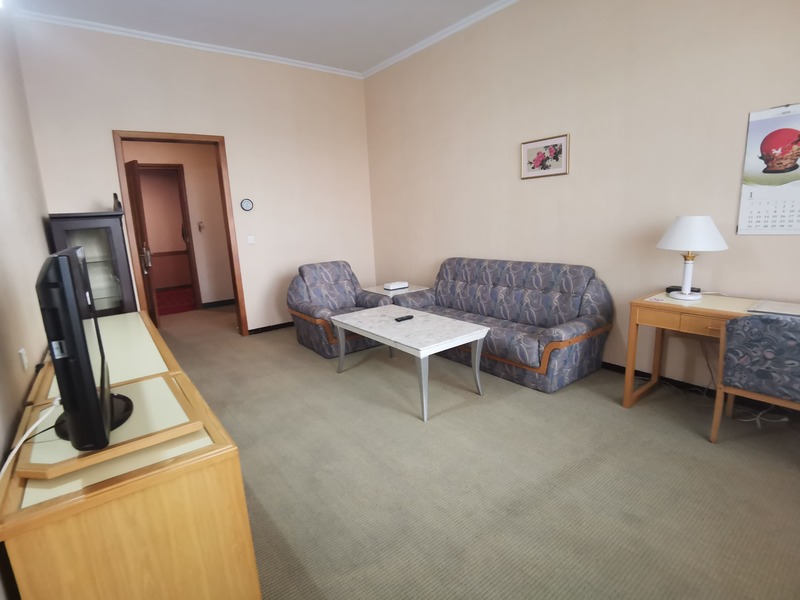 Bedrooms - VIP Suite
The VIP Suite costs 38, 360 DPRKorean Won per night.
(Approx 384 USD)
You will spend about 5 minutes trying to navigate this suite.
When you walk in, you can either turn left or right.
Turn left, and you will hit the main meeting room with a large meeting table, leather chairs, and a leather sofa. Turn left through here and you will find the dining room and a kitchen.
Go back out and turn right through the meeting room and you will be faced with the large lounge area with TV and comfortable sofas.
Keep walking forward and you will then get to the large ensuite bedroom with once large double bed, wardrobe, and dressing table.
Turn right through this room to get to the bathroom which is very fancy and modern.
There is a separate bathtub and shower.
There is a door to the right of the bathroom that then leads in a pleasant circle right around to the entrance again, so you can finally get your bearings back!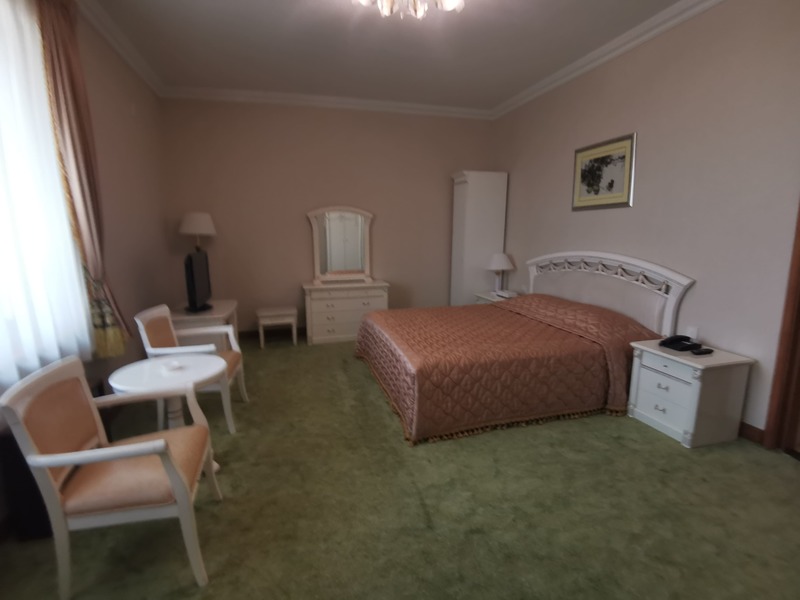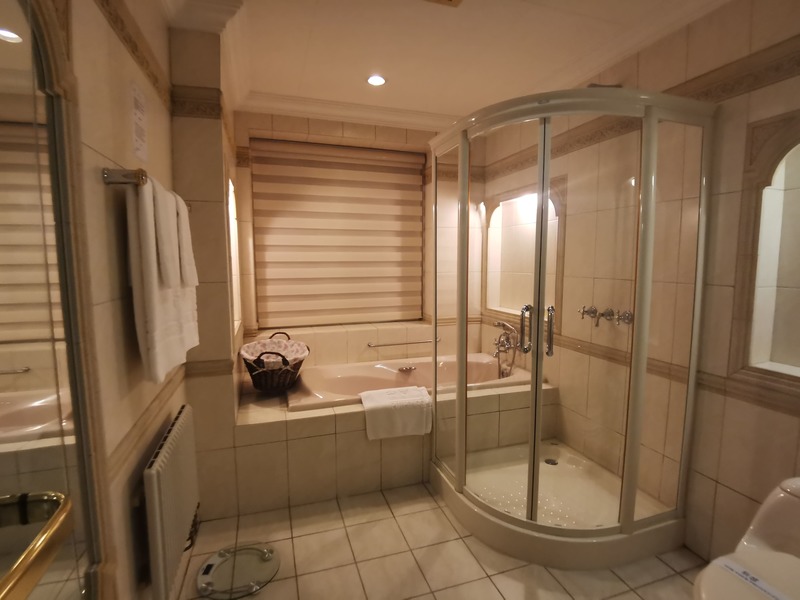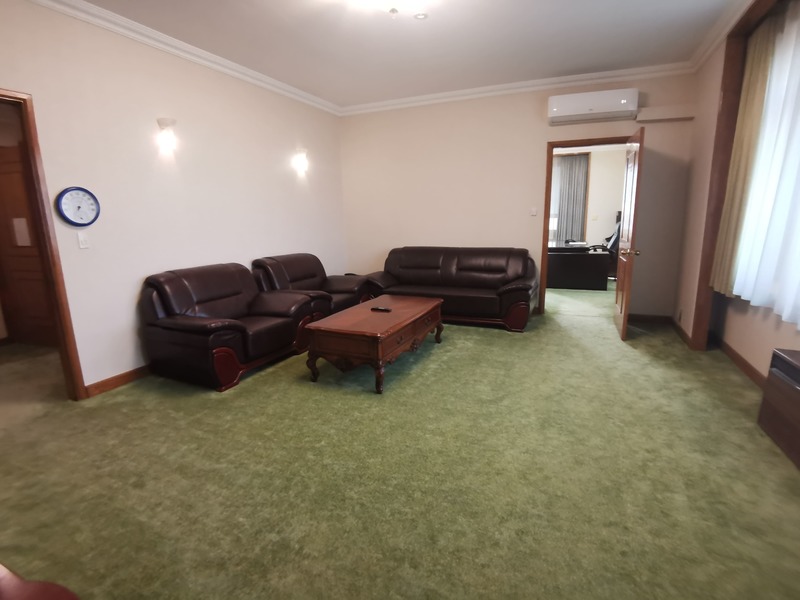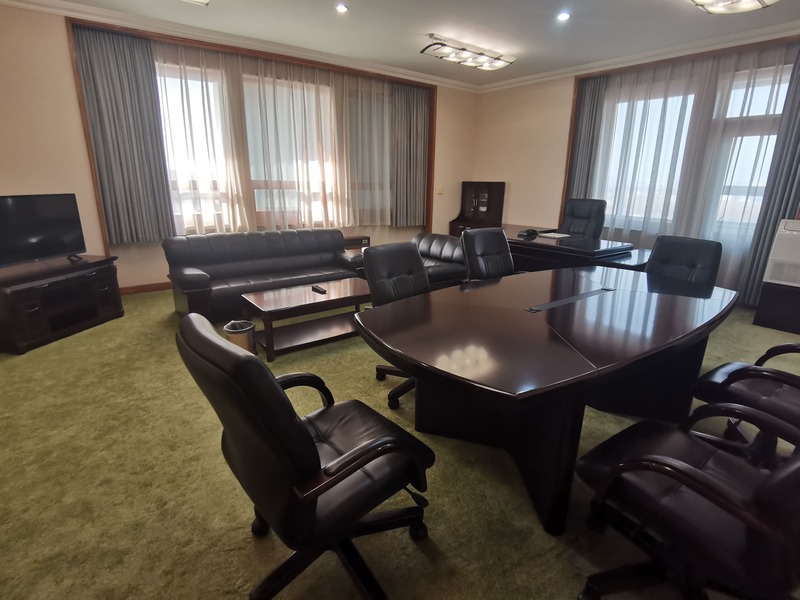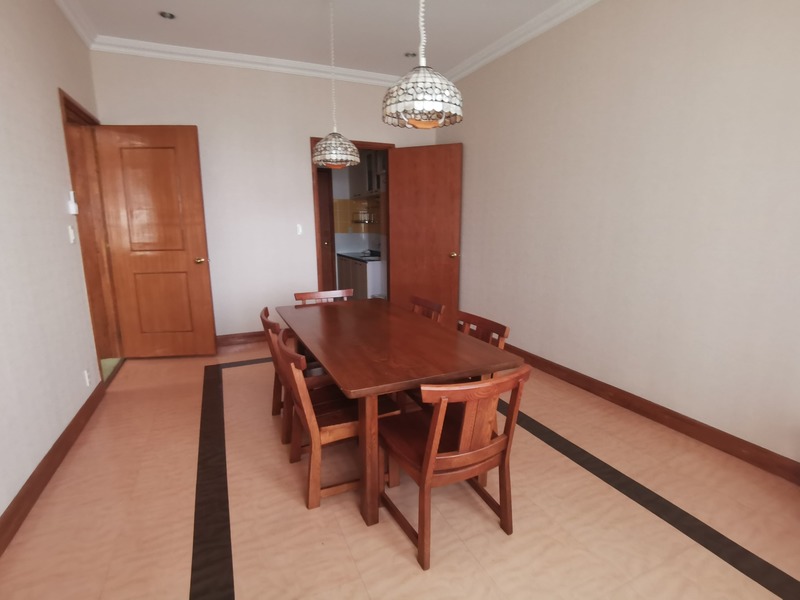 Restaurants
On the second floor, there are three different restaurants.
There is a Korean restaurant offering traditional North Korean food, a Japanese restaurant previously home to a Japanese chef and Japanese waitress staff, and a restaurant in the large banquet hall offering Korean and Western fusion cuisine.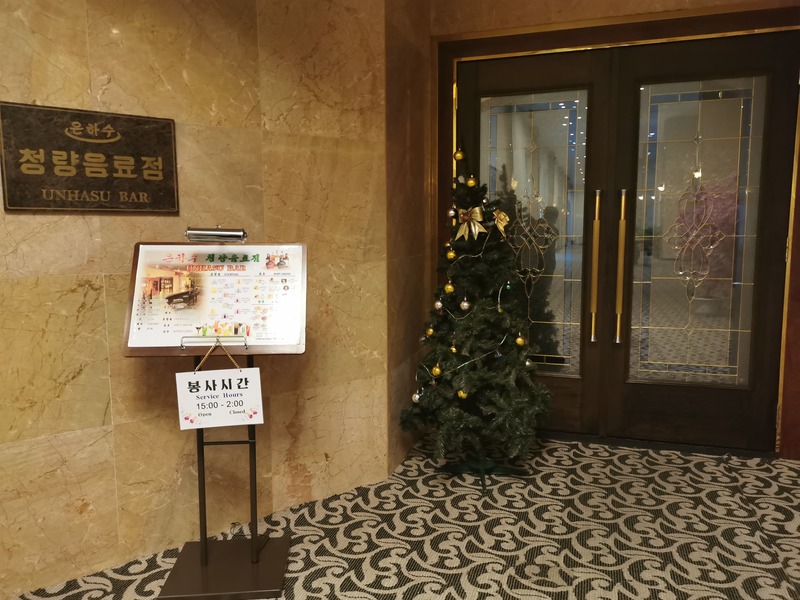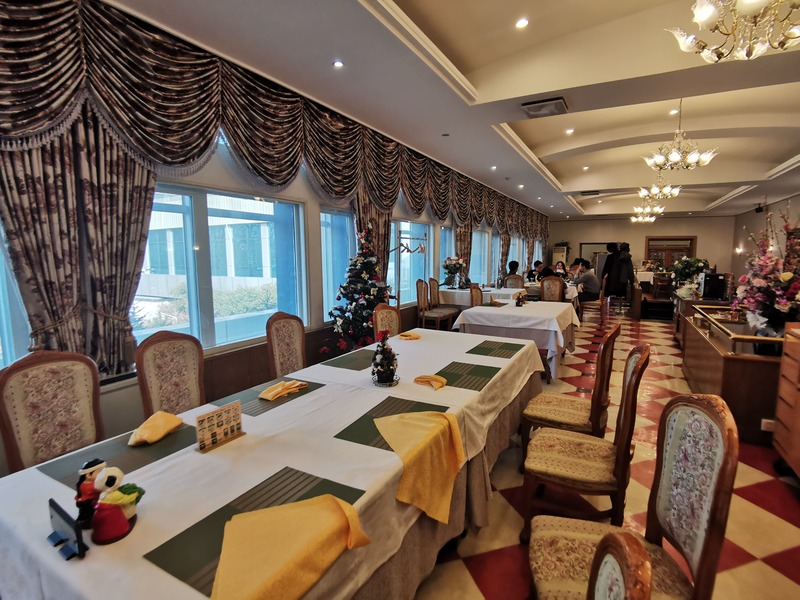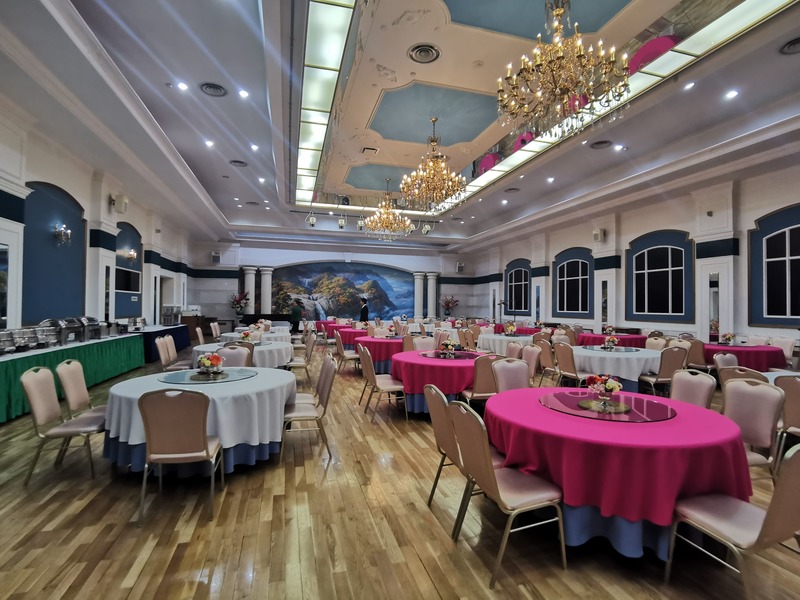 ---
Pothonggang Hotel: Visiting Tips
The shop selling foreign goods is great if you have run short of shampoo or are in need of some good chocolate, but it can get very expensive!

The karaoke here is 10 USD per hour per person. Make sure you know this before you go in!

In summer months, be sure to check out the outside area.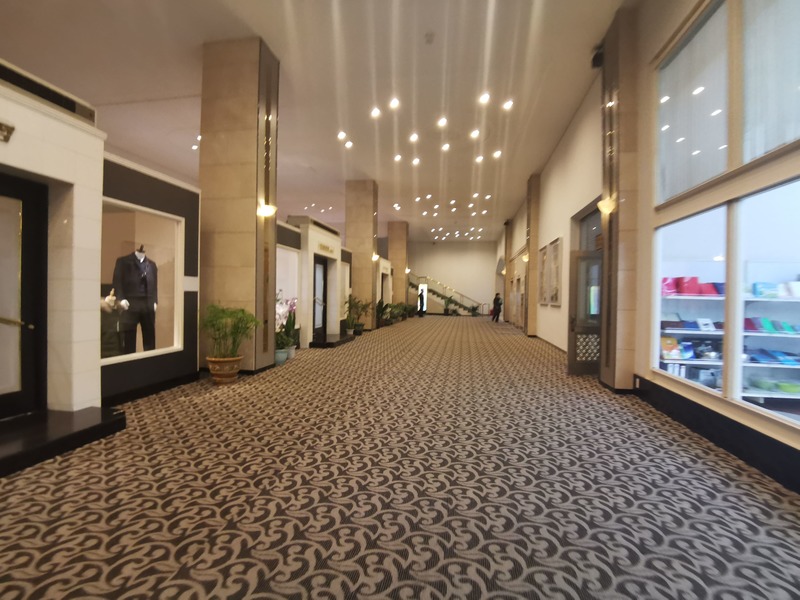 ---
---
Interested in a tour to North Korea?


Travel to

North Korea

with the only
North Korea travel experts, Koryo Tours
North Korea Travel Guide PDF | Sign up to the mailing list | About Koryo Tours