Mass Dance Background
Mass Dance Location
Mass Dance Tips
Mass Dance Background
The most common type of performance in Pyongyang that the overseas visitor is likely to see is the Mass Dance - one of the very few things that are synonymous with North Korea. People often think of the Mass Gymnastics in the May Day Stadium or military parades on Kim Il Sung Square.
Mass Dances often held to celebrate important national holidays such as Victory Day, Liberation Day, National Day etc.
Hoards of students from universities across the area congregate in wide-open spaces to perform large choreographed dances.
As with most things in North Korea, tourists may, at a glance, believe these performances are for them. They're not. Most tourists will see Mass Dance in the capital, Pyongyang. Still, they occur all over the country aimed at boosting the morale and revolutionary spirit of the citizens of the DPRK.
Most women in these performances wear 'Choson-ot', their traditional national dress, while men can often be seen wearing their university uniforms. The most common university dress seen in Pyongyang is that of Kim Il Sung University; the white shirt and red tie contrast sharply with the soft flowing colours of the women's classic Korean style.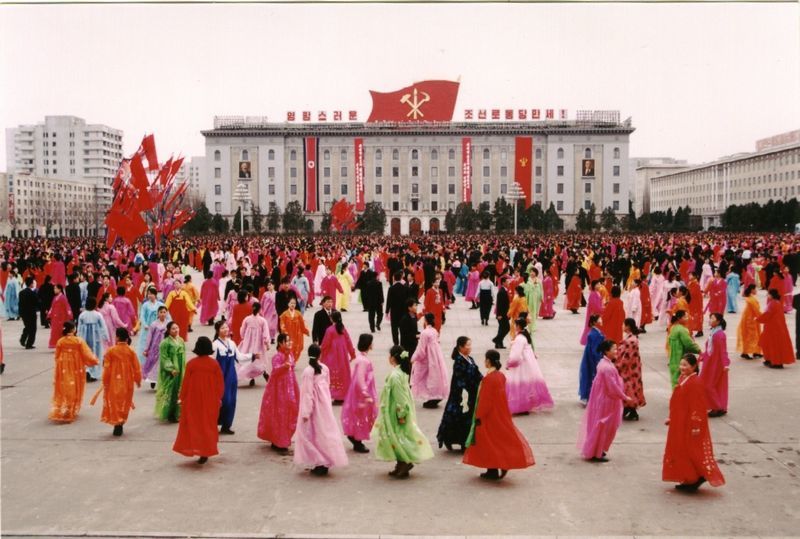 ---
Mass Dance Location
While Mass Dance occurs all over the country, you're most likely to catch a performance in the capital, Pyongyang.
Large open spaces are required, so areas such as Kim Il Sung Square & the Worker's Party Monument are possible venues. However, many performances take place at the Kaeson Revolutionary Site near the Kim Il Sung Stadium and the Arch of Triumph.
This location can be easily visited by metro since it's a short walk away from Kaeson metro station on the Chollima Line of the Pyongyang Metro.
Occasionally it is possible to see smaller units of people practising for a mass dance; This happens throughout the year and can also be great to see and possibly join in.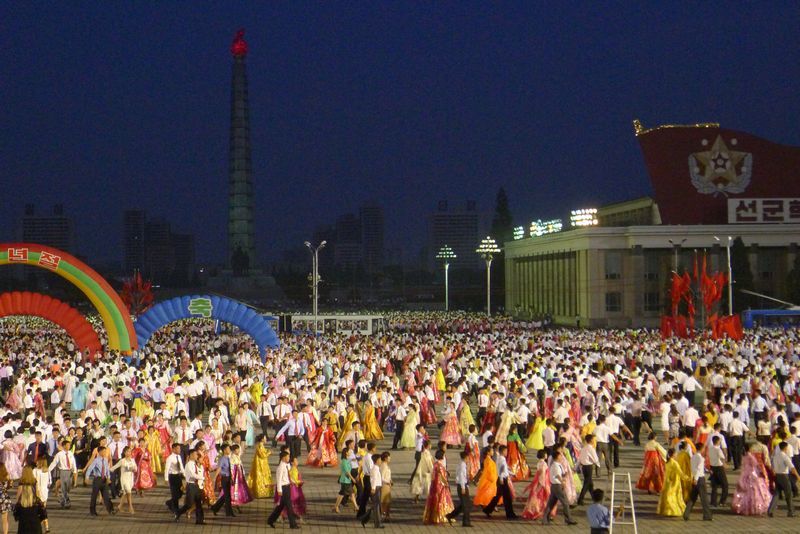 ---
Mass Dance Tips
If you thought Mass Dance would be an entirely observational affair, you'd be wrong!
An essential part of any trip to see Mass Dance is the inevitable pressure to get involved with the dancing. But don't worry, many of the performing locals expect this and are more than happy to have you join in and show you the ropes.
While it may seem terrifying and complicated at first, the movements of the Mass Dance are quite simple.
The impressive nature of the performance comes from the sheer number of people dancing in unison, rather than from the complexity of the dancing, so we more than recommend getting involved!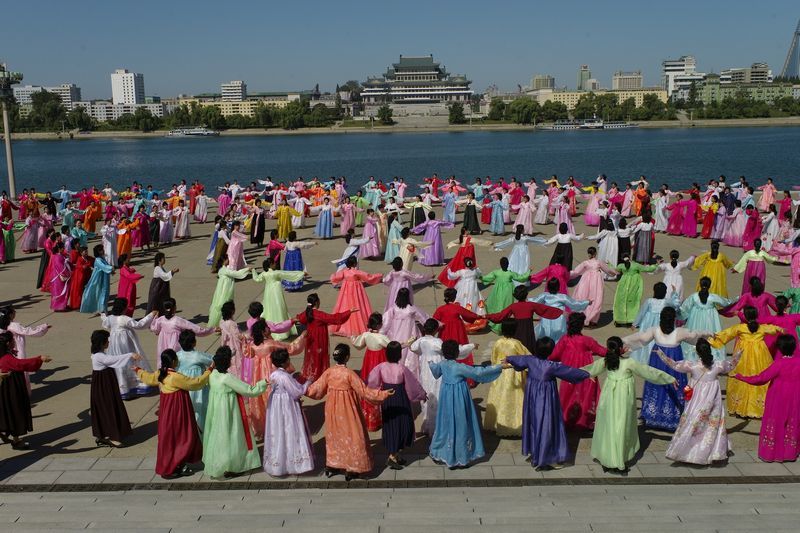 ---
---
Interested in a tour to North Korea?
Travel to
North Korea
with the only
North Korea travel experts, Koryo Tours
North Korea Travel Guide PDF | Sign up to the mailing list | About Koryo Tours