Mansudae Assembly Hall
Introduction
Architecture
Location
Visiting
Visiting Tips
Introduction
The Mansudae Assembly Hall, Pyongyang, is the seat of the Supreme People's Assembly, the unicameral legislature (having one legislative or parliamentary chamber) of North Korea.
It is basically where all important political events take place including the sessions of the Supreme People's Assembly of the DPRK.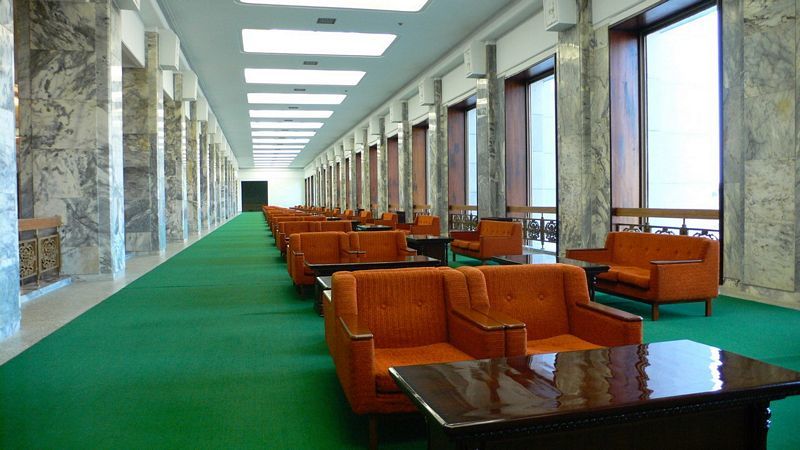 ---
Architecture
Mansudae Assembly Hall references Soviet interpretations of classic architecture mixed with Korean elements and was completed in 1984.
It has a marble and granite exterior and a massive interior with terrazzo floors, pillars, stunning woven carpets and chandeliers covering an area of 45,000 square metres.
The building contains a 2000 seat auditorium for parliament members with seats equipped with translation facilities and a microphone.
Just behind the main stage is a white statue of Kim Il Sung.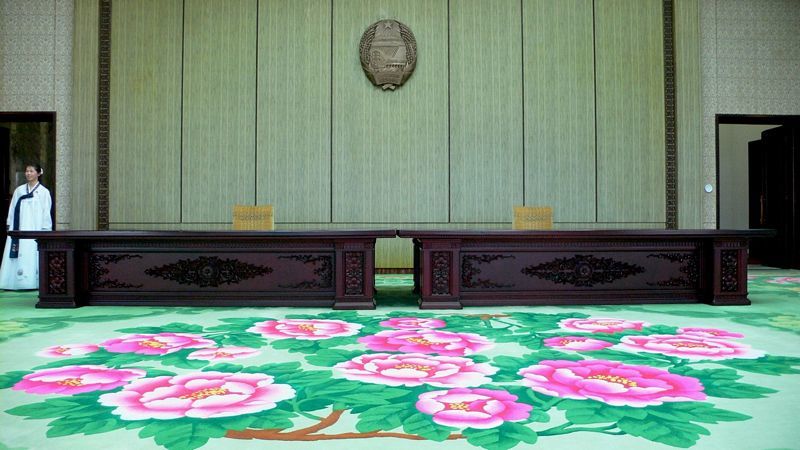 ---
Location
Very central in Pyongyang, between the Mansudae Grand Monument and the Mansudae Fountain Park.
Any visitor to Pyongyang will pass this building several times.
---
Visiting
Mansudae Assembly Hall is not normally open to tourists however Koryo Tours have had access for a very small number of groups and independent tours over the years.
It is worth requesting in advance, but be prepared for disappointment unless you can get yourself elected to the Supreme People's Assembly!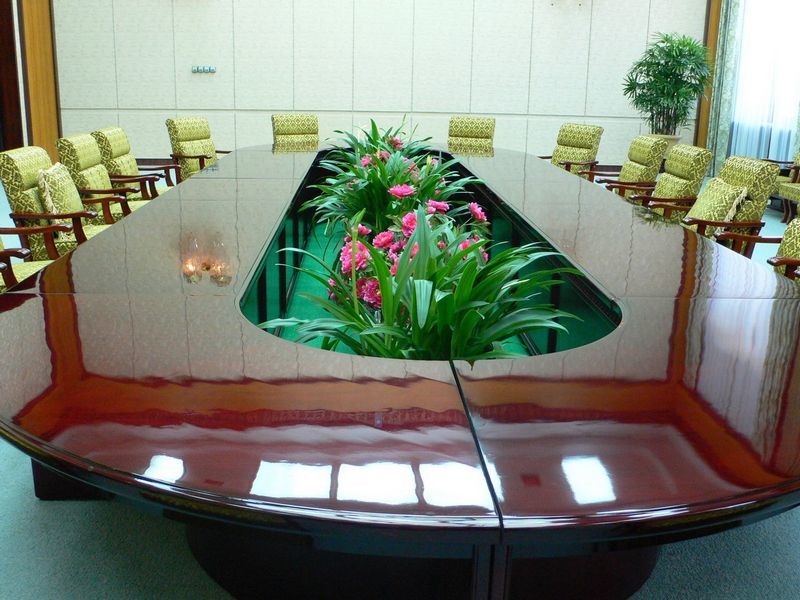 ---
Visiting Tips
Wonderful marble sculptures of workers are spaced along the vast main entrance corridor.
There are small meeting rooms and places for interviews. One of these is where former US president Jimmy Carter met with the North Korean foreign minister Kim Yong Nam in 1994 in his attempt to persuade Kim Il Sung to negotiate with the Clinton administration over the DPRK's nuclear program.
Look out for the meeting desks which encircle a mass of indoor plants.
Built close to the site of the Pyongyang Women's Prison destroyed in the Korean War 1950-53.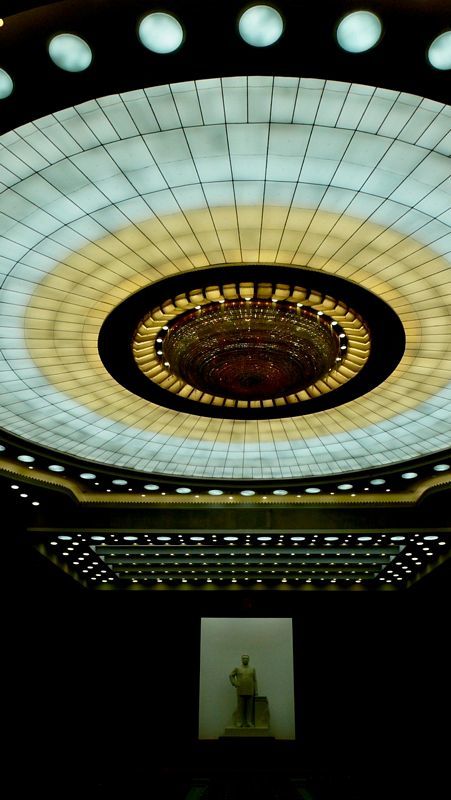 ---
---
Interested in a tour to North Korea?


Travel to

North Korea

with the only
North Korea travel experts, Koryo Tours
North Korea Travel Guide PDF | Sign up to the mailing list | About Koryo Tours