Kobangsan Hotel
Introduction
Location
Exterior
Interior
Visiting & Tips
Introduction
Kobangsan is probably the most secret hotel available for tourists in Pyongyang.
It is a former government guesthouse and a rather fancy place.
Something to consider if you want to add a night in somewhere event many North Korea-watchers have never even heard of.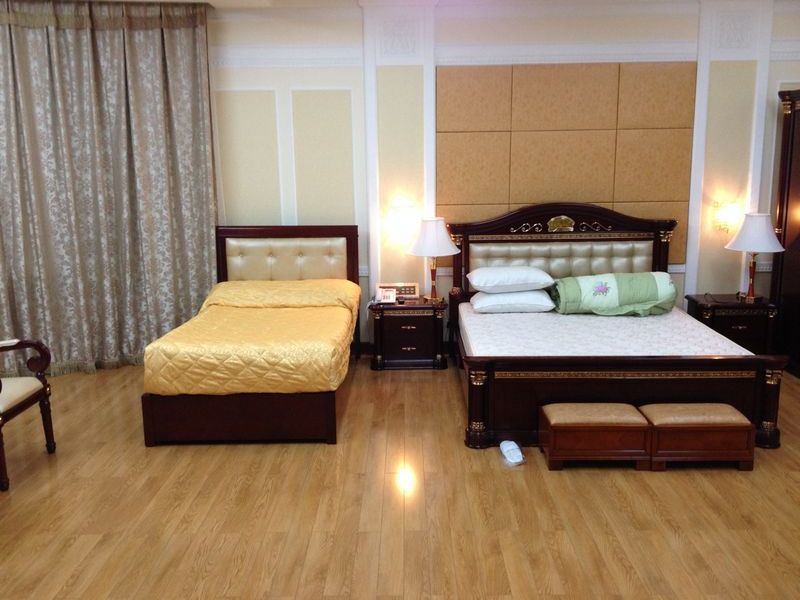 ---
Location
Kobangsan Hotel (also spelt Gobangsan) lies around 15 km from Pyongyang as the crow flies, up-stream on the Taedong River with a small channel actually carved out to create a watery backdrop at the rear of the hotel (for fishing, boating, etc – not that this really goes on here anymore).
It is a pretty area indeed, far enough from Pyongyang to be somewhat remote, near enough to dove there in half an hour or so.
---
Exterior
Modernised in the mid-2010s, from the outside this looks like a new building and is fairly generic; white/grey stones, a driveway leading to the entrance. It is very clean.
The basement area opens out onto the part of the Taedong River set aside for the hotel and also free from any river traffic, a scenic spot for doing a spot of fishing, or reading.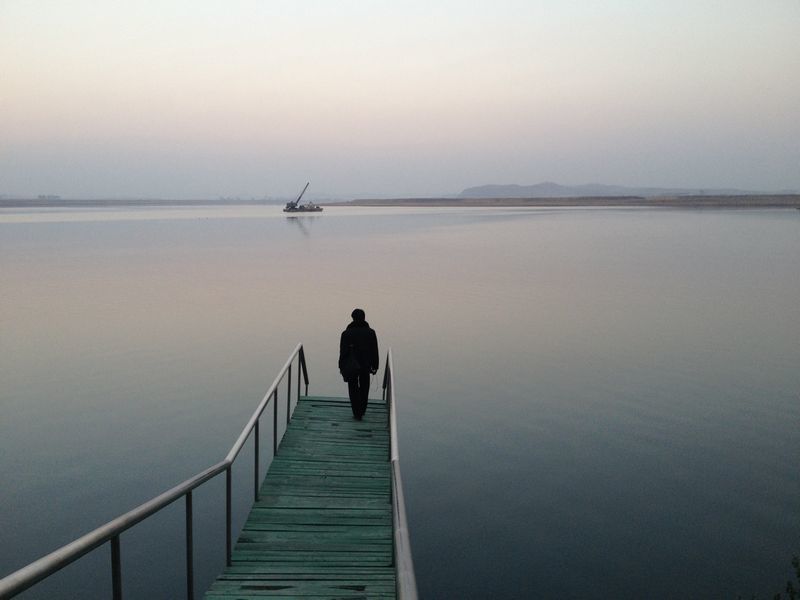 ---
Interior
Inside it is somewhat cavernous and even though there are very rarely any guests (although several US NGOs used to be based here during slightly friendlier times) staff are on hand and are helpful and welcoming.
Rooms
Rooms on the two floors range from rather nice to far too opulent for anyone to really need.
The large multi-room suites do come with a full set of the reminiscences of President Kim Il Sung though, so lacking reading material isn't much of a risk if you choose to stay in one of these rooms.
Basement
In the basement though is where you get a sense of how this building used to be. Sadly rather neglected and almost never used there is still an unrenovated leisure complex with a very long and narrow swimming pool, single-lane bowling alley, billiard room (with near-psychedelic wallpaper that will either focus the aim or distract terribly), and more.

This part of the hotel has been untouched by the painter's brush or the mason's stone for decades and shows how it was when it was a hotel used to accommodate some proper VIPs (by which we mean actual leaders of friendly nations).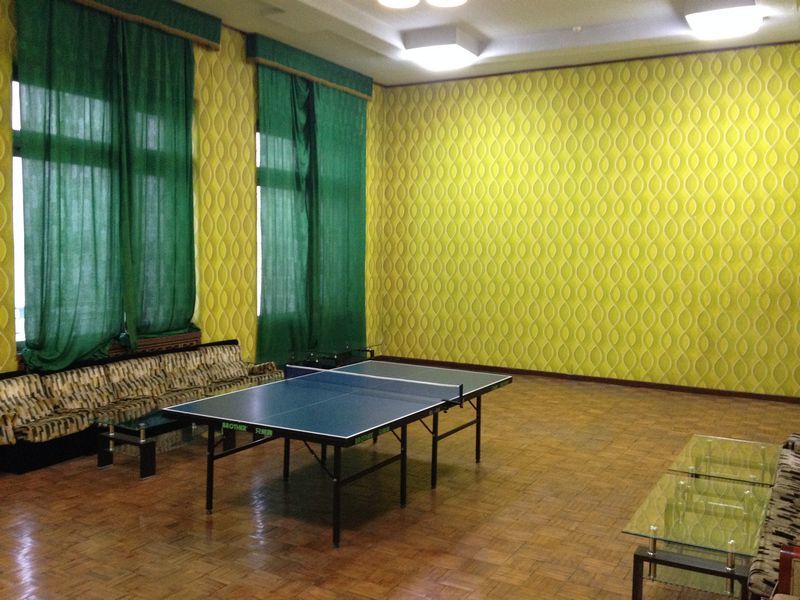 ---
Visiting & Tips
Anecdotal tales tell of various African and SE Asian leaders spending time here.

Do we recommend this hotel to tourists? Not usually to be honest. As it is a bit out of the way, not really near to anything else to see and do at all (it is on the way to Tomb of King Tangun, but that itself is little-visited by tourists), and due to having very low occupancy rates is a bit austere and there is never really anything going on there. But if you want a bit of luxury, to be even more out of the way than you would normally be in Pyongyang, or just some tie sat by a private part of the Taedong River, then consider the Kobangsan Hotel as an option on your visit to North Korea!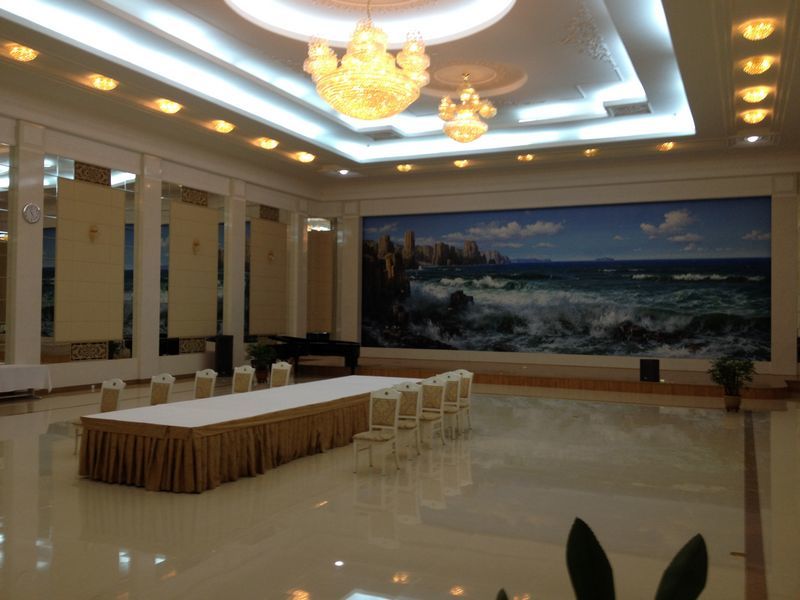 ---
---
Interested in a tour to North Korea?


Travel to

North Korea

with the only
North Korea travel experts, Koryo Tours
North Korea Travel Guide PDF | Sign up to the mailing list | About Koryo Tours