Jongbo Centre
Introduction
Jongbo Centre Annex
Visiting
Introduction
At the foot of the towering and incomplete Ryugyong Hotel this modest former-hotel, now leisure complex/curiosity sits.
Rarely-visited, little-known, but a fun and peaceful little stop – great for close-ups of the towering pyramid, but worth visiting in its own right too!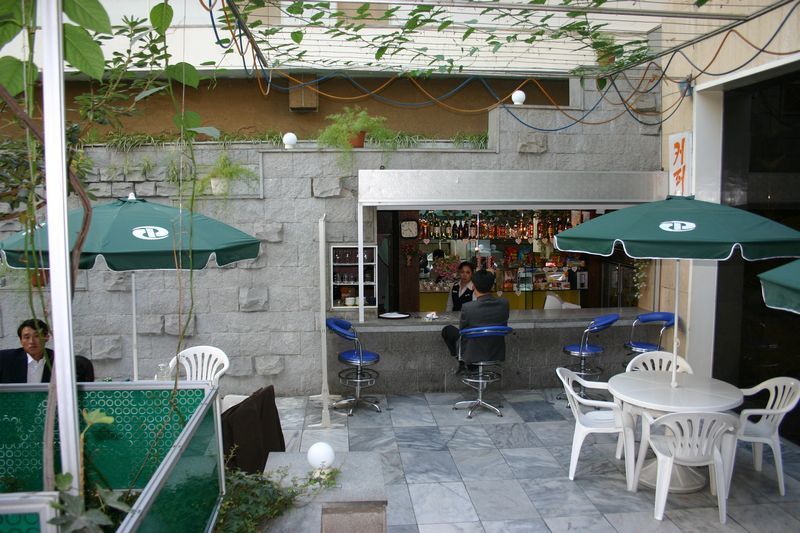 ---
Jongbo Centre Annex
Firstly, for the pedants - this is technically the Jongbo Centre Annex.
The actual Jongbo Centre (meaning 'information centre') is across the street and cannot be visited.
So, this annex (which is actually a completely different building with a completely different purpose) is the place many refer to as the Jongbo Centre – got it?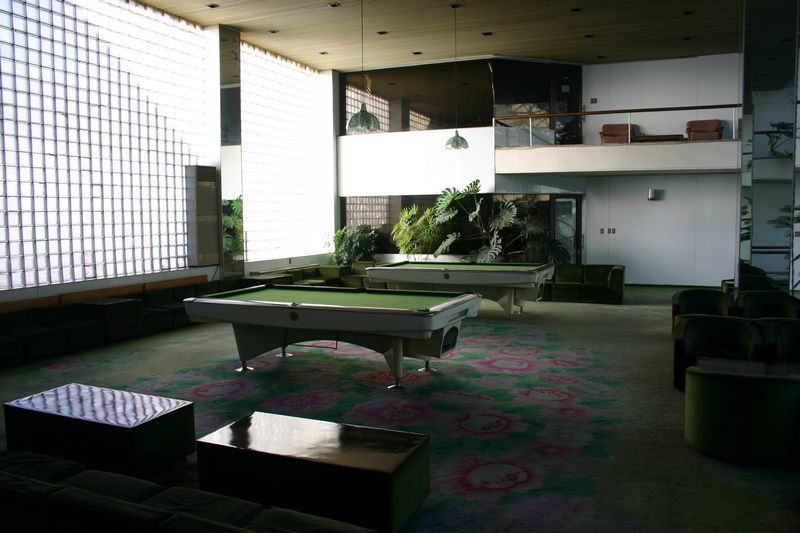 ---
Visiting
At the entrance, there is a shop on the left selling snacks, goodies, and so on. To the right, there is a technology shop where you can get what cables and wires you need, and then you enter the main atrium.
If you're heading for the basement then buy a ticket at the booth on the left and head downstairs, here you will find a small, dark, but very fresh swimming pool and a sauna as well.
It is kept clean and is used almost entirely by locals, but foreigners are able to join in too, the pool is no more than 10m long though, so doing a few km of laps is not recommended here.
Up on the floor above the atrium, there are offices, these used to be hotel rooms but now are occupied mostly by various local companies, some of them seem to be banks but this is all very unclear, and perhaps best not to dig too deeply into this on the spot!
In the main part of the building itself, there is mainly a bit of relaxing to do; ping pong and billiards tables are here and can be rented for a low price, there is also a charmingly retro bar which serves very affordable draught beers.
So if you're looking for somewhere to relax for an hour with a cold pint, somewhere to have a quiet meeting, somewhere you will not run into any other tourists at all, or just a view of the Ryugyong Hotel and a dip in a nice pool then we heartily recommend the Jongbo Centre to you when you come to Pyongyang!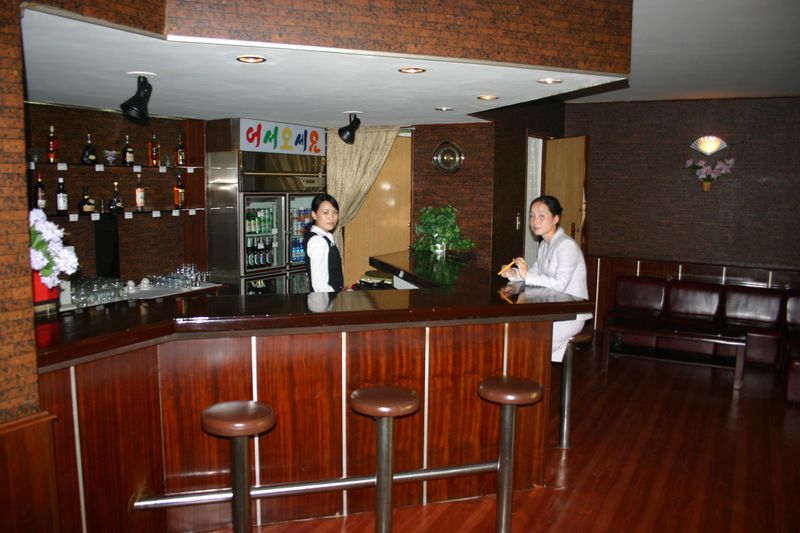 ---
---
Travel to

North Korea

with the only
North Korea travel experts, Koryo Tours
North Korea Travel Guide PDF | Sign up to the mailing list | About Koryo Tours