Haebangsan Hotel
Introduction
Location
Exterior
Interior
Visiting Tips
Haebangsan Hotel: Introduction
Haebangsan is a quaint hotel located very conveniently in Pyongyang's Central District area.
Not on your typical tourist itinerary, this hotel sees few foreigners.
However, it's certainly one of the more interesting hotels to stay in North Korea and a favourite of ours.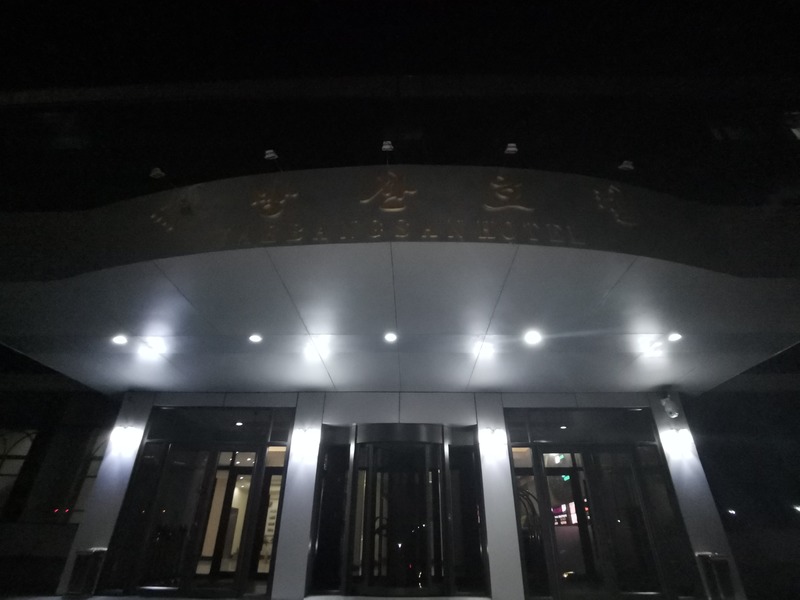 ---
Haebangsan Hotel: Location
Haebangsan Hotel is located in the heart of Pyongyang, in the city's Central District.
It is located on the bank of the Taedonggang River, surrounded by Pyongyang's Central District skyline and buildings.
It is just a short drive from Pyongyang trains station, and just off the main road next to the Rodong Shimbun office building (North Korea's state newspaper).
---
Haebangsan Hotel: Exterior
Haebangsan Hotel occupies a floor space of 16 000 square meters.
The outside area is small compared to other hotels in Pyongyang, and consists only of a car park.
In this car park, you can find many taxis lined up in the morning and evening.
Since Haebangsan Hotel is located very centrally, there is a hub of energy going on all around it. It is located just off a busy street and surrounding it are many apartment and office buildings, as well as shops and restaurants.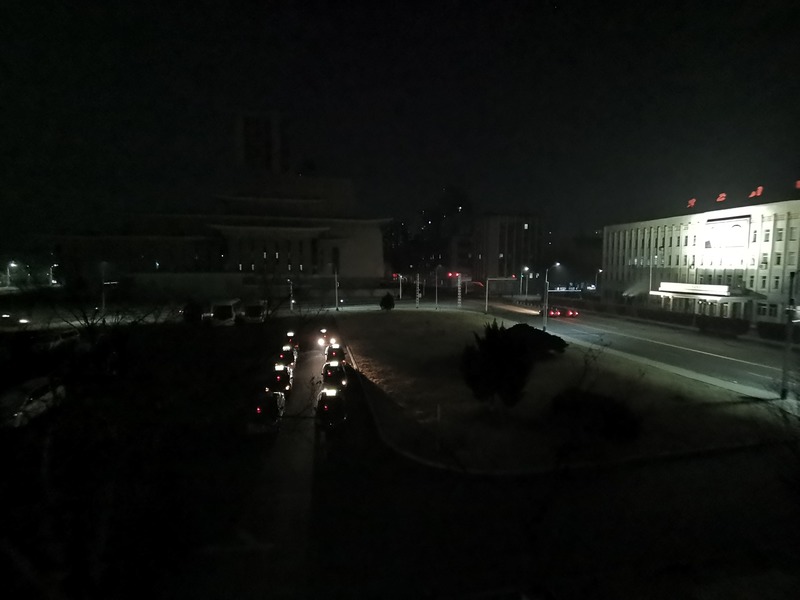 ---
Haebangsan Hotel: Interior
Haebangsan Hotel has a total of 130 bedrooms, multiple dining rooms, a karaoke room, coffee shops, teashops, a convenience store, a billiards room, a book shop, a beauty parlour, a sauna, a post-office, and a table tennis room.
Many businesses also have their office based within the hotel, so don't be surprised if you walk around and see a bank or another business advertised on one of the rooms.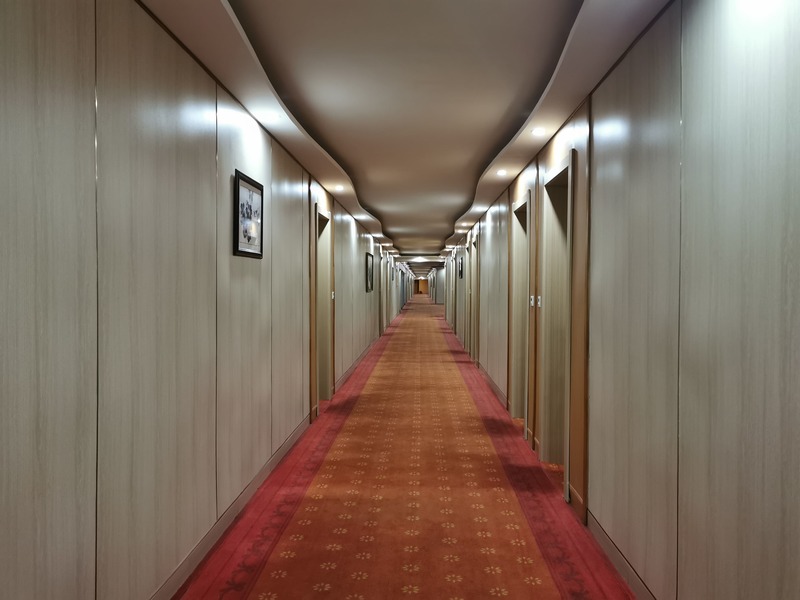 Bedrooms
There are standard, double, and deluxe rooms available at Haebangsan Hotel.
The standard room is basic with simple amenities.
The rooms are small but quaint, and all come with a TV and wardrobe space.
Hot water is not always available 24/7.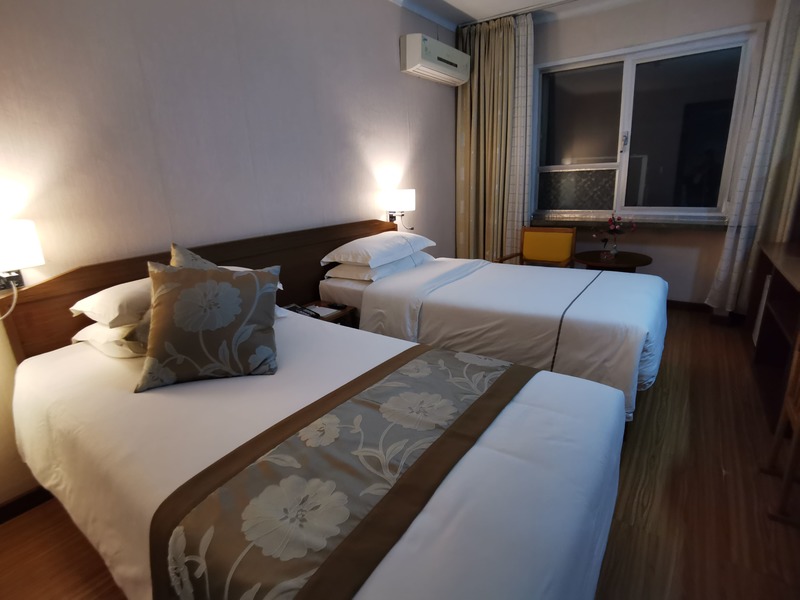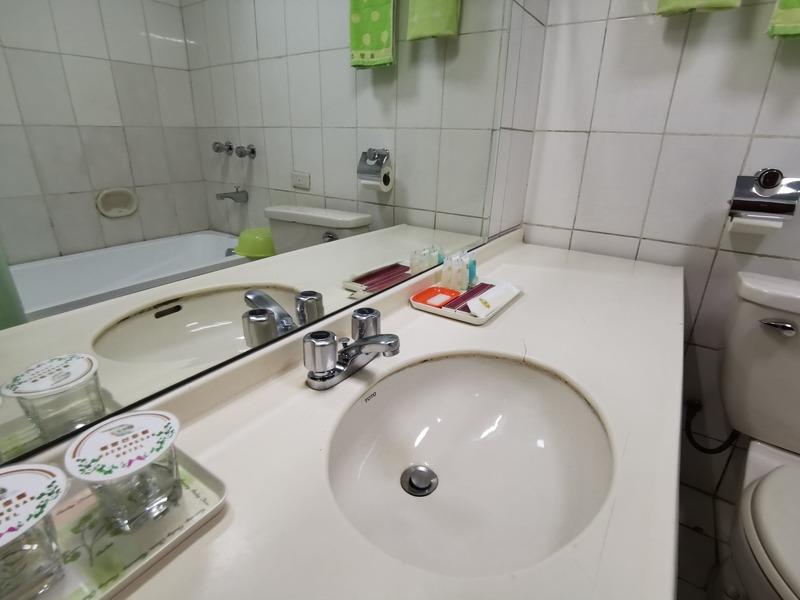 Coffee Shop/Bar
The coffee shop/bar of Haebangsan Hotel is located on the 8th floor of the Haebangsan Hotel.
Upon getting in the lift, it is very easy to notice that the lift only goes to floor 5 - where the bedrooms also finish.
In order to access the coffee shop, you should walk left at the staircase and walk down a long corridor. The main staircase will be blocked from floor 5.
Once you reach the end of the corridor you will see another flight of stairs to your right. From here, you can continue up to the 8th floor.
When you open the door, a bell will tingle signalling your arrival.
On offer at this coffee shop, apart from the great view of Pyongyang, is a range of types of coffee, various kinds of alcohol, and also some snacks and light dishes.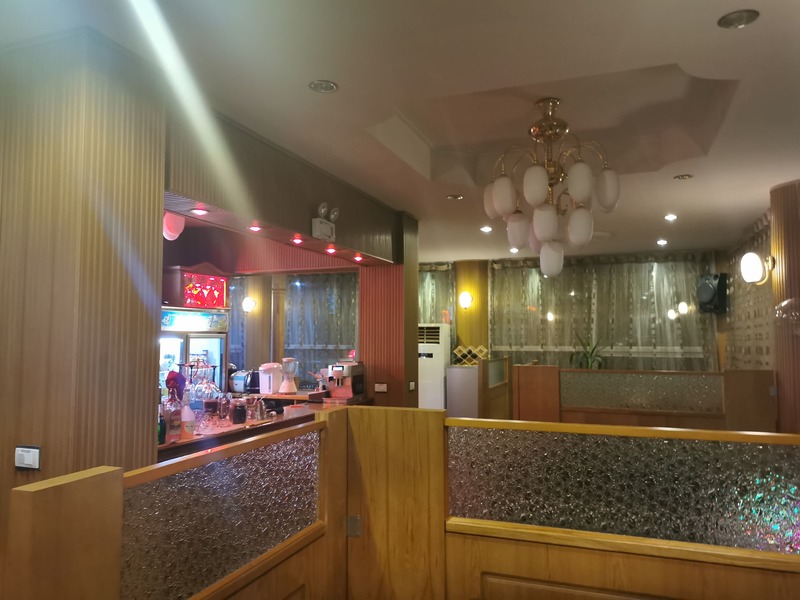 Table Tennis Room
Stuck for something to do of an evening?
You will be shocked at the interior of this table tennis room that is certainly a must-visit.
Professional in both its size and equipment available, this table tennis room has ample space and even a viewing platform!
The table tennis room closes at 11 pm.
It can be a bit tricky to find, like a lot of things in the hotel. It is located on the 2nd floor.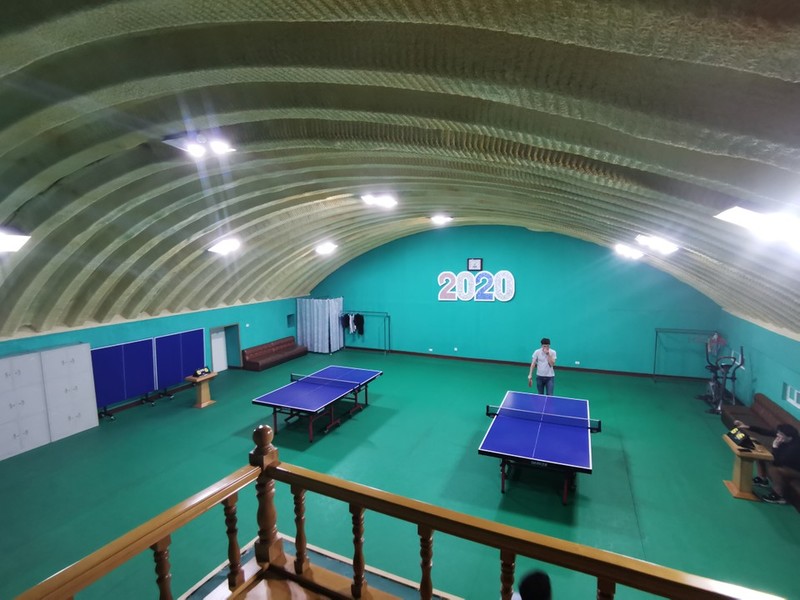 Convenience Store
This convenience store is well-equipped with various goods.
Clothing, alcohol, cigarettes, food, tea...
There is a wide range of foreign goods here, but it can be a bit pricey!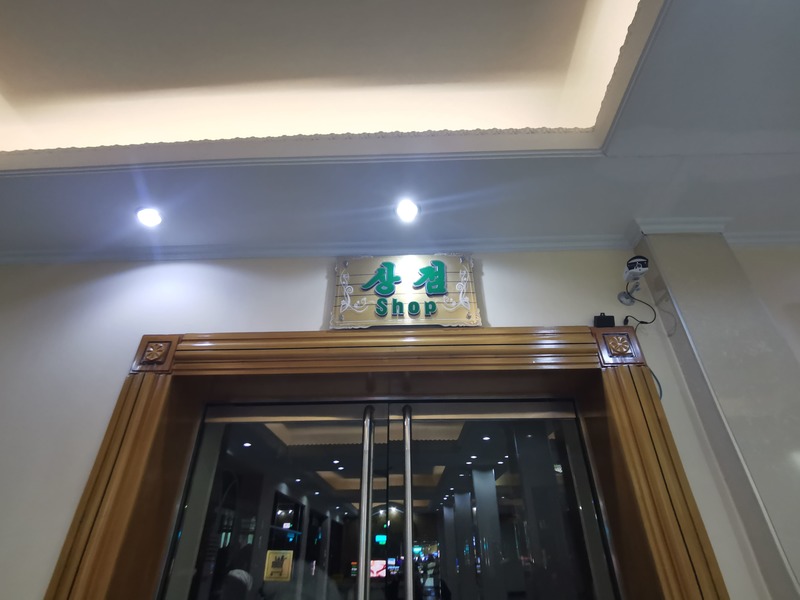 Dining Room
The dining room on the first floor offers a buffet breakfast as well as a great dinner.
The staff here are very lovely, and always happy to practice their English with you!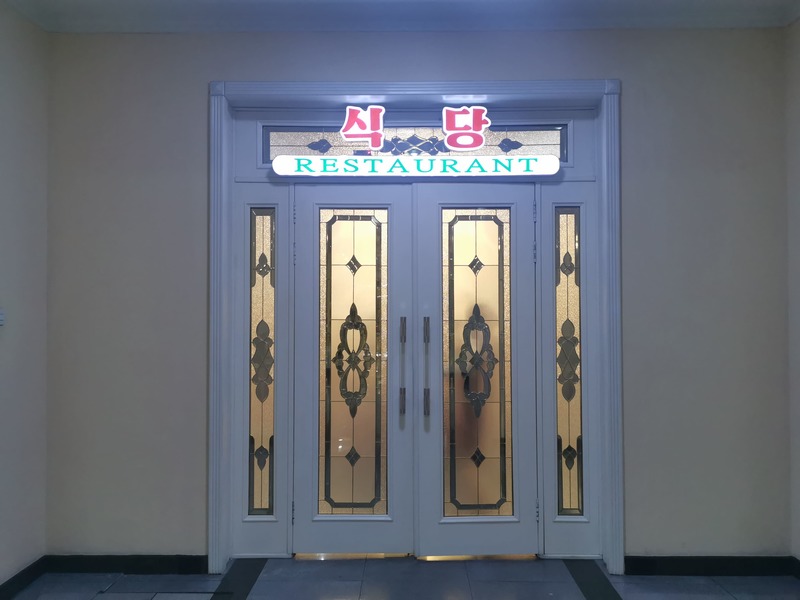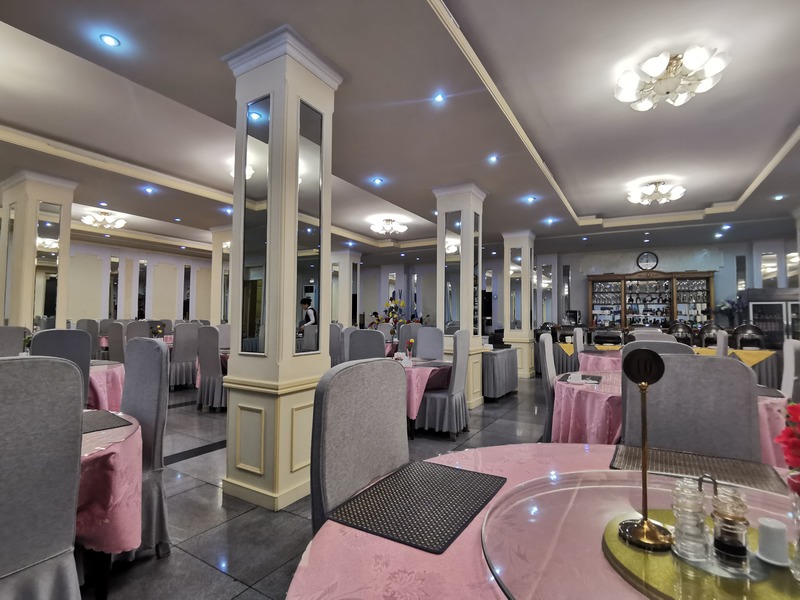 ---
Haebangsan Hotel: Visiting Tips
Definitely check out the table tennis room. If you've never played before, the woman working there will give you some great tips to turn you into a pro in no time!

Haebangsan Hotel can be a bit of a maze. But that's half of the fun! Have a wander around and see what you can find - (or can't find!)

Photos are not permitted on the 8th-floor restaurant/coffee shop.

Because of Haebangsan's sensitive location in the Central District of Pyongyang, it is wise to make sure you inform your guides every time you wish to step out and get some fresh air, and to not walk further than the parking lot.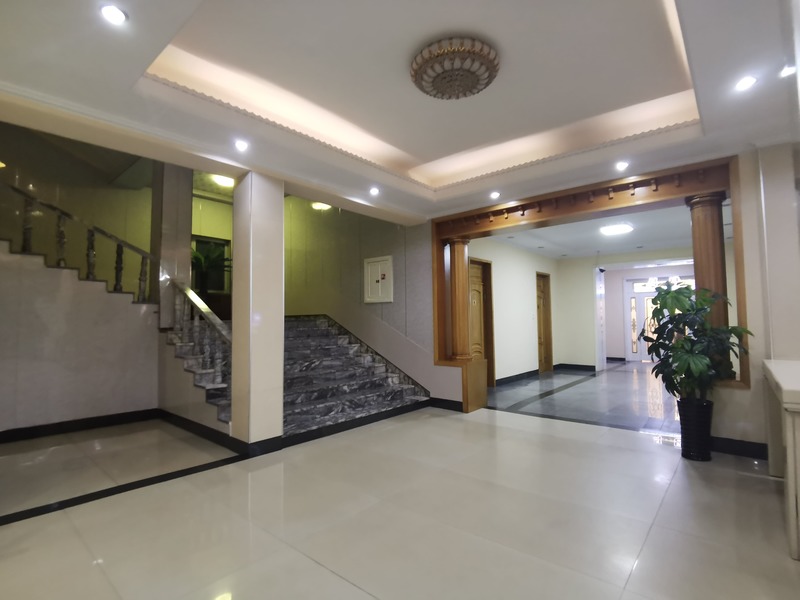 ---
---
Interested in a tour to North Korea?


Travel to

North Korea

with the only
North Korea travel experts, Koryo Tours
North Korea Travel Guide PDF | Sign up to the mailing list | About Koryo Tours