Atka, Russia
Atka Introduction
Why Visit Atka
How to Get to Atka
Atka Introduction
When driving along the Kolyma Highway from Magadan it is good to know where you plan to make stops, take breaks, and so on. Atka is one of those places that is ideally located for such a thing.
Atka is an abandoned village which also gives visitors a good introduction to the art of exploring such places, so take a lunch break here and take the time to explore safely and carefully before moving on to larger abandoned spaces (such as the city of Kadykchan) further down the line.
As with all highways in Russia, the Kolyma Highway is marked with kilometre posts, starting at the top of the hill in central Magadan and continuing all the way to Yakutsk.
Atka is exactly at the 199km marker, so around 3 -4 hours (depends what vehicle you have) from Magadan.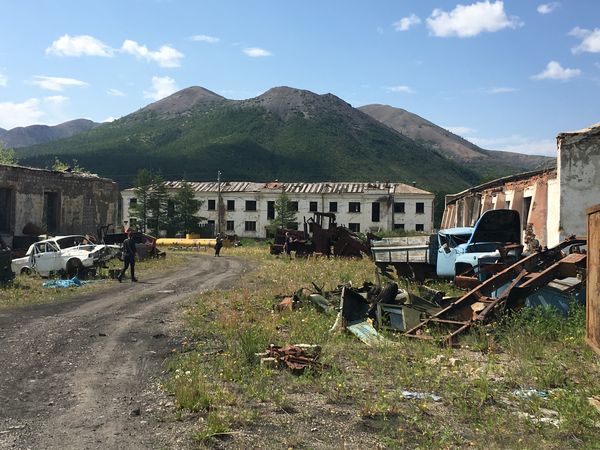 ---
Why Visit Atka
First stop at the southern edge of town, there is a large hammer and sickle monument here that looks great in photos, you can climb it too if you're careful!
Then at the north side of town, there is a very convenient café, it is basic but it does snacks, hot and cold drinks, ice cream, all the necessities really! Stop here for lunch and have an explore!
The village itself is easy to walk around, there are some solid concrete buildings here in fairly good condition and a lot of wooden ones in less decent nick.
The Magadan fire service sometimes comes out and sets fire to some buildings to practice extinguishing them, so stay out of anything that has clearly been put to the torch.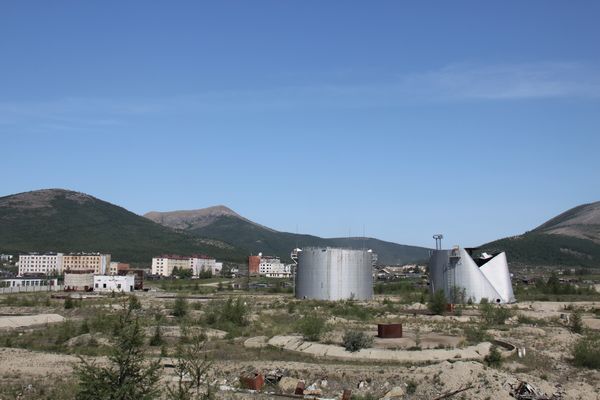 ---
How to get to Atka
To get to Atka you have to drive from Magadan. 199km so 3-4 hours.
About halfway between Magadan and Atka, there is the inhabited town of Palatka where you can also stop for snacks and food, but in Palatka, you shouldn't really go around wandering into people's homes!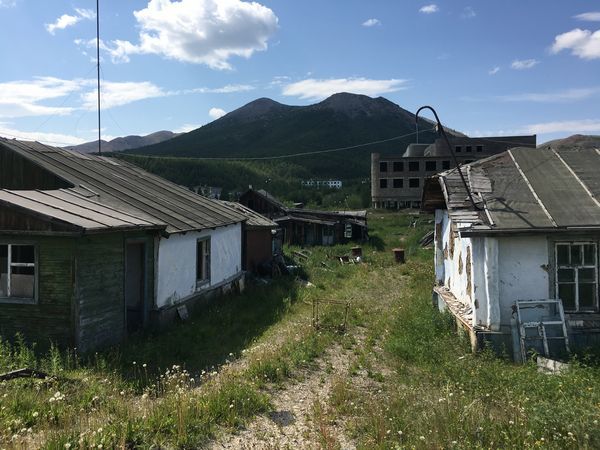 ---
---
Interested in a tour to Russia?


Travel to

Russia

with the
Russia travel experts, Koryo Tours
Russia Tours | Sign up to the mailing list | About Koryo Tours