Introduction
Location
Menu
Visiting Tips
Popular wisdom in the outside world has it that Pyongyang has only hotel restaurants and 'tourist' restaurants that foreigners can eat in.
However, this is not true and the DPRK capital actually has many hundreds of eateries that can be visited by non-Koreans.
Sadly many of them are not open to tourists, but there are those which are commonly used (mainly because local travel companies have contracts with them and they are reliable and able to feed groups all at once) and then those special ones which just require a bit of advance notice and then you can go along and try out some of the more well-known local restaurants and dishes.
Chongryugwan definitely falls into this latter category.
Note: gwan refers to a restaurant. Thus, calling this place 'Chongryugwan Restaurant' is a bit of a redundancy.
---
Introduction
Opened in 1980, as one a place that most capital residents would aspire to be able to visit (at the time one would need special tickets, very hard to obtain, to eat here.
Now it simply costs cash money), this place, like the similarly iconic Okryugwan Restaurant, has a central dining hall that can seat hundreds of diners at once, as well as various anterooms and smaller more intimate areas.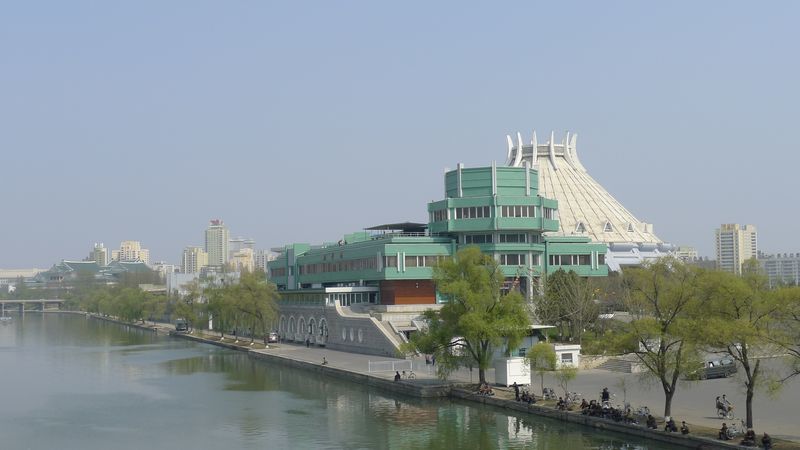 ---
Location
One of very few instantly identifiable restaurants to all Pyongyangers this boat-shaped building sitting in a picturesque spot next to a large lily pond just behind the row of notable buildings that line Chollima Street (People's Palace of Culture, Indoor Stadium, Foreign Trade Bank, Changwangsan Hotel) the Chongryu Restaurant (not to be confused with the hot pot place opposite the Romanian Embassy with a similar name) is a large prestige restaurant from an earlier era that still maintains a sense of high quality and aspirational dining in today's Pyongyang.
---
Menu
Chongryugwan serves the full range of North Korean staples – kimchi, cold noodles, green bean pancakes, etc.
But it is most renowned for its Sinsollo. This is a complex dish served in a round brass vessel with a hole in the middle to let out some heat, inside is a brazier that heats up the broth in the rest of the vessel into which is poured a rich strong broth and the various ingredients, initially laid out in a colourful and pleasing display before being systematically demolished and devoured by diners.
Typical ingredients in Sinsollo (which is technically the name of the vessel itself as well as the dish it carries collectively) would be meat from a range of animals (normally formed into small balls), slices of carrot, cucumber, peppers, and other vegetables, mushrooms, gingko nuts, slices of egg, and much more. Up to 25 different ingredients in the most elaborate ones.
Sinsollo is a team effort, one is ordered for the table and a range of side dishes to go along with it.
If you visit Chongryugwan then do not miss out on enjoying their signature dish!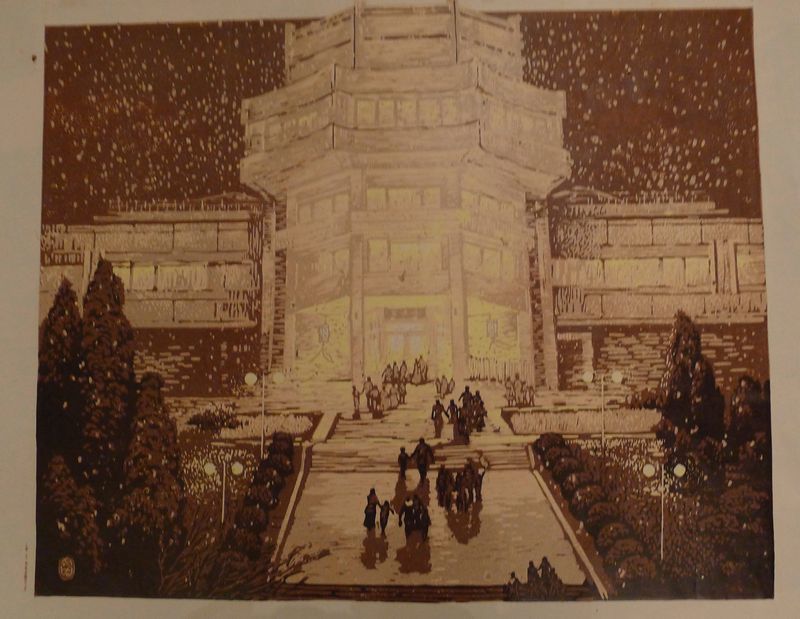 ---
Visiting
As a general rule North Koreans tend to favour eating in private rooms rather than in amongst the hoi polloi, while foreign visitors would prefer to be chowing down with the popular masses.
Sadly, this place, like most others, has a policy of having foreign guests just eat in certain rooms rather than the main hall – do ask though on the spot, you never know what is possible at any given moment!
---
---
Interested in a tour to North Korea?


Travel to

North Korea

with the only
North Korea travel experts, Koryo Tours
North Korea Travel Guide PDF | Sign up to the mailing list | About Koryo Tours